This mod is reborn version of Trashcans by Gigabit101. It's a simple mod which help you to get rid of your extra stuff and fluids.
There are two blocks in this mod:
The Garbage Bin - Has a GUI and will destroy any item put to it. It also accepts items inserted to it through hoppers or e.g. Immersive Engineering conveyors.

The Fluid Garbage Bin - Doesn't have a GUI, but you can right click it with fluid container and it will empty it. It also accepts fluids pumped to it. (e.g. through Immersive Engineering pipes)
Recipes:
Garbage Bin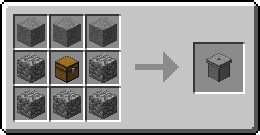 Fluid Garbage Bin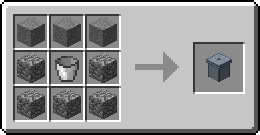 This mod requires RebornCore.
RebornCore isn't required anymore for versions 1.1.0 and up!