Immersive Vehicles - Caterpillar Pack
Mods
48,633 Downloads
Last Updated: Feb 18, 2019
Game Version: 1.12.2
ATTENTION!!! I have decided to abandon this project. I am terribly sorry to all the ones who have downloaded this mod, but I can't do this anymore. I feel like it's too much of a chore and not a fun pastime. I hereby grant permission to continue this pack, update it, or improve it to anyone who wants to do so. However, if someone else would like to take this up, I would still like to do the models (to keep things consistent). Thank you for the downloads, and God bless.
ATTENTION!!! This mod has the following dependencies:
Minecraft Transport Simulator 1.12.2-12.2.0
Minecraft Transport Simulator Official Vehicle Set V09
With that warning...
I PRESENT TO YOU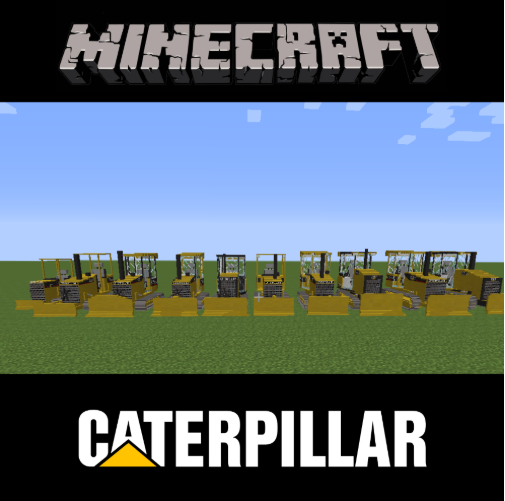 This mod will eventually add boatloads of Caterpillar Construction Equipment to Minecraft ranging from bulldozers, front end loaders, excavators, road reclaimers, and much more. Current machines include:
Caterpillar D1C (sort of a joke, there's not really a Caterpillar D1C)
Caterpillar D3C LGP
Caterpillar D3G LGP
Caterpillar D3G XL
Caterpillar D3K2
Caterpillar D4C XL
Caterpillar D4G XL
Caterpillar D4K2
Caterpillar D5G XL
Caterpillar D5K2
Caterpillar D5M XL
Caterpillar D6K2
Caterpillar D6M XL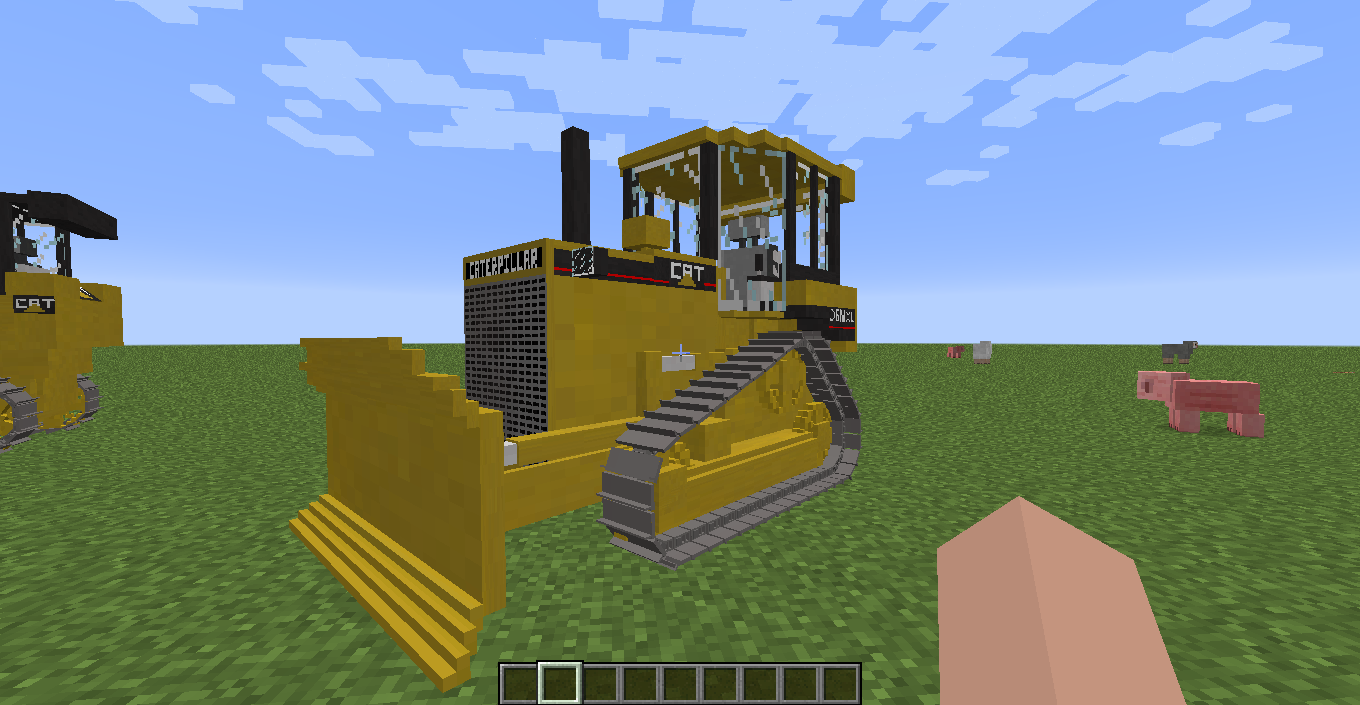 Caterpillar D6N LGP
Caterpillar D6R2 XL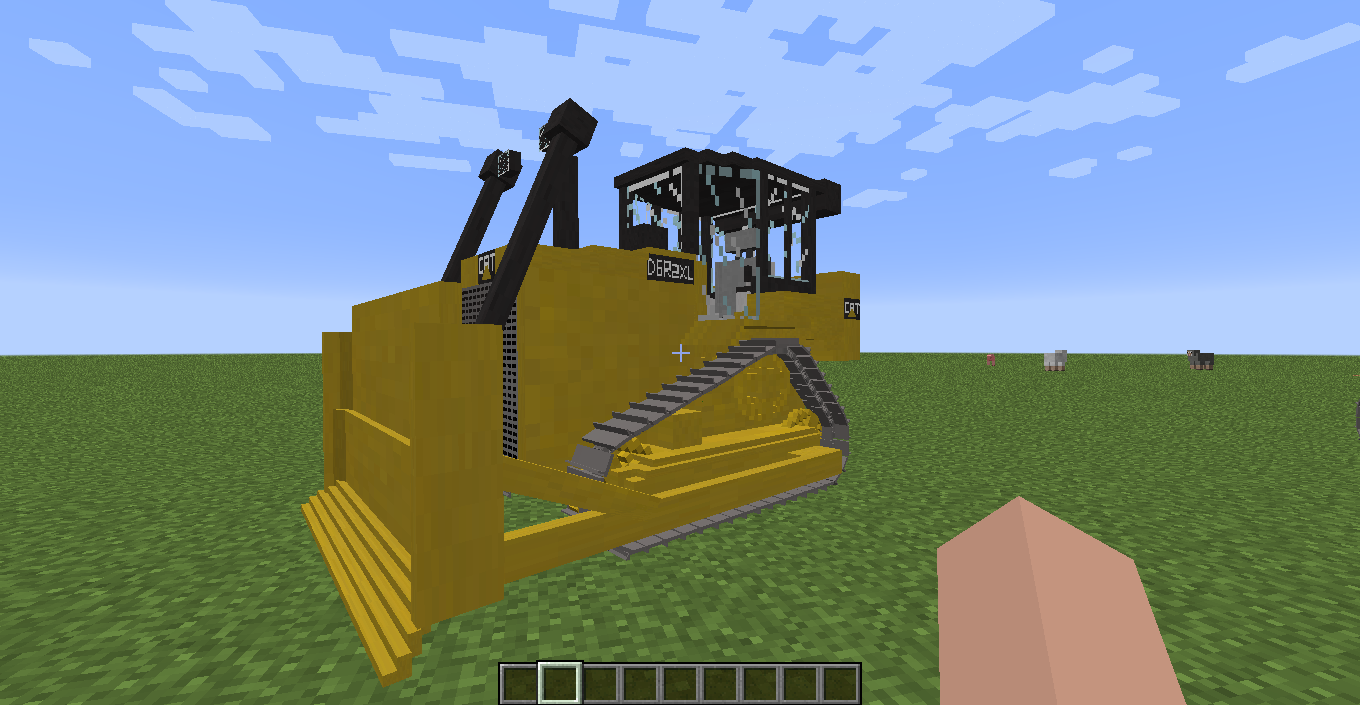 Caterpillar D6T LGP
Caterpillar D7E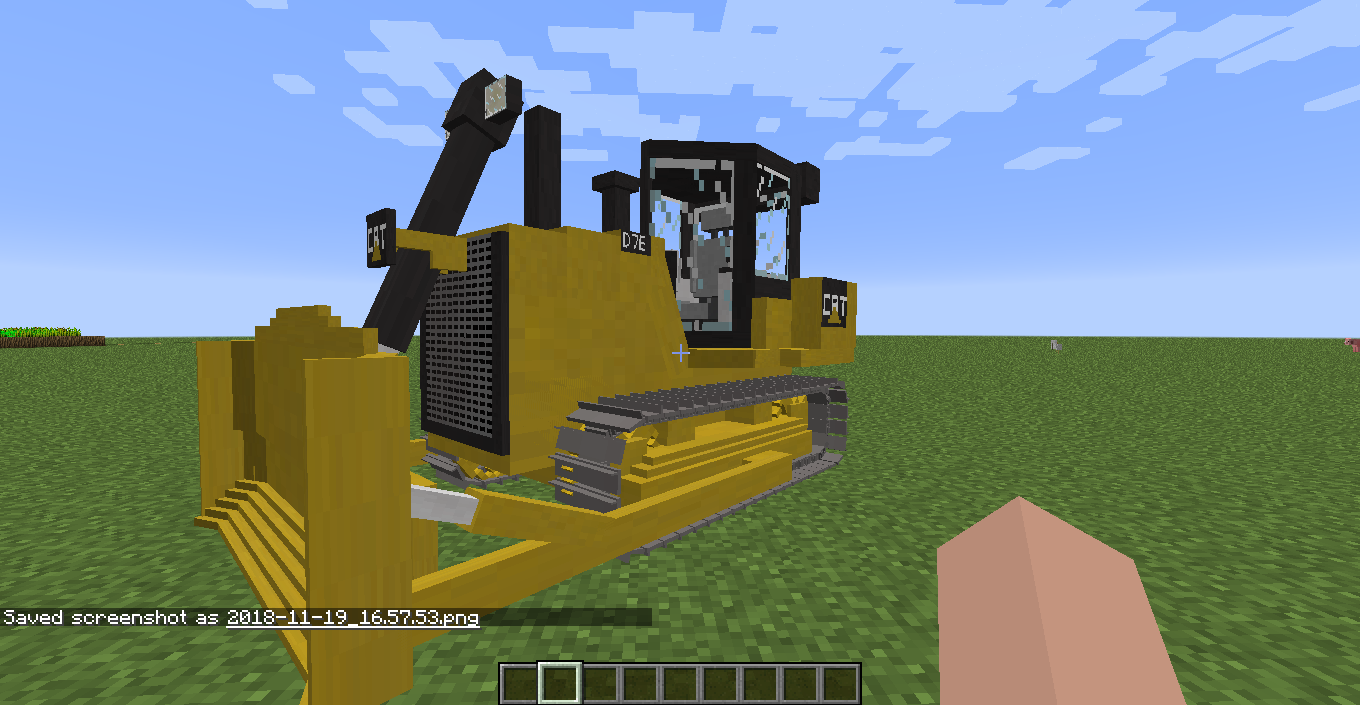 Caterpillar D7R
Caterpillar D7R2
Caterpillar D8R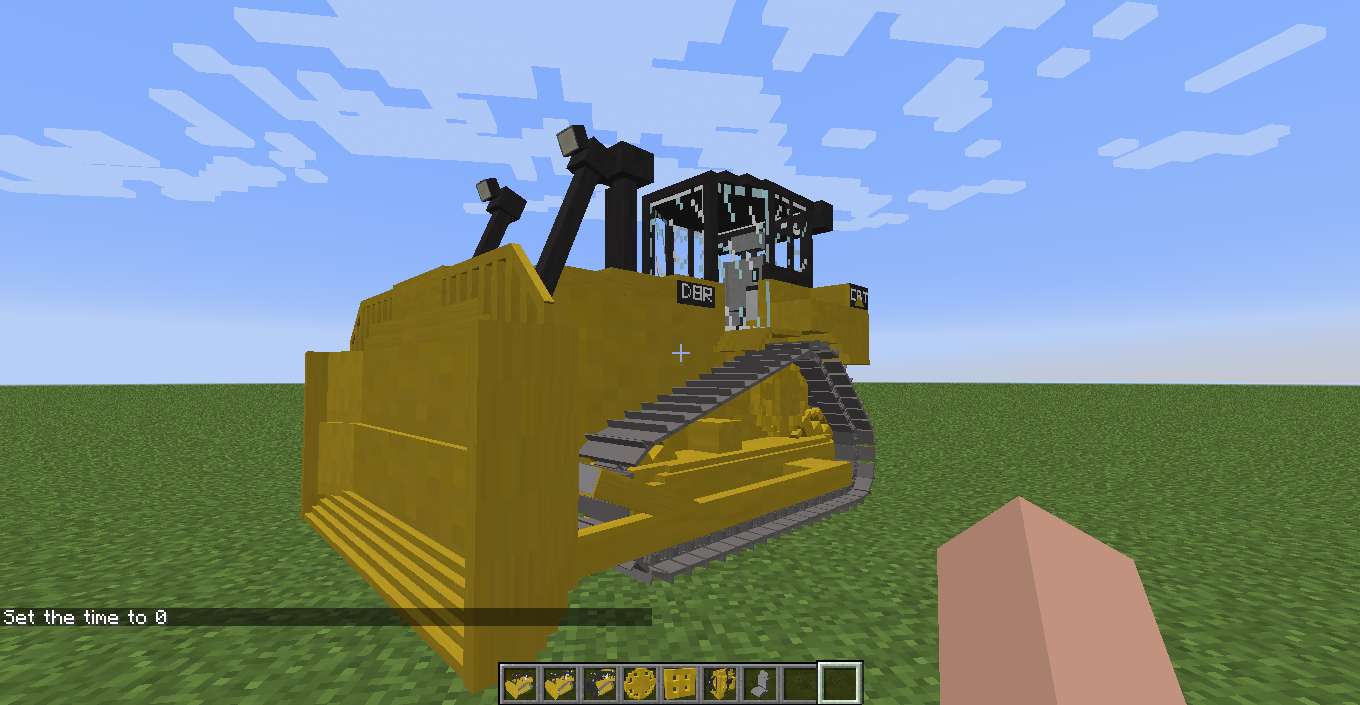 Caterpillar D8T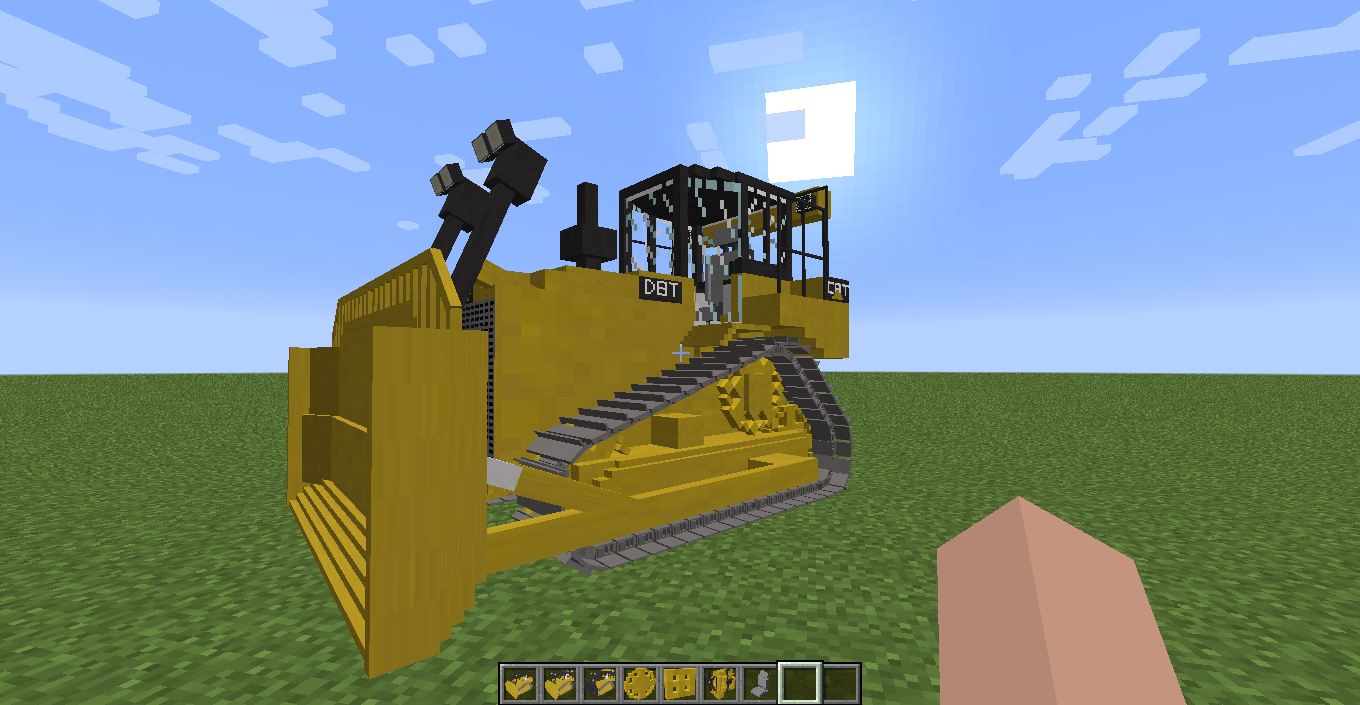 Caterpillar D8T WH (Waste Handler)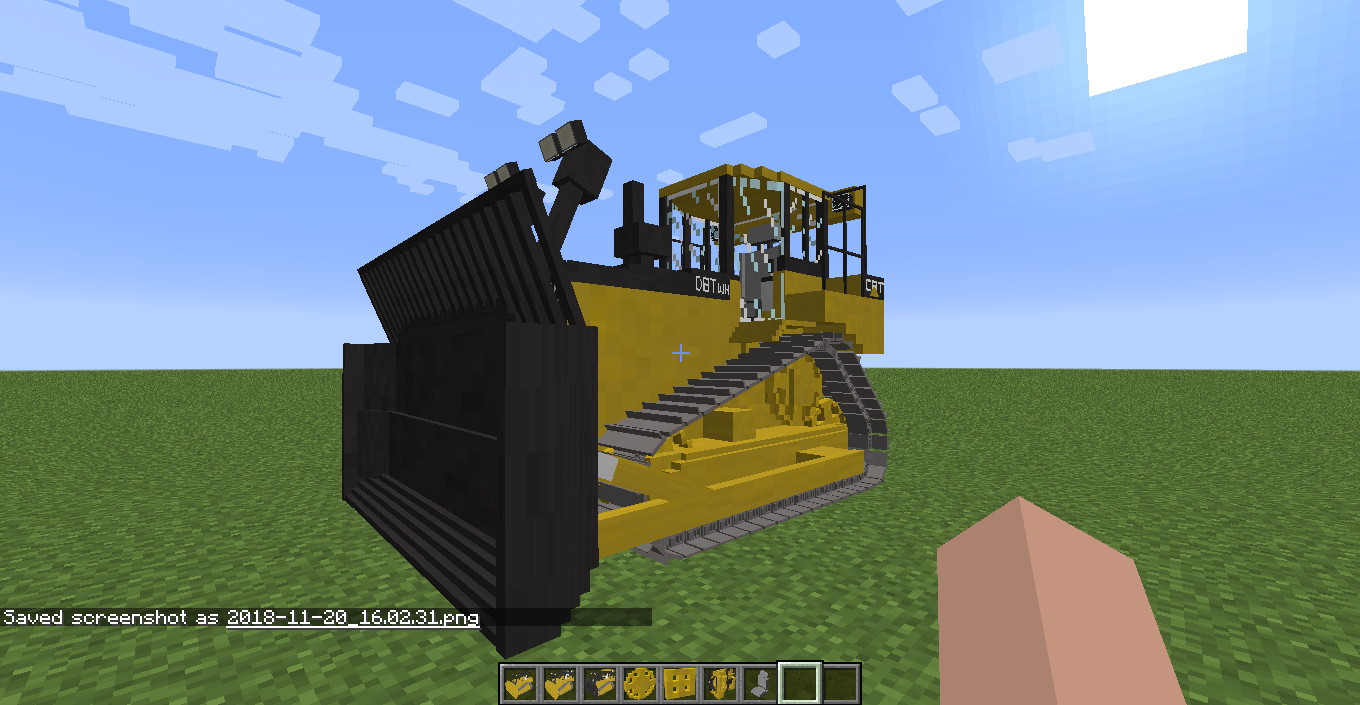 Caterpillar D9R
Caterpillar D9T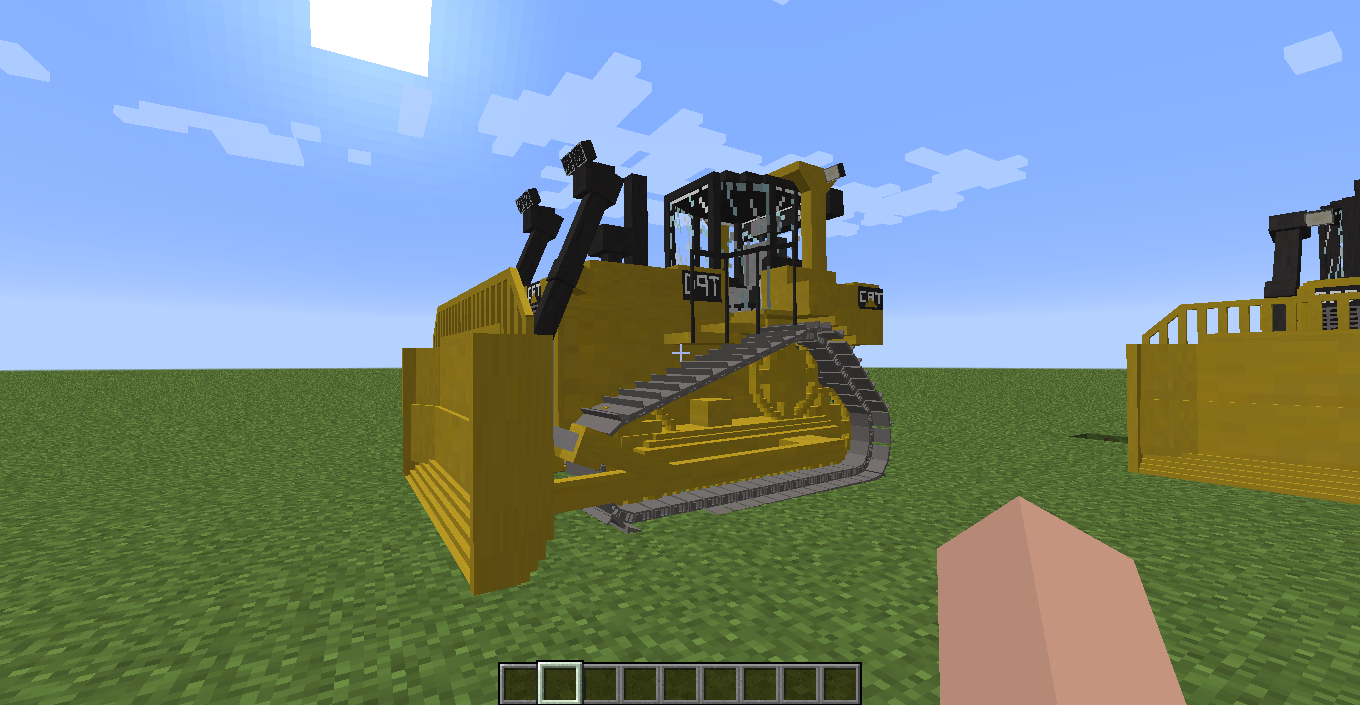 Caterpillar D9T WH (Waste Handler)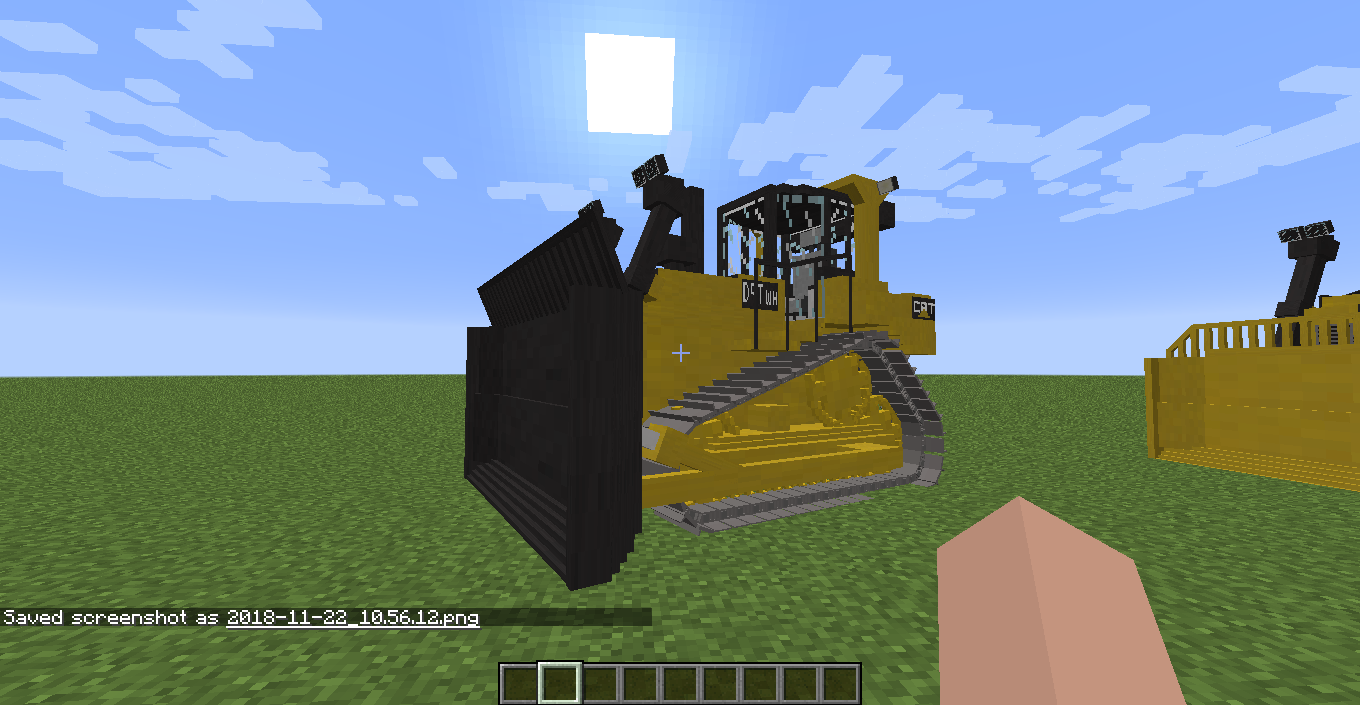 Caterpillar D10R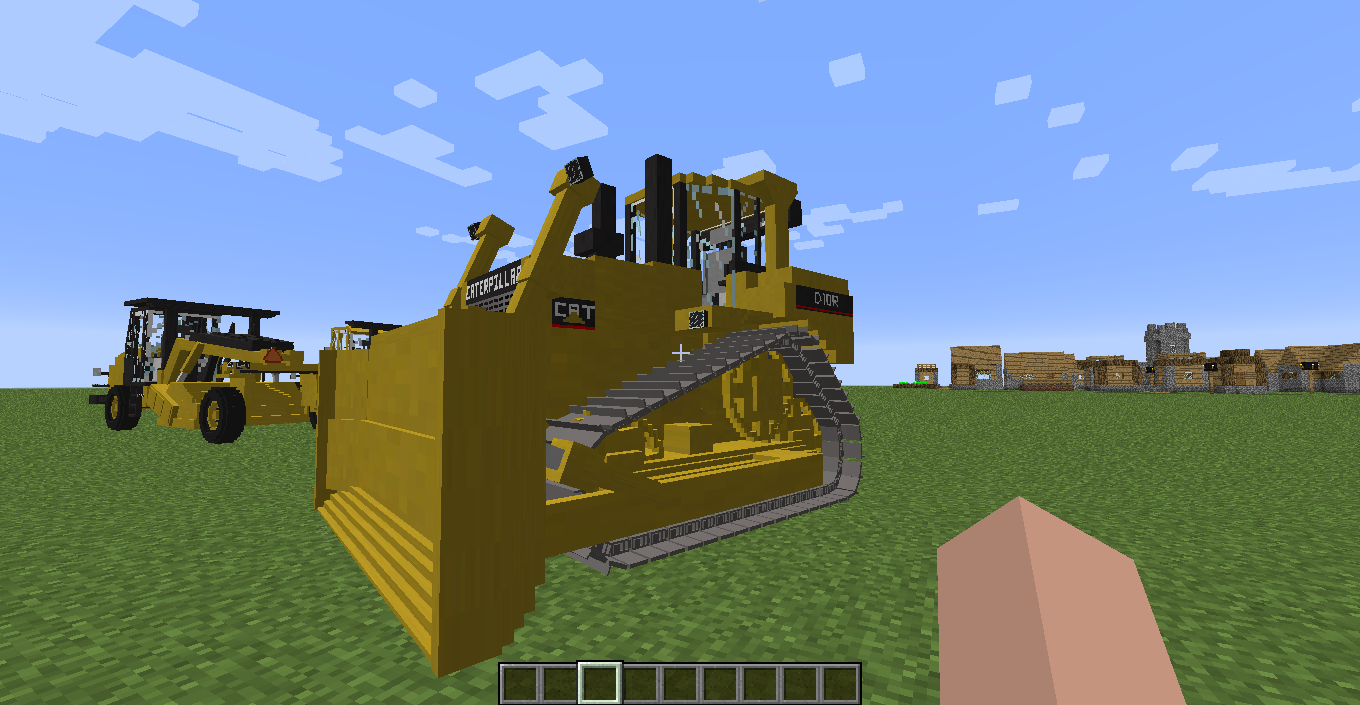 Caterpillar D10T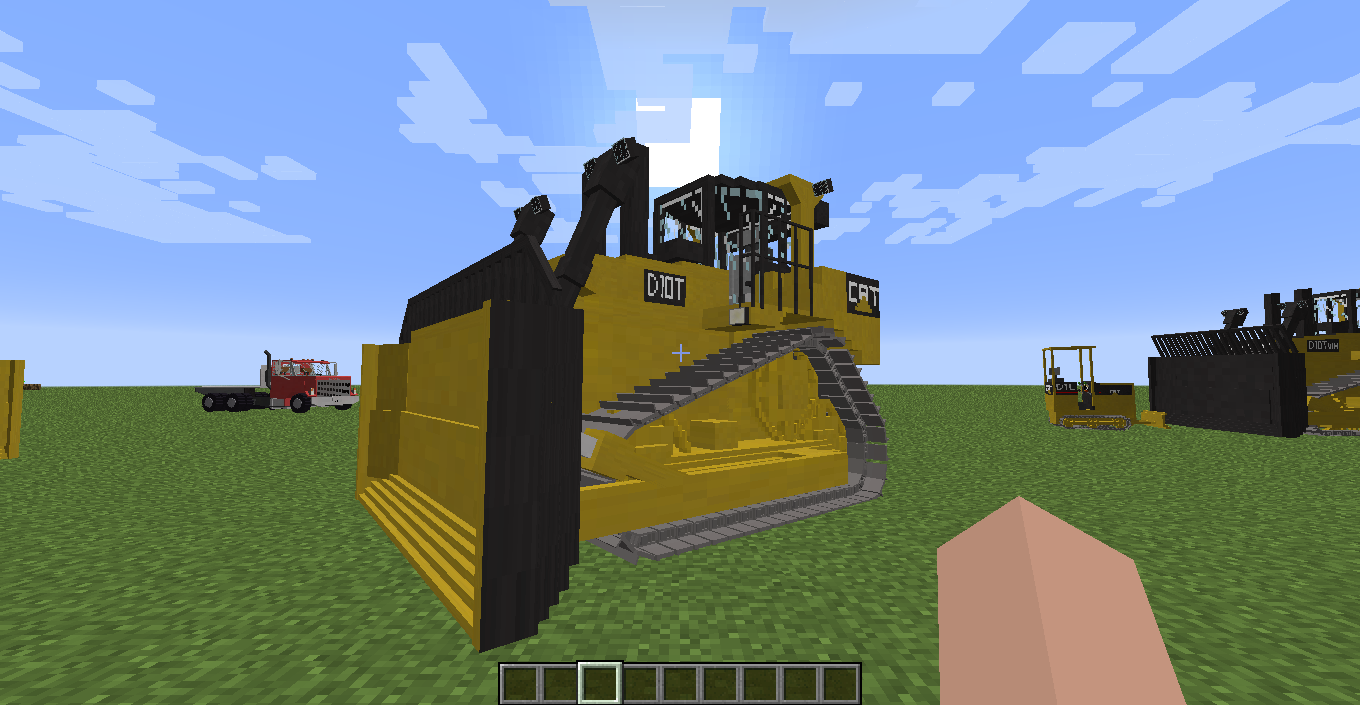 Caterpillar D10T WH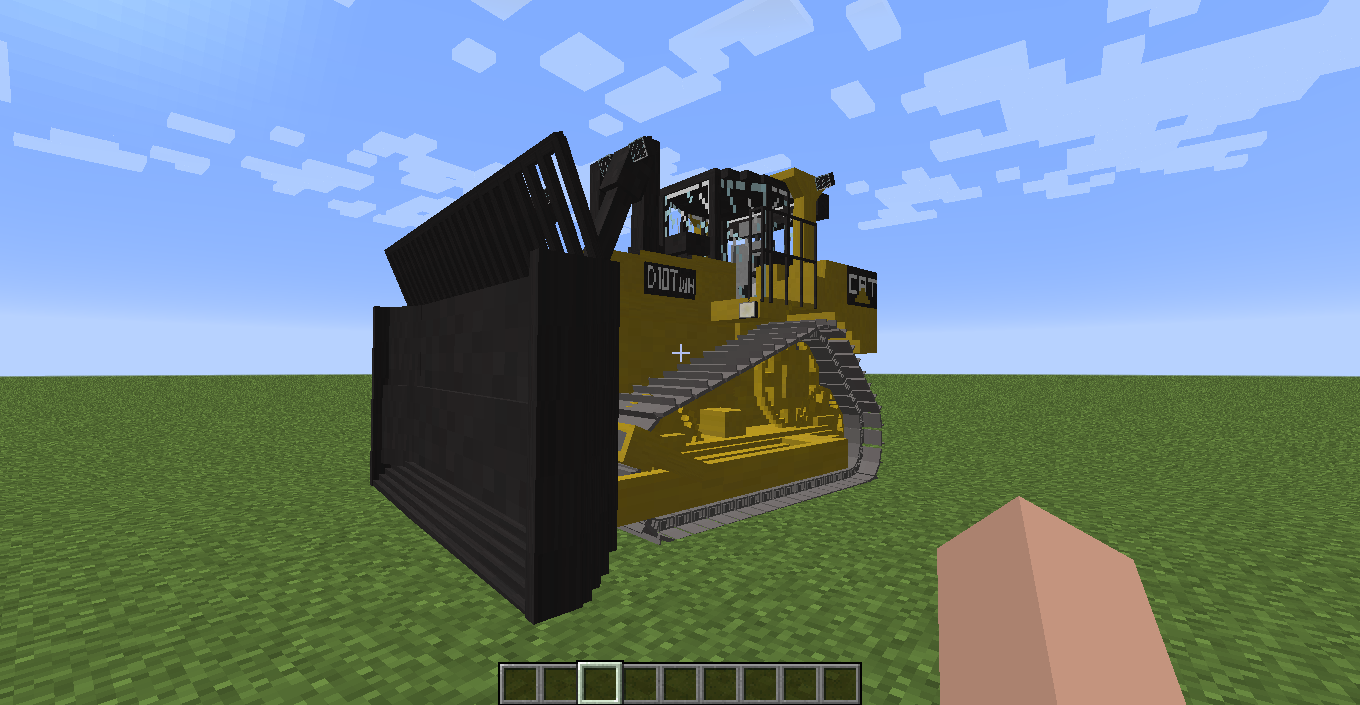 Caterpillar D11N, D11R, D11T, D11T WH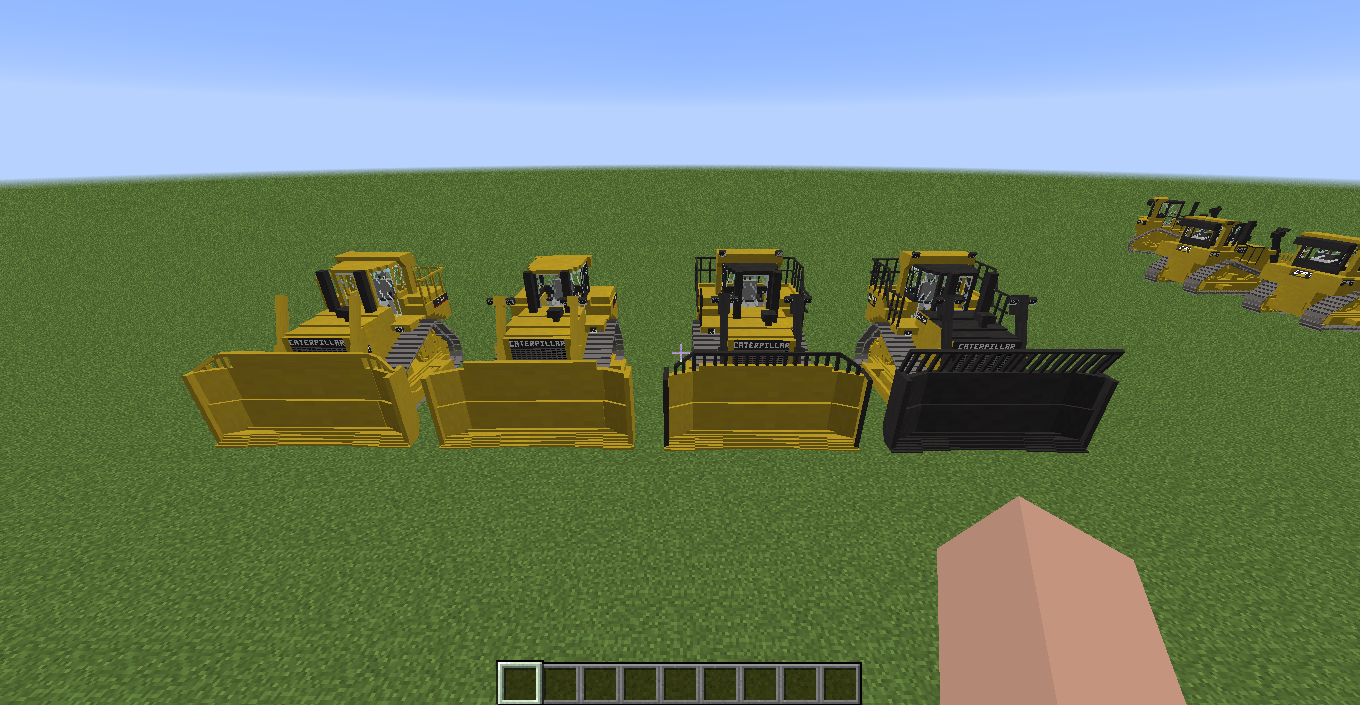 Caterpillar RM300 (Road Reclaimer)
Caterpillar RM500B (Road Reclaimer)
Parts Guide
Bulldozers
D1 Series-Size 1 Roller, Lawn Mower Engine
D3 Series-Size 2 and 1 Roller, C4.4 ACERT Engine
D4 Series-Size 3 and 1 Roller, C4.4 ACERT Twin Turbo Engine
D5 Series-Size 4 and 1 Roller, C7.1 ACERT Engine
D6 Series-Size 5 and 1 Roller, C9.3 ACERT Engine
D7 Series-Size 6 and 1 Roller, C9.3 ACERT Engine
D8 Series-Size 7 and 1 Roller, C15 ACERT Engine
D9 Series-Size 8 and 2 Roller, C18 ACERT Engine
D10 Series-Size 9 and 2 Roller, C27 ACERT Engine
D11 Series-Size 10 and 2 Roller, C32 ACERT Engine
Road Reclaimers
RM300-Wheel, C11 ACERT Engine
RM500B-Wheel, C15 ACERT Engine
I will try to update as regularly as possible, but with school and other things going on, I don't have much time. Next will be excavators. There are roughly 32 that I have to model, but I'm starting from biggest to smallest this time, unlike the bulldozers that went smallest to biggest. Spoiler for what's to come!
Caterpillar 390F L ME Excavator
Thanks you for downloading!