Have you ever wanted to just watch the world burn? No? Well we did it anyway!
This mod is basically the image above, if you need a better description and are a killjoy (looking at you CurseForge moderation team) you can see the below spoiler.
This has been tested on 19w09a but should work on the on the latest (as of writing this is 19w14b).
For the textures and sounds to work on the problem solver you will need the Fabric (API)
Feature List
All blocks are now flammable (as said in the first line about setting the world on fire) except a few such as bedrock, fire (else you get a giant tower of fire) and air including other forms of air such as cave, void and structure void air as they are all listed as separate blocks. You also are immune to all forms of fire damage such as lava and burning, though you will be forced to say "This is fine" if you start burning.

New Items: Problem Solver (A pair of shades which stops you being able to set fire altogether and stops fire from rendering, basically hiding from your problems but the world will still burn)
Note: As you can probably tell the CurseForge moderation team felt this needed more of a description despite basically doing what the meme above shows... Good job guys, 20 hours to be told I need more words :D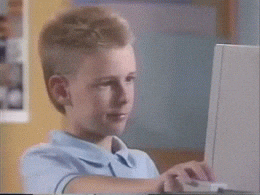 Summary is, this is fine. Always has and always will be.
CurseForge moderator be like