This mod adds various food items and a cherry forest biome to the game, most of which are inspired by the Big Sister Minecraft Server, home of the famous SpookJams Restaurant. For more information about the server, check here.
Upcoming Features:
-Food Balancing
-Cherry Boats (unlikely)
-Cherry Signs (HELP)
-Some changed textures(maybe)
Here are the features this mod adds and how to obtain them :
Cheese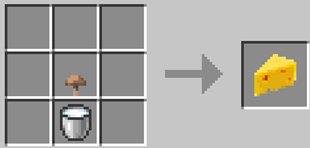 Crafted with a bucket of milk and a red or brown mushroom, this cheese restores 4 hunger and 5 saturation.
It can also be crafted into and out of a sponge block.
Gluten-Free Bread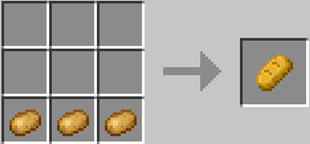 Crafted with 3 potatoes, this bread restores 4 hunger and 1.4 saturation.
Fried Egg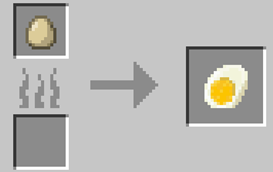 Made by cooking an egg on a campfire or in a furnace/smoker, this egg restores 4 hunger and 2 saturation.

Chocolate

Crafted with milk, sugar, and coco, this chocolate bar restores 3 hunger and 0.5 saturation.

Wrapped Chocolate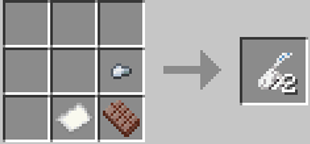 Crafted by wrapping some chocolate in an iron nugget and paper, this little candy heals 3 hunger and 0.5 saturation.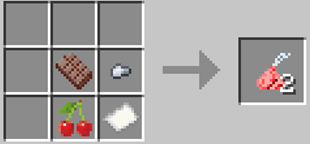 Crafted by mixing some chocolate with a couple cherries before wrapping it. Heals 3 hunger and 1 saturation.


Smoked Cheese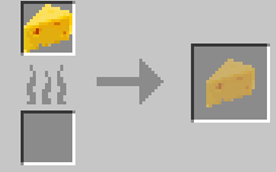 Made by smoking some cheese in a smoker or on a campfire (not in a furnace), this cheese restores 6 hunger and 6 saturation.

Dragon Soda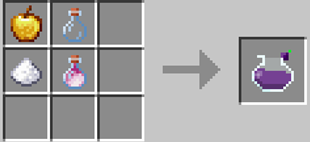 Crafted with a chorus fruit, dragon breath, sugar, and a bottle to mix it all in, this concoction restores 2 hunger and 0.2 saturation as well as grants a resistance buff at second level for 30 seconds. (subject to a lot of change).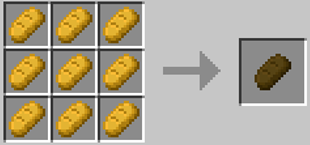 Condensing 9 loaves of gluten-free bread forms this nutrient-packed loaf. It won't keep you satiated for long though. Heals 20 hunger and 3.5 saturation.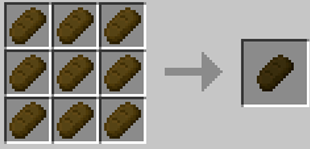 Condensing the bread even further appears to make it inedible. Maybe there's still a use for it though?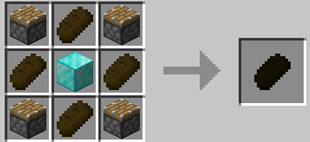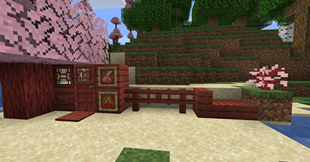 This new tree type spawns in the Cherry Woods biome. Its leaves have a chance of dropping cherries.