Description:
This mod is a mod that uses magic to fight, cook and make food.
Cooking
We grew a variety of crops and used cooking equipment.
A variety of dishes can be prepared and eaten.
Some of them are special crops that can only be grown during the daytime or nighttime hours.
Crafting with cooking utensils is a special craft recipe.
You can find out how to craft at Just Enough Items (JEI).
Magic
The magic is called MagiaFlux, which uses magic energy unique to this mod.
You can use magic wands and special magic items to use magic.
By creating a special item for magic, you can build up magical energy in your wand.
You can use a variety of magic such as time manipulation, weather manipulation, attack magic, buffing magic, etc.
This mod adds powerful mobs, but they are weak to magic.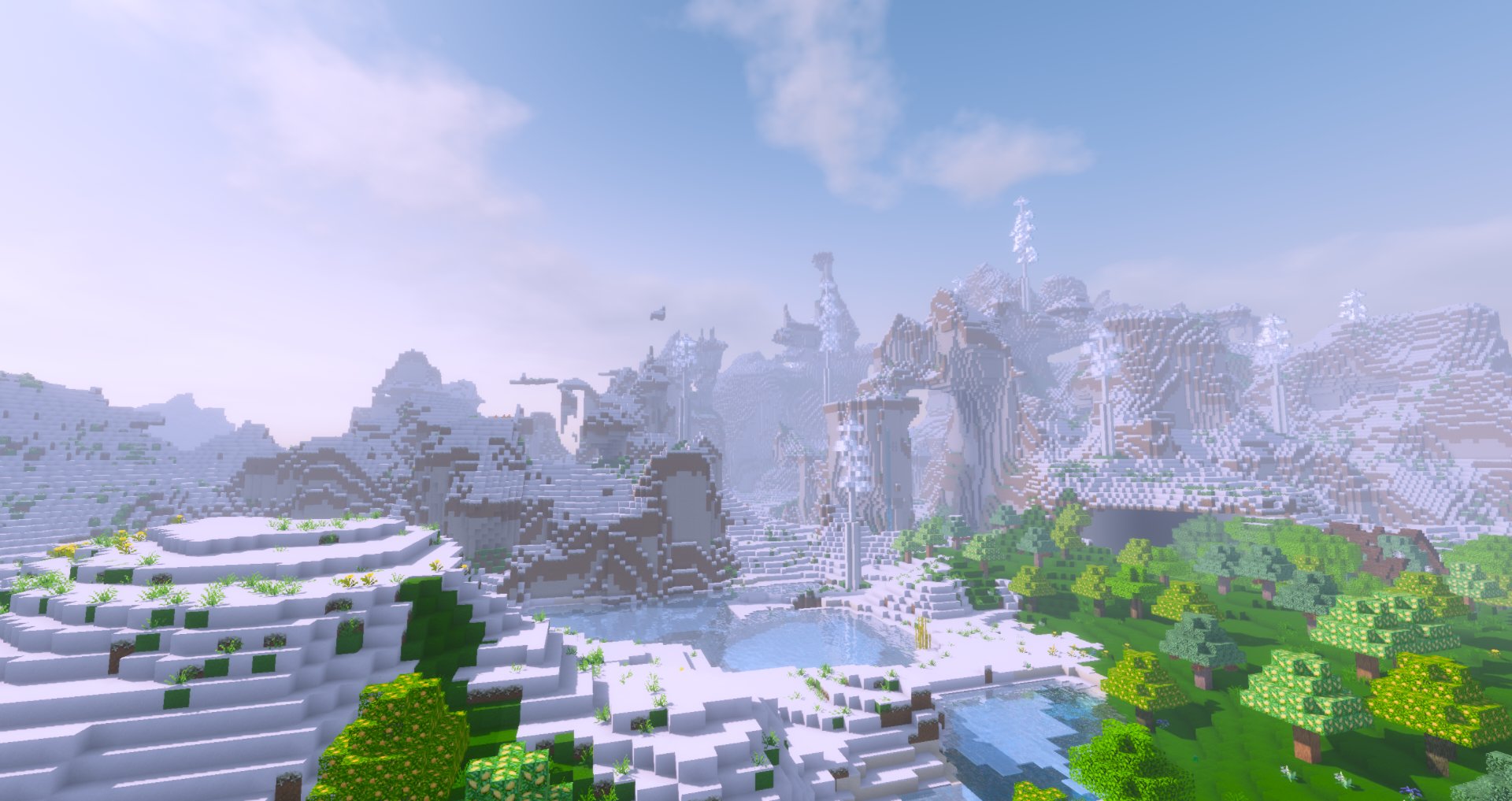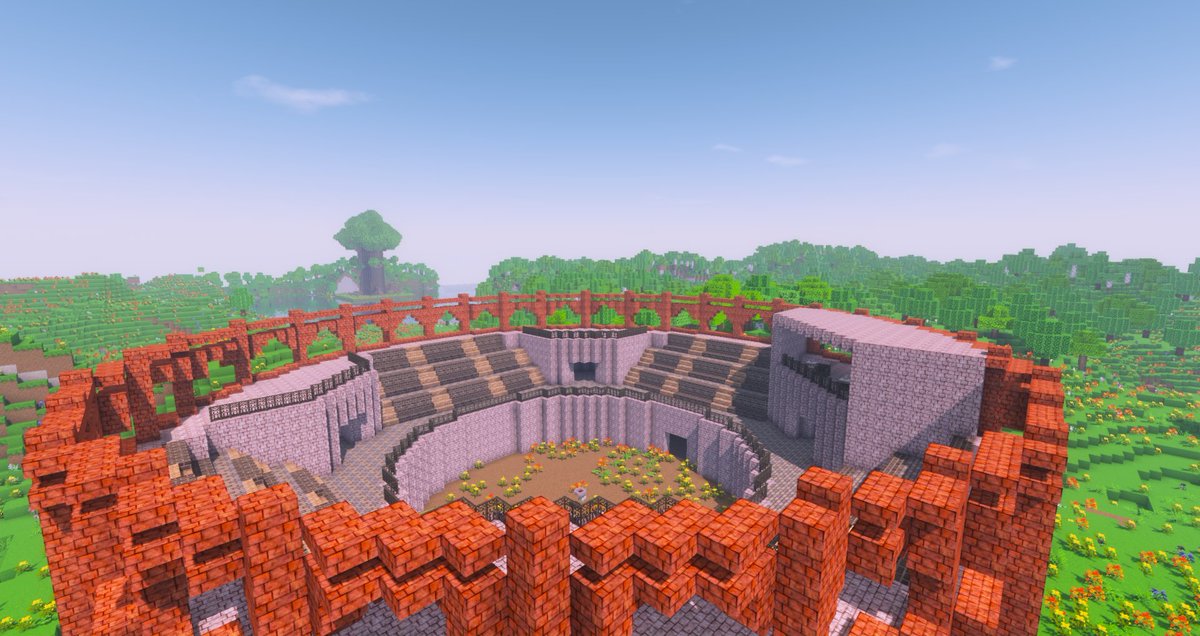 Add Dimensions
There is a dungeon of sweet magic.
Explore the exclusive Sweet Magic biome, various bosses and dungeons, and exclusive items.
---
魔法の始めるまでの流れ: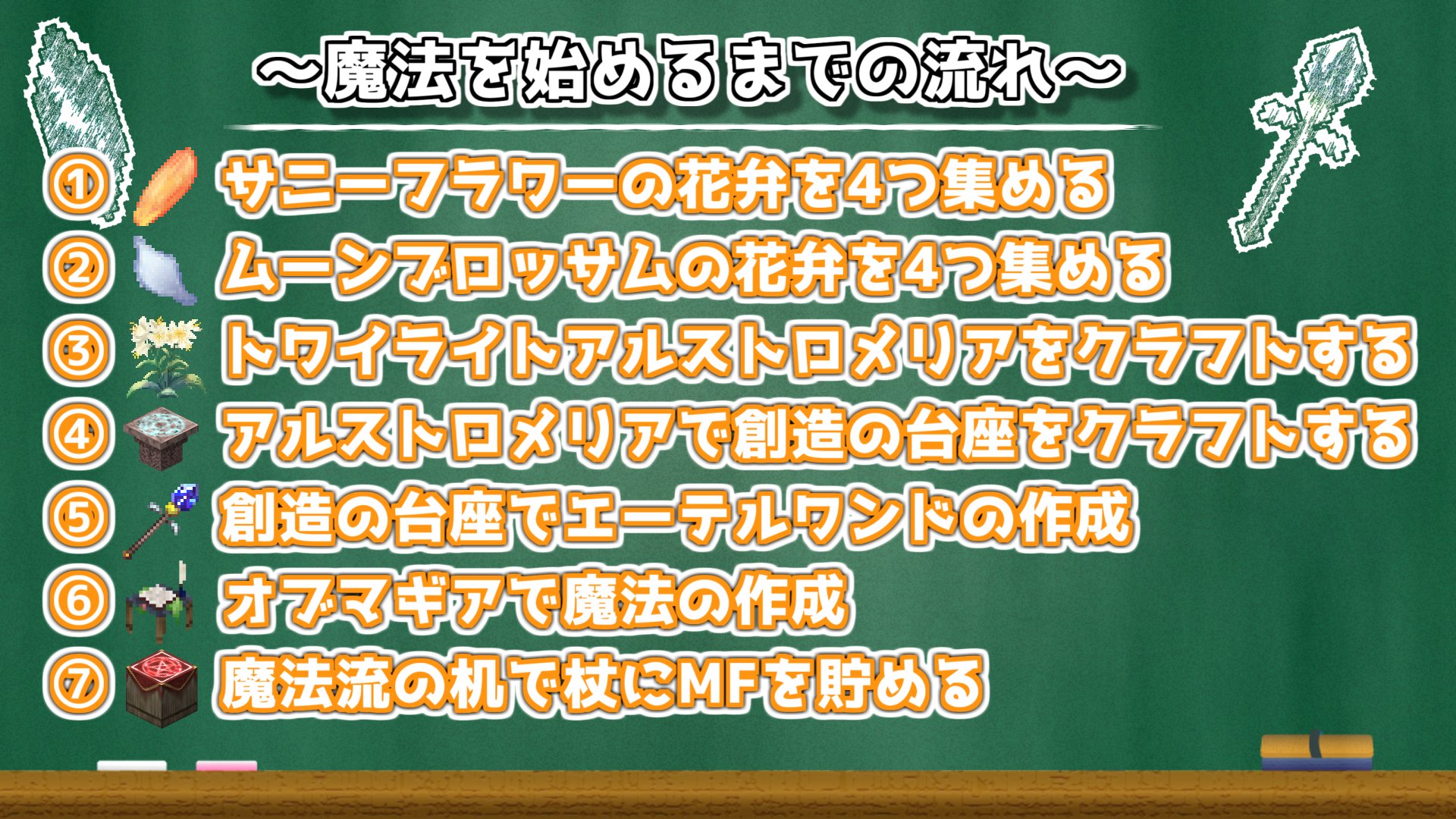 注意点:
・サニーフラワーは昼の時間帯のみ花が咲くのでその時に右クリックまたは破壊で花弁を回収します。
・ムーンブロッサムは夜の時間帯のみ花が咲くのでその時に右クリックまたは破壊で花弁を回収します。
・トワイライトアルストロメリアは夕方の時間にのみ花が咲くのでその時に特殊なクラフトができます。
・アルストロメリア、創造の台座、オブマギアはメインハンドとインベントリに必要な素材をもって右クリックで特殊クラフトができます。
・魔法流の机にMFを貯めるにはサニーフラワーの花弁などのMFを持ったアイテムをスロットに入れることでそのアイテムを消費してMFが溜まります。
How to start magic:
Notes:
・"Sunny Flower" only blooms during the daytime, so right-click or destroy it to collect the petals.
・"Moon Blossom" only blooms during the night time, so right-click or destroy it to collect the petals.
・"Twilight Alstroemeria" only blooms in the evening hours, at which time a special craft can be performed.
・"Alstroemeria", "Pedestal Create", and "Ob Magia" can be crafted by right-clicking on them with the necessary materials in your main hand and inventory.
・In order to store MF in "MF Desk", you need to put items with MF, such as "Sanny Flower Petals", into the slots to consume them and collect MF.
流到魔法开始:
注意事项:
・"阳光花瓣" 只在白天开花,所以右键单击或摧毁它来收集花瓣。
・"月季花瓣" 只在夜间绽放,右击或破坏来收集花瓣。
・"暮光六出" 只在傍晚时分开花,可以在那个时候专门制作。
・"暮光六出", "魔力合成台", 和 "魔法书写台" 可以通过右键点击制作,并在你的主手和库存中找到必要的材料。
・为了在"魔法桌"储存MF,你需要把带有MF的物品,"阳光花瓣",放入槽中,这样就会消耗该物品并收集MF。
Video on how to get started with SweetMagic