Currently Maintained Versions: 1.15.2 & 1.14.4(LTS) Forge
Fabric: Click Here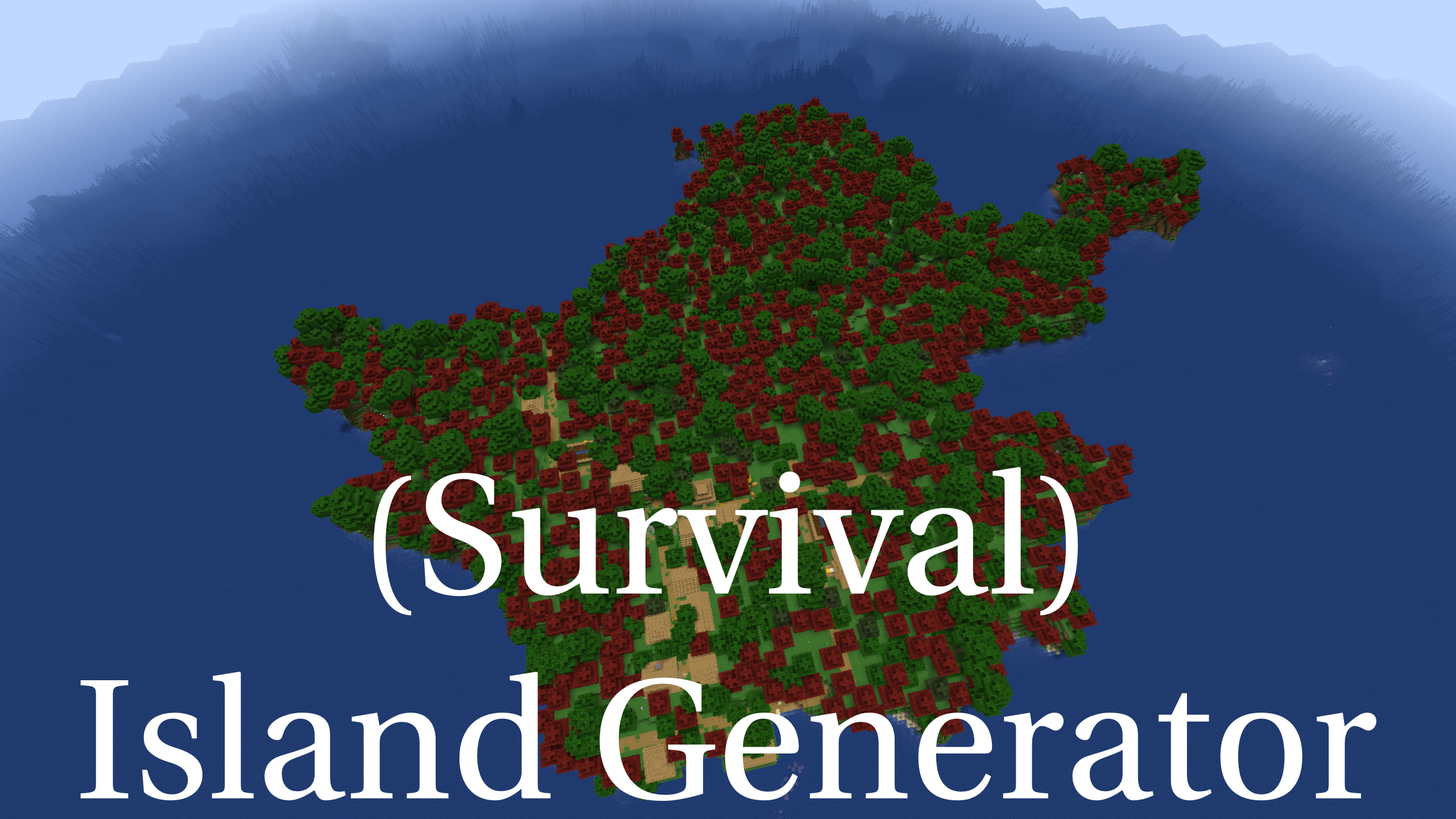 BYG Red Oak Forest pictured above^
ABOUT Survival Island Generator:

Survival Island Generator is a highly configurable survival island generator(finally). Control island chance, size, your spawn island's biome, and even a survival island mode in the config! It can't get any more fancier than that! Supports modded biomes out of the box too :)! So get out there and begin surviving! :D To play, go to world customization and select "Islands" as the generator.

Things to keep in mind:
- There are no world borders(someone thought this). This generates infinitely.
- There is currently an issue(this may or not be fixable) where the player will sometimes spawn in an ocean on new worlds. If this occurs, exit and try a new seed. It shouldn't take more than 5 tries to find a working spawn.
- When typing the spawn biome's name, it MUST be all lowercase & match the name that appears in F3(registry name).
- There is a chance you may spawn in a different biome different from your desired spawn(if your biome size/chances are low). If so, exit and try a new seed.

- There is no climate system in place so don't be surprised to find a desert and a taiga side by side.

- Island Chance Math is 1/<your value>. So by default there is a 1 out of 10 chance of islands. Please consider island size in this equation too as Oceans are enlarged as well.

- Ocean Size increases are exponential.
- Using /locate <surface structure> on Survival Island Mode will cause insane tick lag making it impossible to play and forcing you to crash.

- Minecraft will create shallow oceans if there is an error on Minecraft's end where the game defaults to shallow ocean(this is more or less rare). This is out of my control, so sorry if you are bothered by the occasional inconsistencies on the ocean floor caused by this error.

Server Owners:
- Create a new line in your server.properties and add this to load this as a world type!
- Vanilla Clients can connect to a server with this mod!
Config: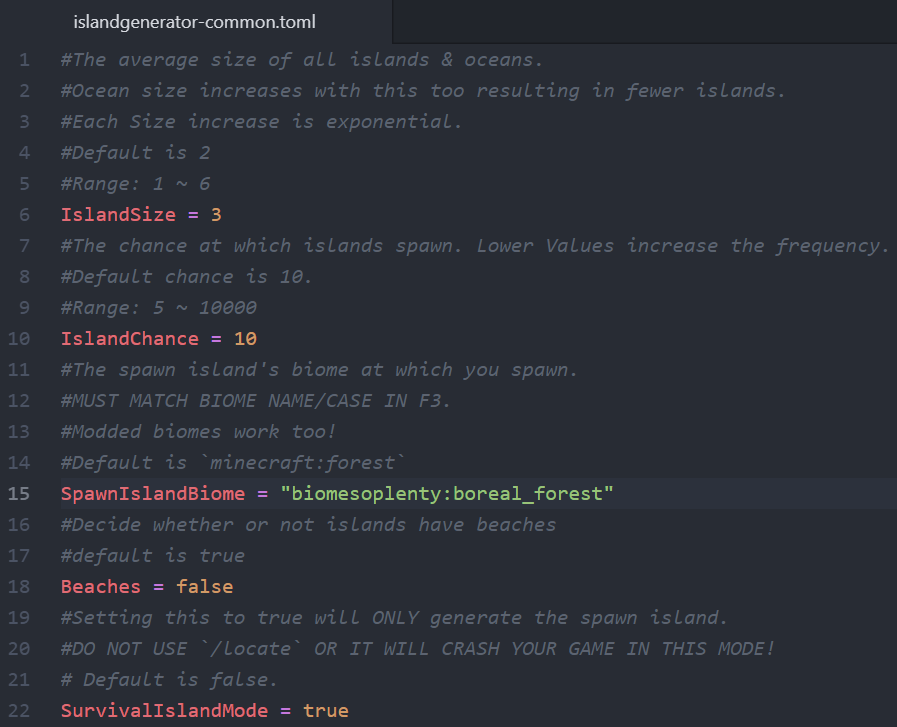 Example Maps + Configs:
Default Settings: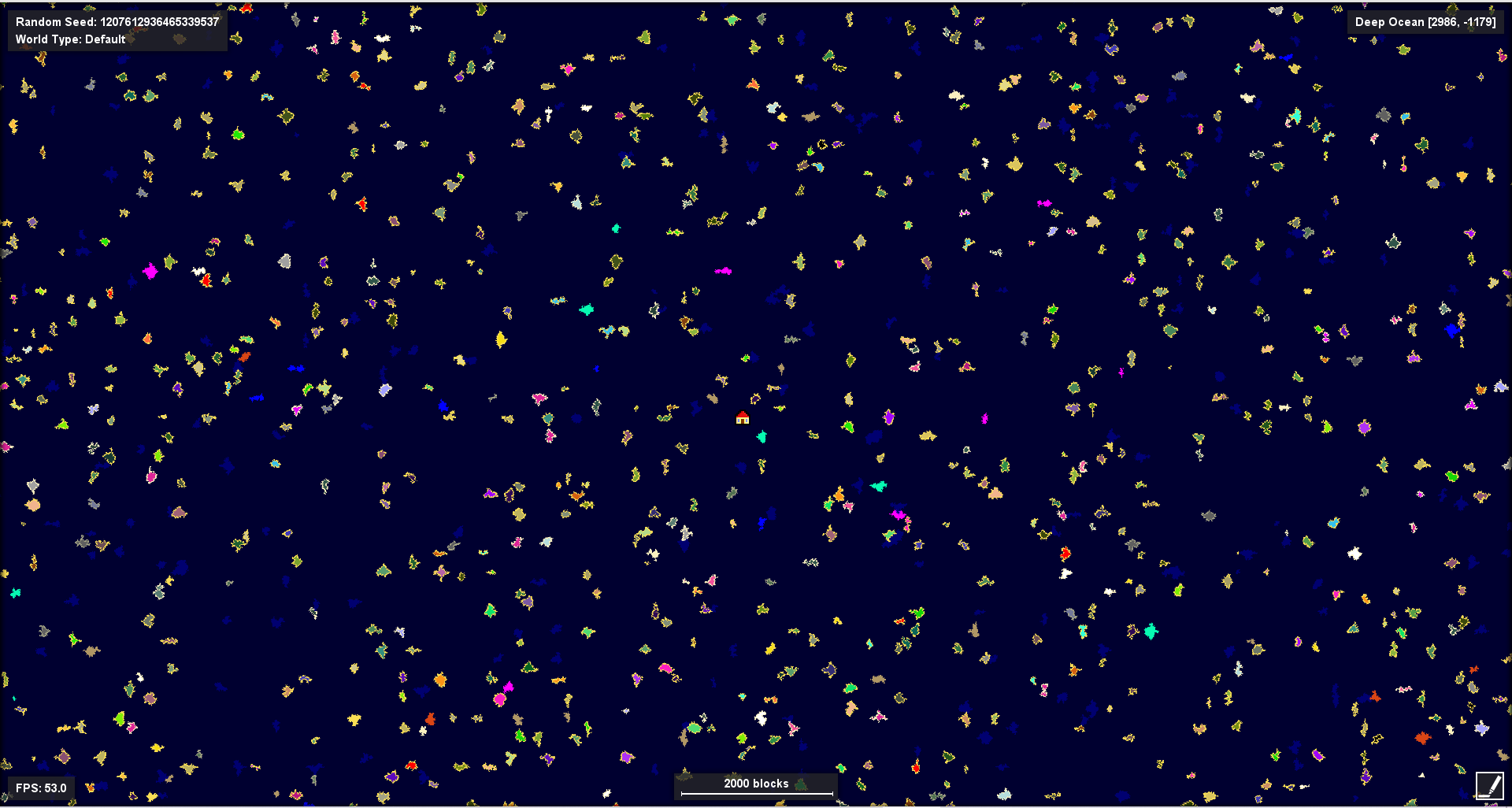 Island Chance 5, Island Size 4: