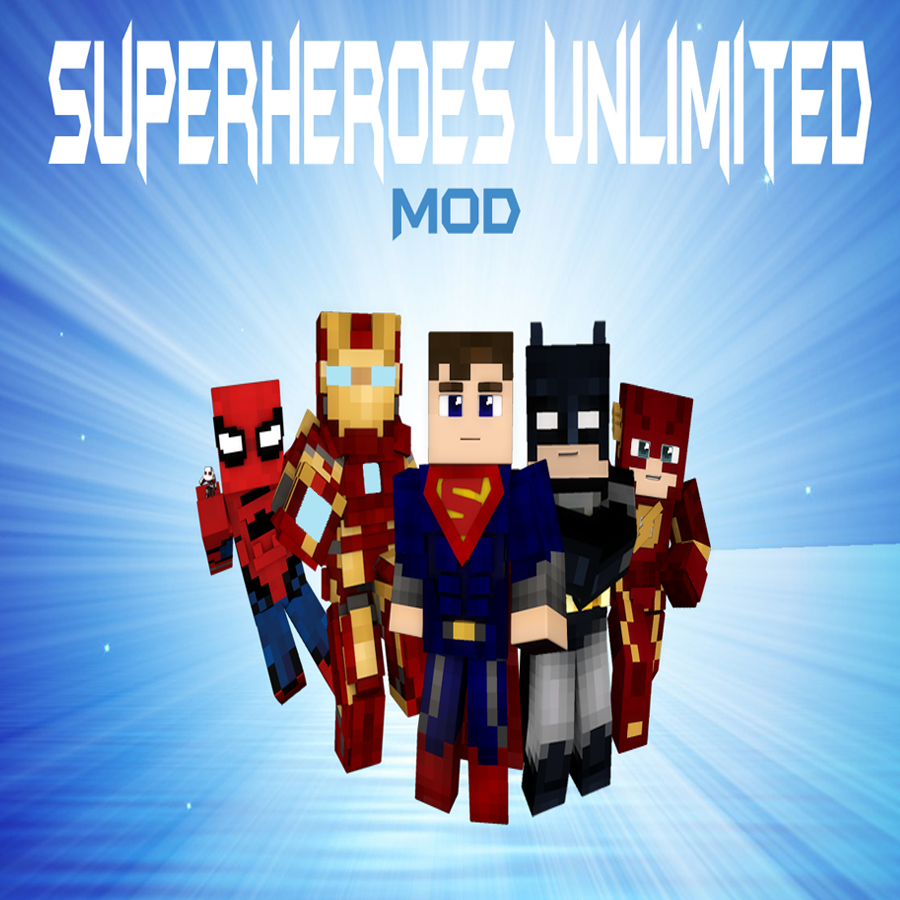 Superheroes Unlimited
DESCRIPTION
Suit up with lightning fast reflexes, super strength, cool gadgets, and powerful suits of armor in the Superheroes Unlimited Mod. This mod allows players to play as their favorite comic book and tv heroes and villains in order to dominate the world. Craft characters, fight bosses, and travel on journeys to uncharted territory, all to be the hero you were born to be. Suit up, your adventure starts now.
WEBSITE
DOWNLOAD
(Website Alternative)
https://www.tihyo.com/superheroes-unlimited
Requirements
Download: Legends Core V1.8.3
Visit tihyo.com for news on the mod's development as well as features and downloads!