This is a mod that allows Refined Storage and Cooking for Blockheads to work together!
Two new blocks (Kitchen Station and Kitchen Access Point) and one item (Kitchen Network Card) added.
The Kitchen Station needs to be placed as part of the kitchen network and the Kitchen Access Point needs to be placed in the Refined Storage Network.
The Kitchen Station acts as Refined Storage Network Receiver and needs to be attached to a Kitchen Network Card. Then this Kitchen Network Card needs to be placed inside a Kitchen Access Point, which acts as a Refined Storage Network Transmitter.
Once everything is connected, you'll be able to consume items from your Refined Storage network right from your cooking table.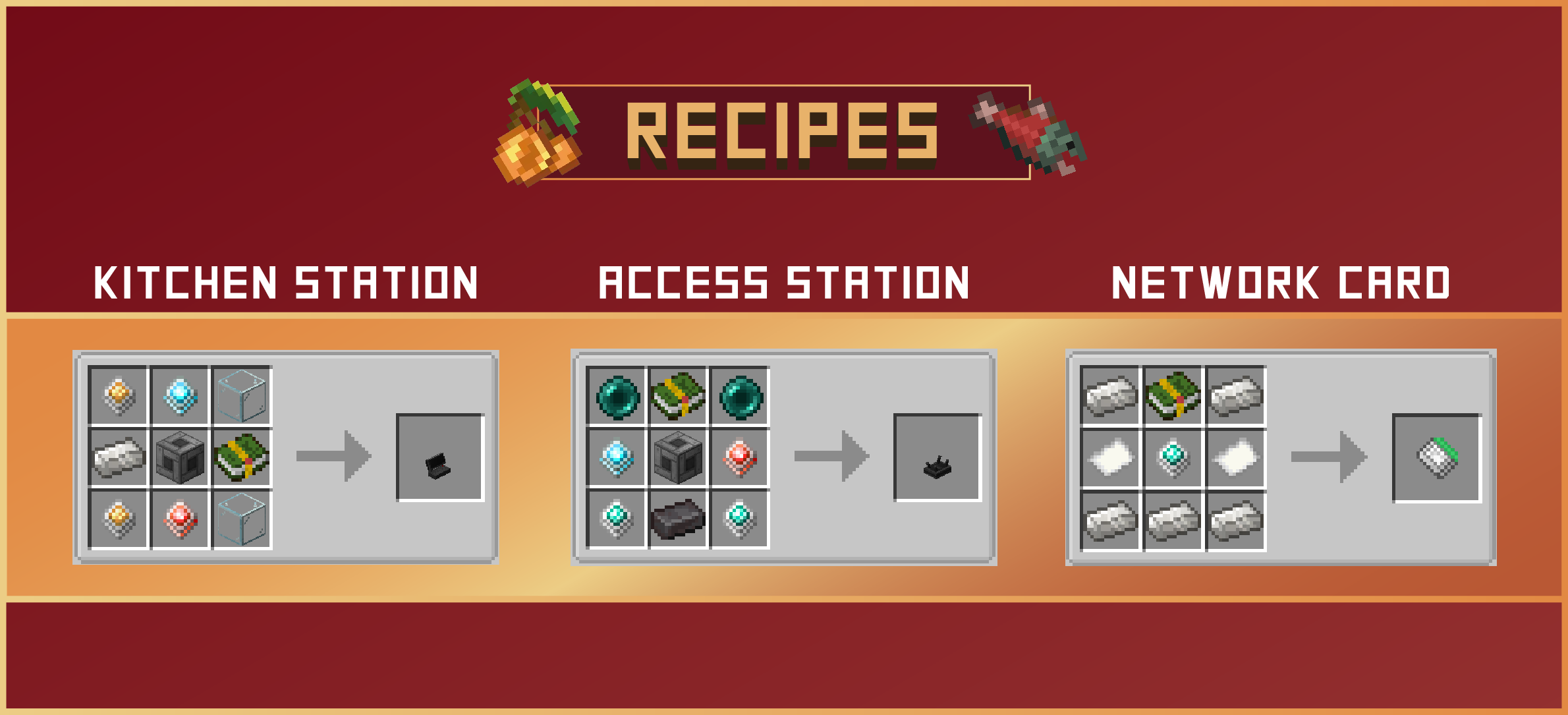 Blocks
| | Connected | Disconnected |
| --- | --- | --- |
| Kitchen Station | | |
| Kitchen Access Point | | |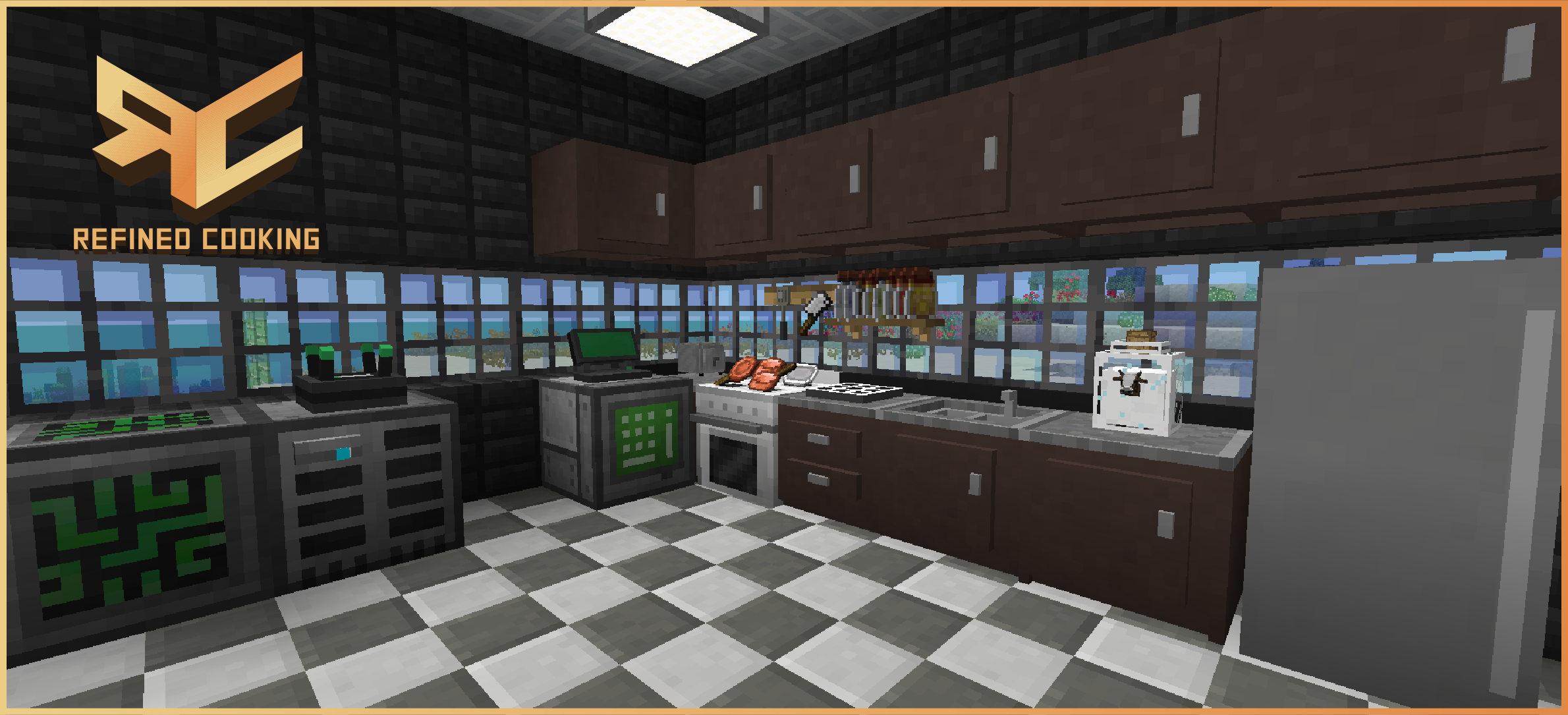 Socials