Progressive Bosses! A mod that makes Wither and Ender Dragon harder each time a new one is fought.

This is fully compatible with multiplayer adjusting the difficulty based off all players around.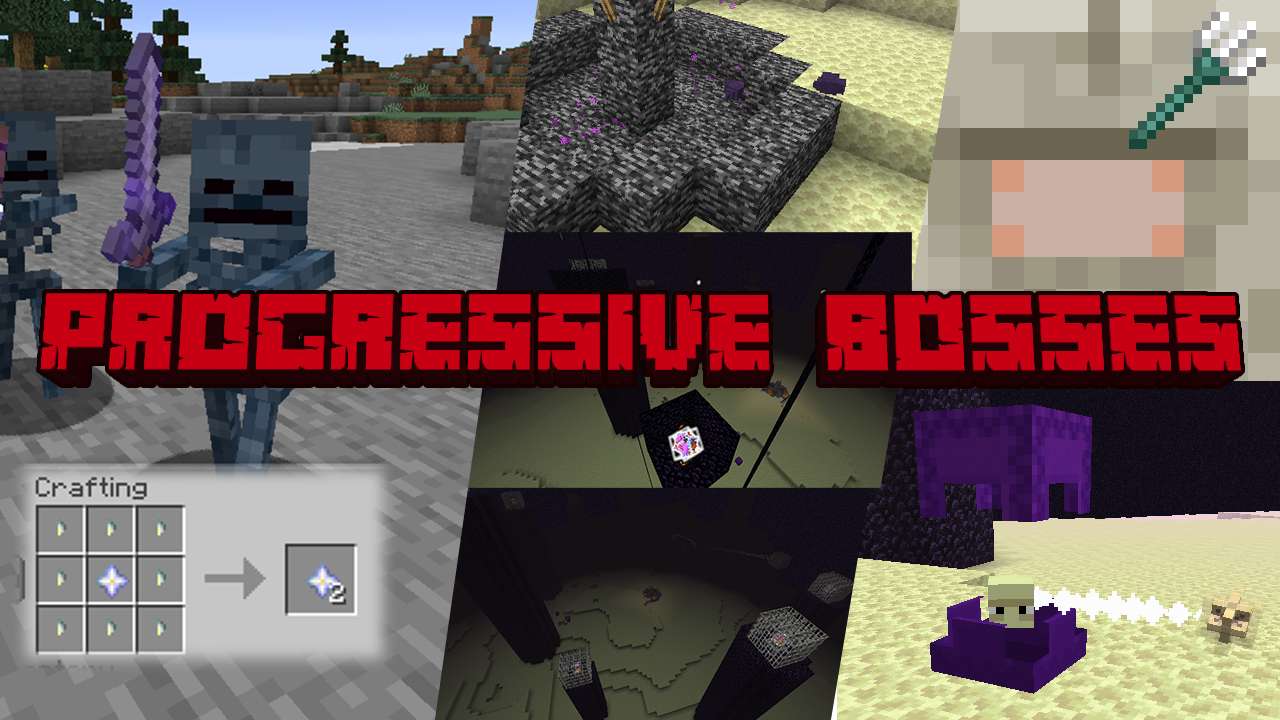 Check out the "wiki" for a list of all the features
Mod Reviews
Modpack Permssions:
Do whatever the hell you want for modpacks, public or private they are!

Don't download this mod from any other website than Curse or the Twitch app. It might be scam and might harm your PC. Check http://stopmodrepost.org for more infos.
This mod WASN'T made with MCreator