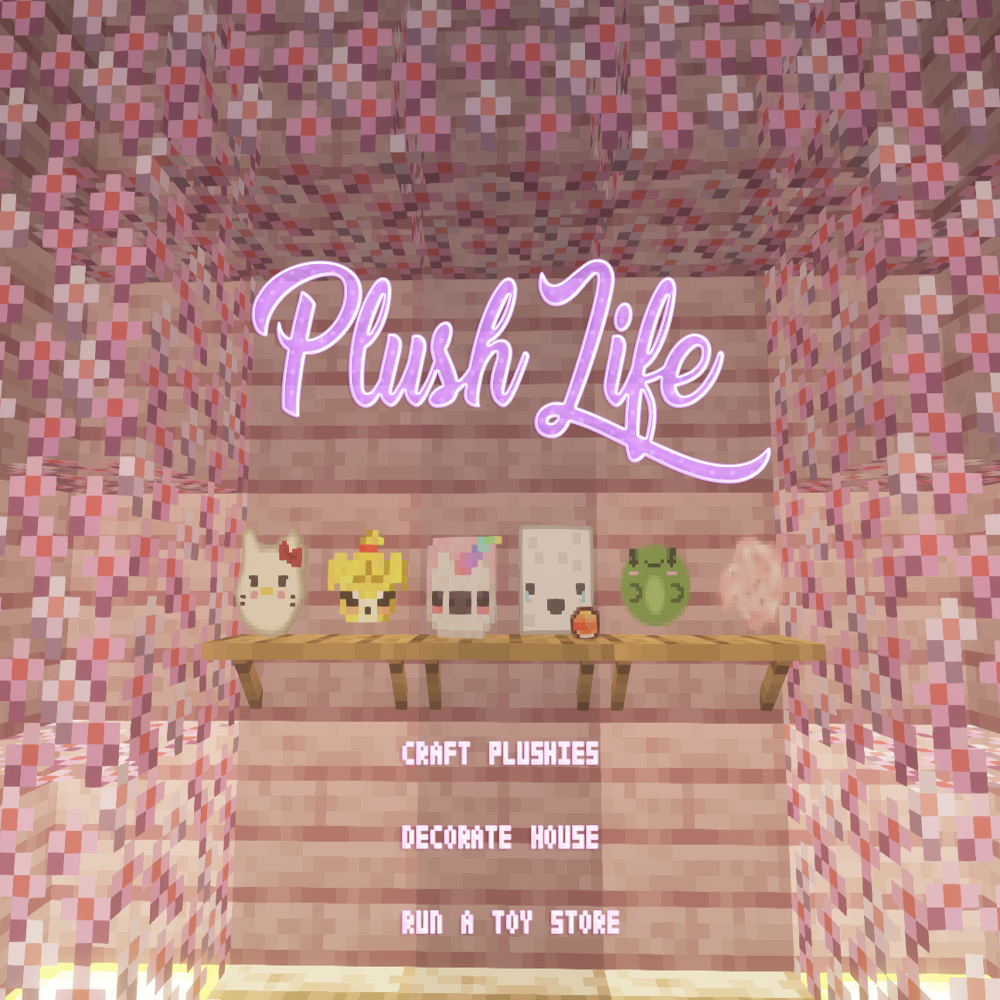 Plush Life - Craft, Decorate, Hug
A super early release of my new mod, Plush Life! Create plushies and decorate your home or run a plush/toy store. This mod has 4 plushies so far but plenty more are in the works! I'm also taking ideas and requests for plushies. :)
I recommend JEI for recipes!
How To Get Started:
You can start this mod in an old or new world. All you need to do is craft some Plush Stuffing! Certain plushies require more rare ingredients to make, which makes the process more rewarding and your plushies rare and tradeable!
So far the plushies are just for decor on a shelf or item frame but I may give them abilities in the future.