This mod add a block looks like dirt and dispenser.
It allow you to automate planting saplings, which can't be done in vanilla.
Trees can always grow at the same spot. You don't have to decide where to plant sapling because grass block can't spread to this block so you can find it easily.
---
The block has GUI and 9 slots for sapling.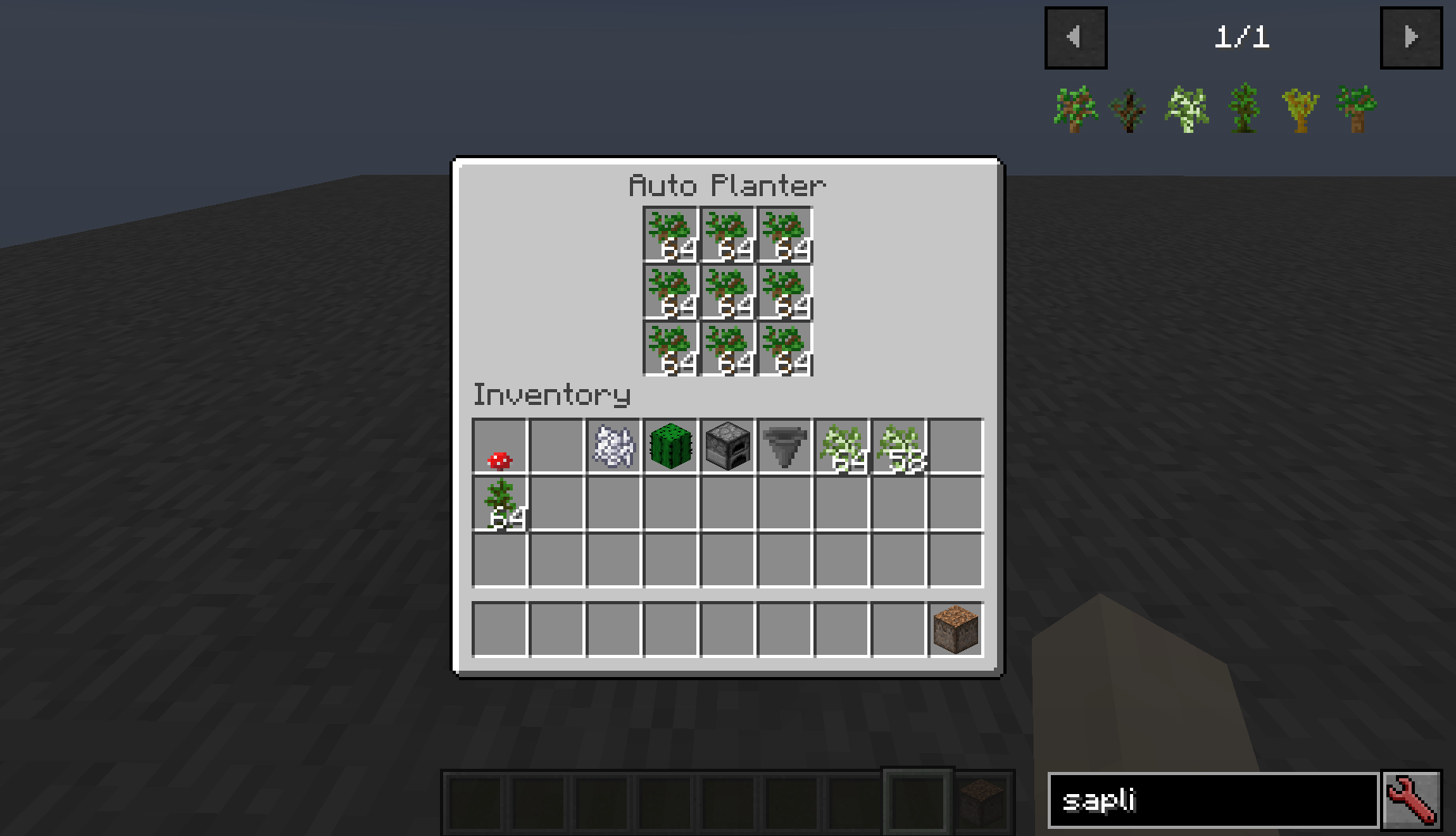 It plants sapling when neighbor block updates and the GUI is closed. (It doesn't place block if there is a non-replaceable block above the dirt.)
When you broke a log above the dirt, it will place sapling soon.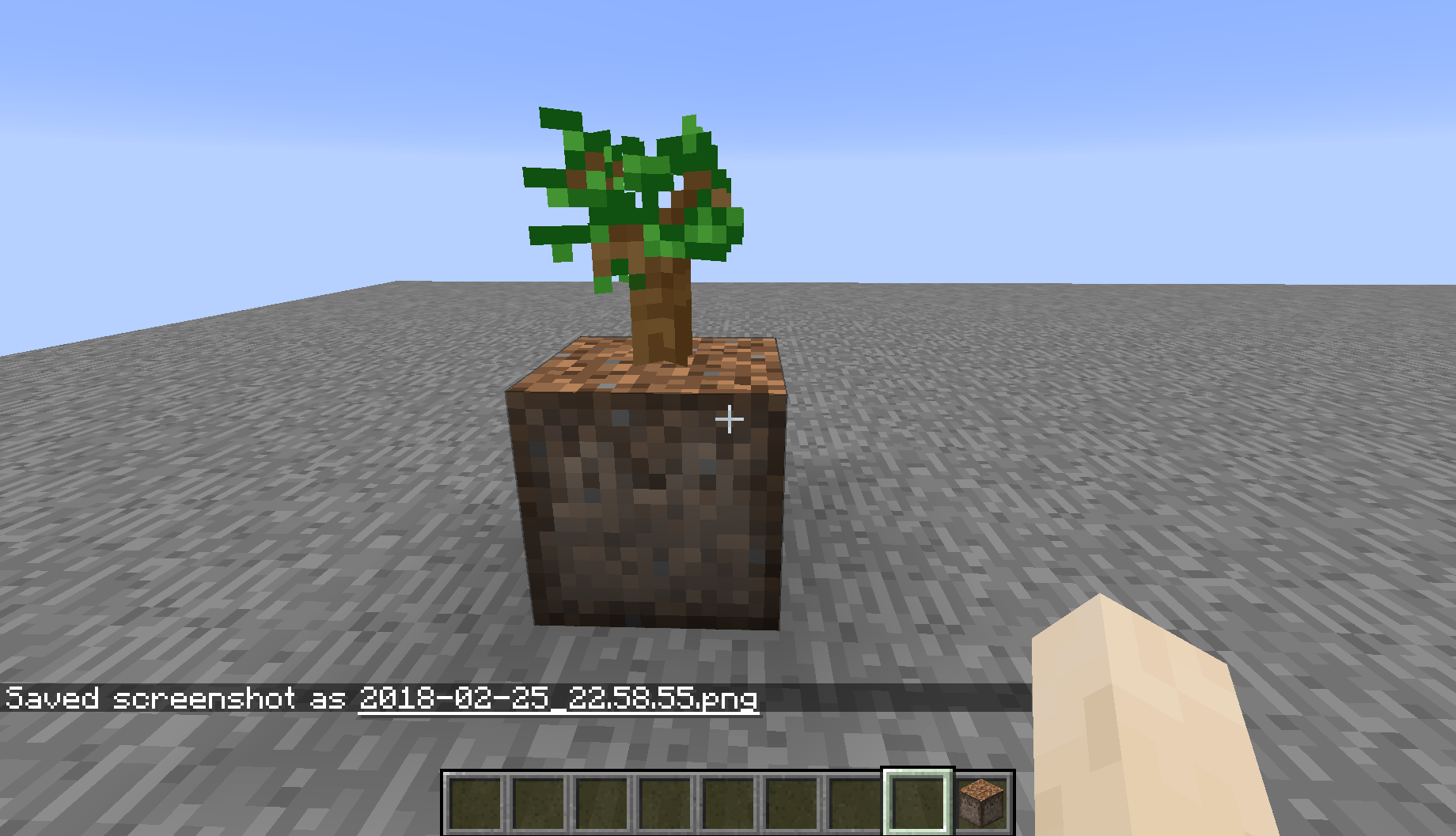 ---
Recipe :