Old Java Warning
This mod is intended to be used by Mod Packs. If a user tries to launch with an outdated version of Java, they will be given a warning which can direct them to instructions on updating. By default the Twitch and Mojang launchers will use version 1.8.0_25 which has various performance issues, security concerns, and conflicts with newer mods.
The warning message includes 3 options.
Read More: Opens up a link to info on how to update.
Ignore: Closes the popup. It will be shown again on the next launch.
Stop Reminding: Disables the popup for the current instance.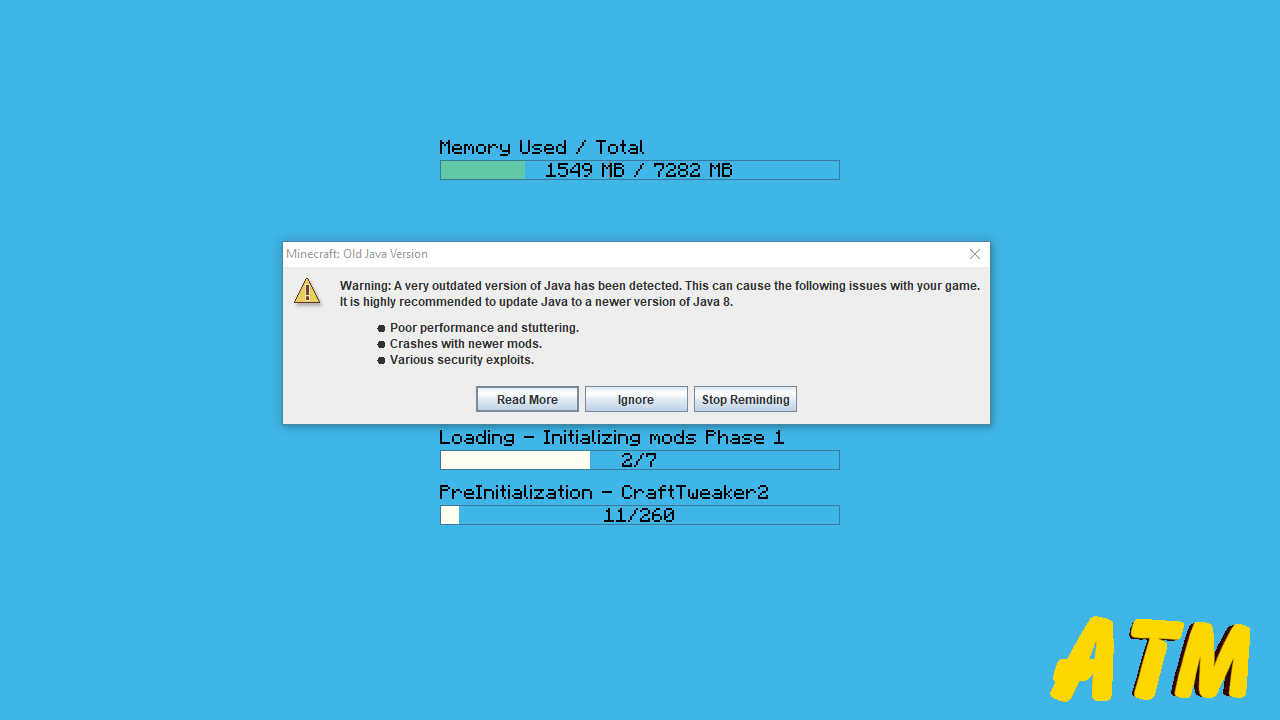 This project is sponsored by Nodecraft. Use code Darkhax for 30% off your first month of service!