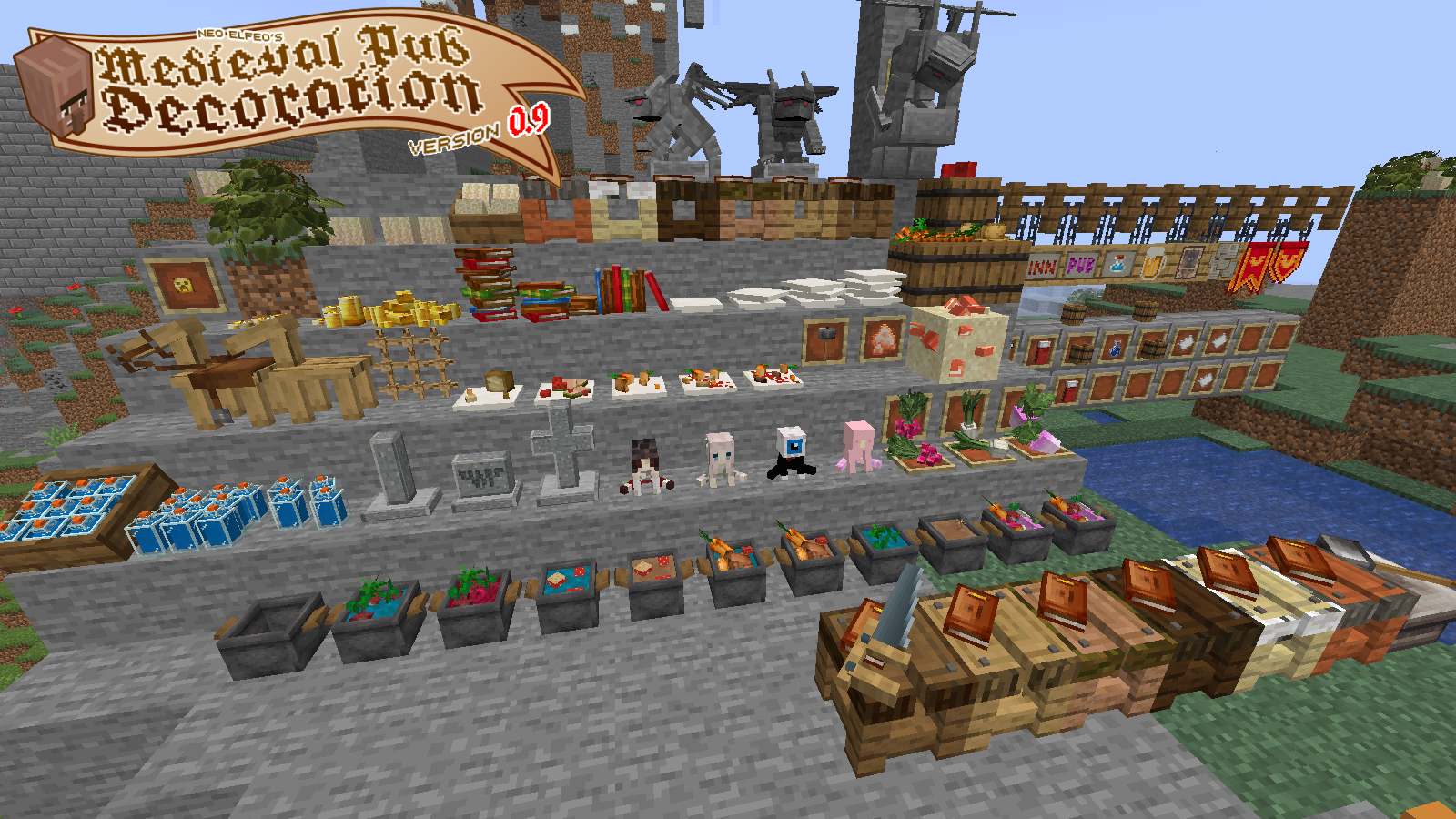 NOT COMPATIBLE WITH FOAMFIX CORE MOD
It's not my fault, but looks like there are some compatibility issues.
A small guide to show how some blocks work and/or interact with each other.
Contents of the mod in version 0.7
How to craft a mapamundi, Remember: mapamundi will always face left from players view when created, place stool with this in mind.
How small axe works, and how to craft it.
Slingshots, or how to annoy your neighbor by breaking their windows
Cooking pot. The best item this mod adds.
How to craft signs.
Alternate world generation mods like terraforge make structures too common.
Mod Spotlight by AsianHalfSquat
Mod spotlight by Flammango:
Mod spotlight by Angelbee
Mod spotlight by Jotadetc Minecraft

Mod spotlight by Arraxx4
Mod spotlight by ЛЁША В МАЙНКРАФТЕ
Follow the development of this mod in gamejolt.
https://gamejolt.com/games/NefsMedievalPubDecoration/607293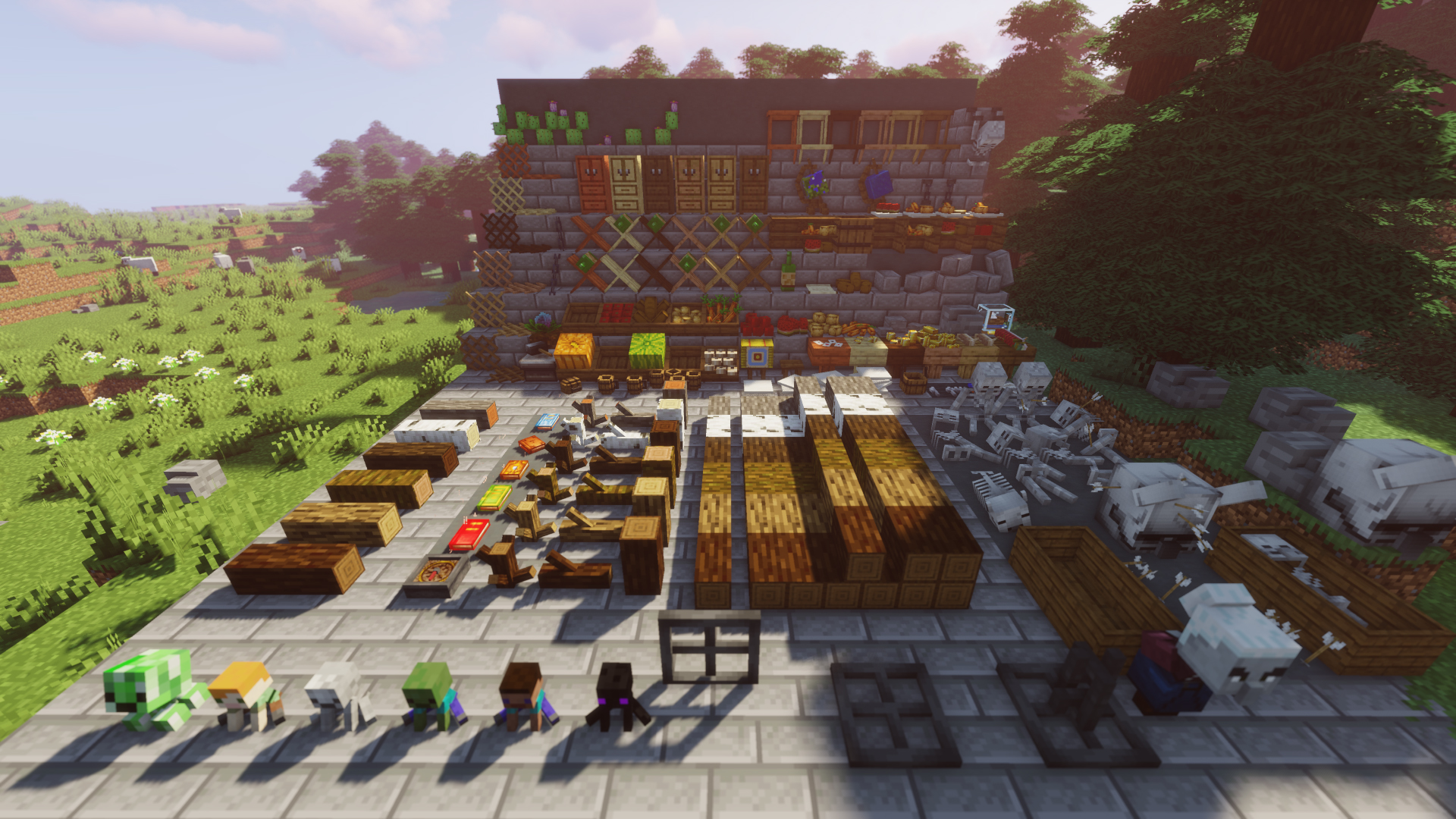 KNOWN ISSUES:
Sack:
When you go on Creative Mode and take any block or item from the Creative menu, all the items in the sack disappear.
If you leave the sack somewhere else in a chest for example, this bug does not happen.
✔ Make the mushroom islands more interesting by adding more vegetation
⭕ Add more recipes for the cooking pot
⭕ Factions (at least 4)
⭕ Thrones (At least 4)
⭕ Hostile/Pasive Mobs
⭕ NPC's that actually works...
❌ Uses for grimoires