This mod make the forest more beautiful than before!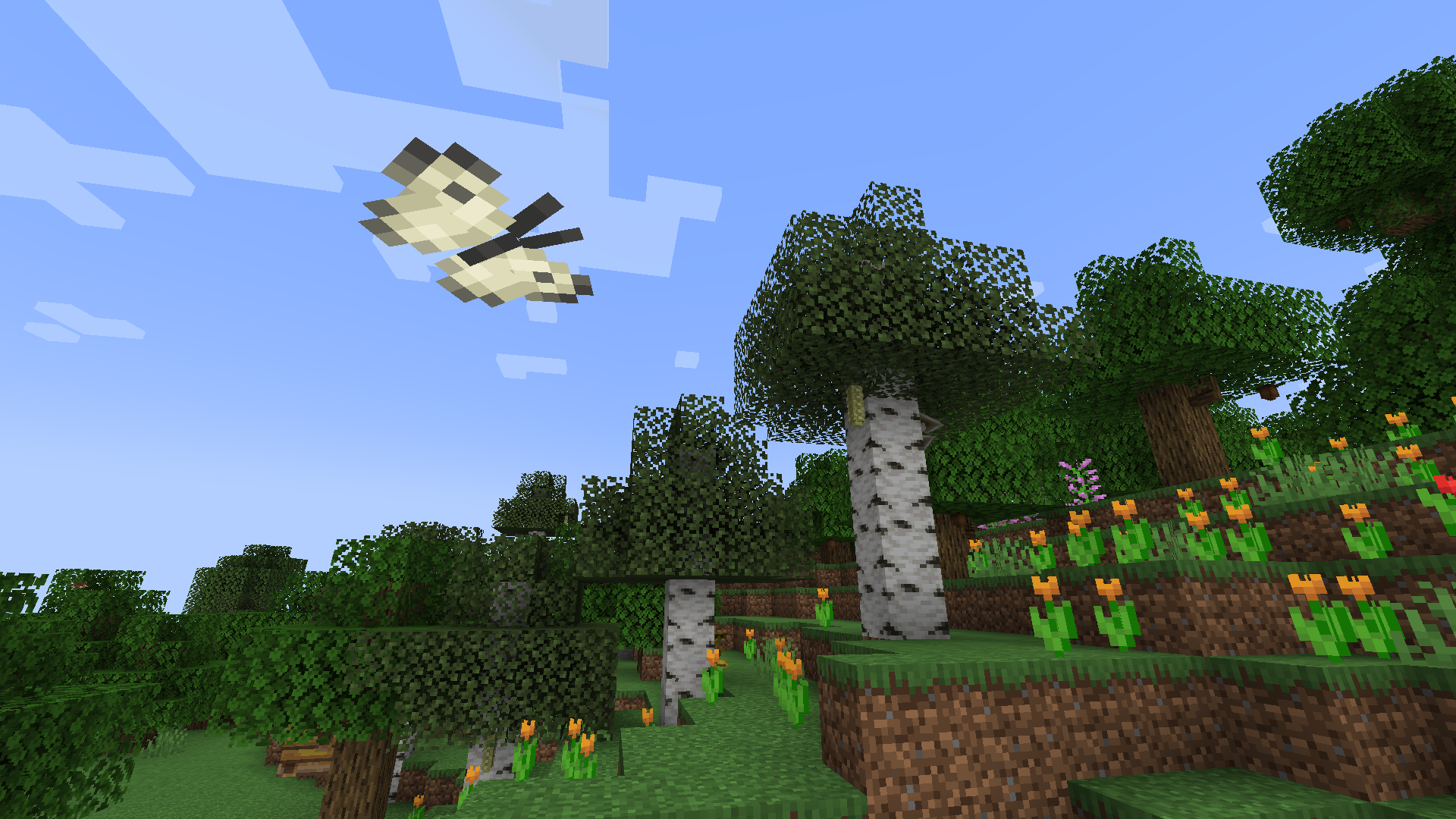 Update Log
V.1.0.2 Update : Bug fix
V.1.0.3 Update : Bug fix , decrease branches and fungus spawn rate , add Acorn / Pine Cones and Catkins , delete shelf fungus and add bracket Fungus , add fallen stick on the ground , change some model , and more..
V.1.0.4 Update : Bug fix , increase catkins spawn rates.
V.1.0.5 Update : Add Little Sparrow & Small Snails.
V.1.0.6 Update : Add 4 Little Birds (Sparrow , Robin , Red breasted , swallow) , Add Cactus Flower , All Item in this mod has LOGO now.
V.1.0.7 Update : Mushroom spawnrate was decrease now , Cactus flower has better model , add 1 new bird "Marsh tit".
V.1.0.8 Update : Mushrooms , Branches are flammable. Mushrooms are only spawn on the wood log (Bug fix).
V.1.0.9 Update : 2 birds are deleted (Swallow , Red breasted) , Add 3 Butterflies (Morpho , Yellow & White), All birds are in only one spawn egg (Birds), Bugfix.
Mod for 1.18.2+
Forge version only
Comment for some new ideas
https://www.patreon.com/praizazdd7724?fan_landing=true