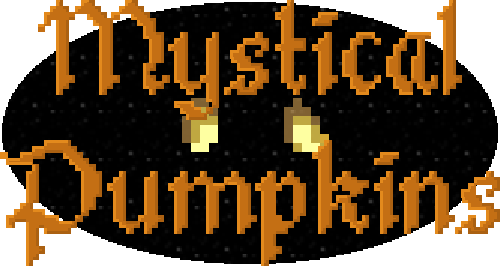 Isn't it strange, how pumpkins seemingly have the power to bring things to life? What other magical abilities might they hold, behind those uneven faces?
This mod answers that question.
Mystical Pumpkins adds a collection of pumpkins that can grant the player effects, as well as summon creatures to defend your base(coming soon).
To get started, you'll need a Pumpkin Infuser and some Pumpkin Essence, the latter of which drops from a new farmable mob called a Dragourd. Careful though, they aren't friendly!
After getting set up, simply add a pumpkin, essence, and a special ingredient into the infuser to create a pumpkin!
There are also tales of an ancient mage who perfected the art of pumpkin magic, it may be possible to summon him with the right pumpkin...

Interested in hosting a server? Click the image above and use code BLUE during checkout for 25% off your first month with BisectHosting.
Requires GeckoLib 3.0