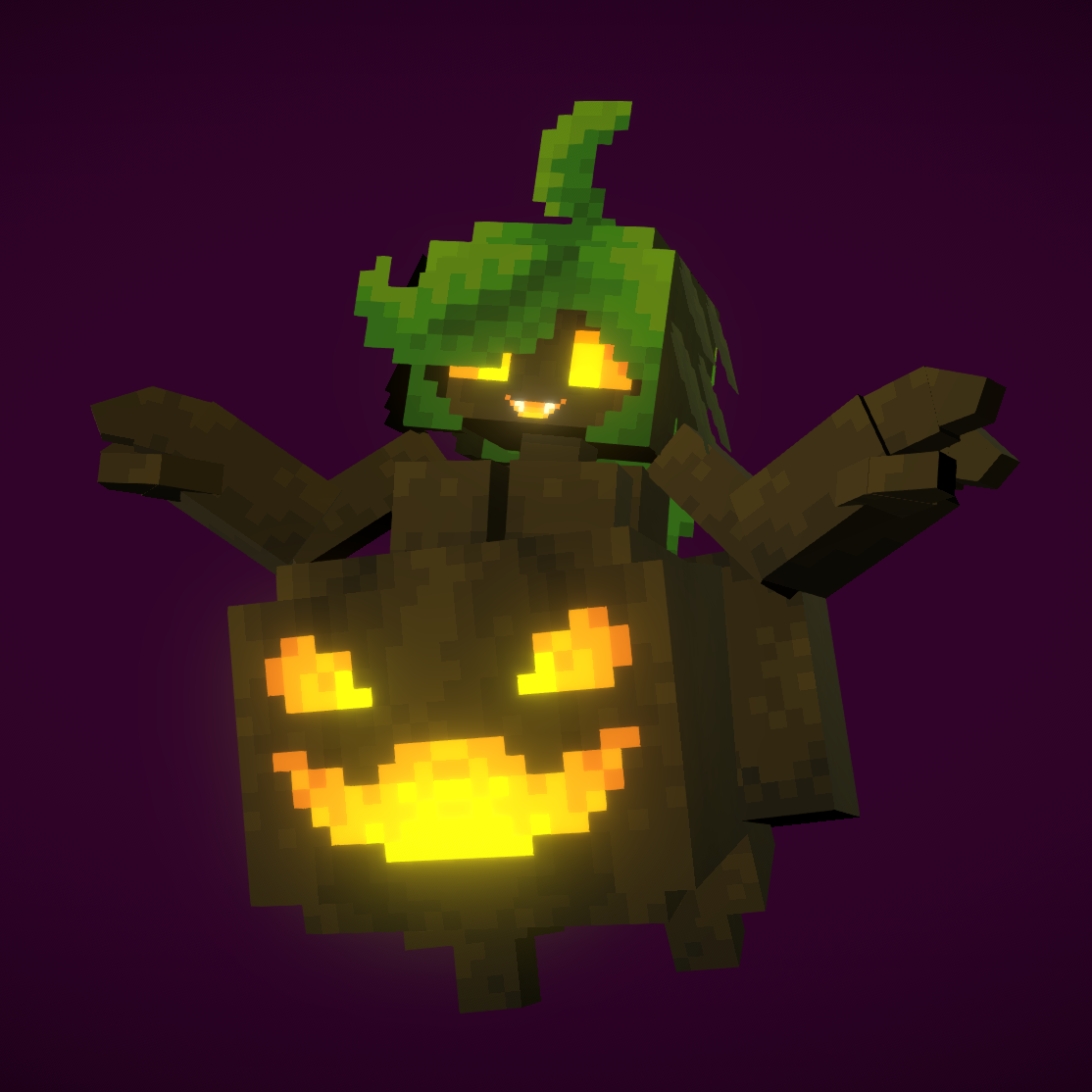 Monsters&Girls
If you'd like to, join the discord server:
Download additional Chubby Tummies resource pack (1.18.2+):
https://irritator-fan.itch.io/monstersgirls-chubby-tummies

Download additional Cottagecore Edition resource pack (1.18.2+):

https://irritator-fan.itch.io/monstersgirls-cottagecore-version

Newest 1.18 and 1.19 versions require Geckolib!


Note: in update 1.3.3.0 all monster girls can now be set to stay or follow by right clicking on them while sneaking


Monsters & Girls is a pretty simple mod that adds some cute mobs.

-Currently mod adds 12 mushroom girl variants (2 out of them are rare variants of warped and crimson ones)

Overworld:





Nether:






End:






-There are two new Nether fungi: Soul Wanderer and Molten Fungus

-One Ender mushroom: Ender Puffball

-They also provide new wood types

-One Overworld mushroom: Ink cap

-Mushroom Gals can rarely spawn big mushrooms which can be used either as a decoration or turned into hats on crafting table

(1.16.5) By right-clicking a mushroom gal with a jar in main hand, you can catch her and place as a decoration in your house.
Right-clicking the jar will turn it back into an item, while punching it, will release the monster girl

Note: Ink Cap can not be caught in a jar

In 1.18.2, Jars were replaced with beds.

-If you can't find the mushroom gal you want, you can craft Genesis Powder, using a Warped Fungus, Bonemeal and a Golden Apple.
Right-click on a fungus while holding it, to turn it into a mushroom gal



Mandragora
Spawns in forests, flower forests and meadows. if you find a mandrake plant on ground, use bonemeal to summon the mob.
They can bless you with various effects if you feed them. If you tame them, feed them:
-cookies for regeneration
-Bone meal for strenght
-Clay for luck
-Water for health boost
Don't hit them though because their scream will give you a lot of negative effects


Fruity Mandragora
-Can be found in structures generating on top of Lush Caves and in Flower Forest
-tamed with Glow Berries
-Can plant Glow Berry Bushes on any solid block if light level equals zero
-They can bless you withmany effects. If you tame them, feed them:
•glow berries for regeneration night vision 👁️
•Bone meal for strenght 💪
•Clay for luck 🍀
•water bucket for haste ⛏️
-Hitting one causes them to scream and give you tons of negative effects.



Wisps

-Can be found in Dark Forest, Dark Forest Hills and Swamp
-Will follow you if you have a Golden Nugget/Ingot/Block in hand
-Blue drops Diamond, Green drops Emerald, Yellow drops Gold when killed
-Wisps can insta-kill Vexes and deal additional damage to undead mobs.


Spook

-(Update 1.3.1) Can spawn when breaking Urns without silk touch.
-Rare pink variant can also spawn, this one can be tamed with melon, sweet berries or spectral cake. (designed by CalamityCentral)
-Tamed with Spectral Cakes
-Follows you with Soul Lantern in hand
-Wild ones are HOSTILE
-Makes attacked mobs levitate when tamed
Blue Slime girl

-can be found in tower structure, generating in dark forests
-tamed with slimeballs
-can swallow every mob that is not bigger and wider than 2 blocks
-swallowing a mob gives her temporary regeneration, instant healing and absorbtion effects



Gourdragora
-Can be found in Plains and Sunflower Plains
-Inflicts slowness, poison, nausea and weakness on enemies when damaged.
-tamed with cake and bonemeal
-when health drops to 3 or less, receives regeneration
-comes in 3 sizes
-bigger ones are rarer
Jack'o Gourdragora
-Can be found in Dark Forest, only during October
-Inflicts slowness, poison, nausea and weakness on enemies when damaged.
-sets enemies on fire
-tamed with cake and candies
-when health drops to 3 or less, receives regeneration
-comes in 3 sizes
-bigger ones are rarer


Special Thanks:
-Some mobs' animations were added thanks to Nerdy's GeckoLib Plugin
-Taiwanese translation by 三尾木木犬
-Oficial Fabric port by MSymbios can be downloaded here:
https://legacy.curseforge.com/minecraft/mc-mods/monsters-girls

Featured in: