Deeper in the Caves - Warden Mod
Mods
1,422,927 Downloads
Last Updated: May 21, 2021
Game Version: 1.16.5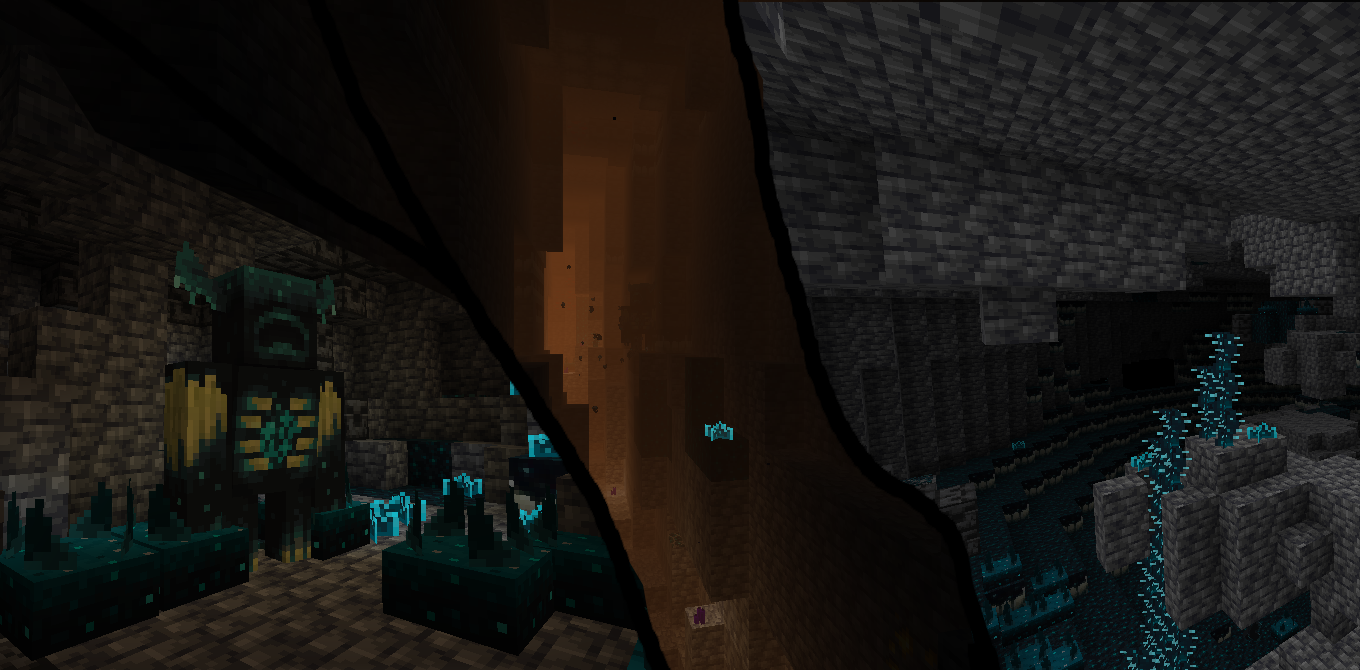 🥳🥳🥳Thanks for the 1MILLION Downloads🥳🥳🥳
update coming

This mod is Adds Wardens,with all Detect Mechanics (Except Detecting Eggs and Snowballs,etc) Another Deep Dark Mob,Deep Dark Biome with all Blocks, Ambient,and Music,And another SystemZee() Related Features in Deep Dark.

Wardens can be Found into Deep Dark Caves,and are Really Strong,drops currently only Sculk-Related Items

To Go to Deep Dark is Only Mine Down until you found Deep Dark Holes in Bedrock,Mine them to Go to Deep Dark
Planned for the Future
Active Sculk Sensor Texture LOL
Better Deep Dark Cave Generation
FAQ
Warden and Sculk Sensor detects?
Only Not Detects Projectiles (Egg,Snowball,arrow,etc)
New mobs and Structures?
yes ,i planning add more Things to the Deep Dark
Default Portals Still Work?
The Portals continue Work,these mod not disables them.
Backport to Early Versions?
No,for 1.12 and 1.14,I ONLY PORTED TO 1.15 TO USE WITH ANOTHER WARDEN MODS
Fabric Pls?
I Will NOT Make For Fabric,if you comments This i will not like you lol

Modpacks that Have These Mod
IF YOU SEE THESE MOD IN ANY ANOTHER SITE THAT IS NOT PLANET MINECRAFT OR CURSEFORGE, REPORT