LightSaberX - By ShaliAli - VERSION 1.0.3 -
(FOR MINECRAFT 1.8.9)
LightSaberX is a simple mod that adds a few extra items in-game. The lightSabers are strong and powerful and create a pretty tough fight. You can use them to kill animals and mobs as well as players on a modded server! The lightsabers are all custom made, as well as the textures.
Installation
Download and install Forge 1.8.9.
Download LightSabersX.
Press Win+R and type in %appdata%, locate the .minecraft folder then the mods folder.
Drop the jar file into this folder.
CRAFTING RECIPES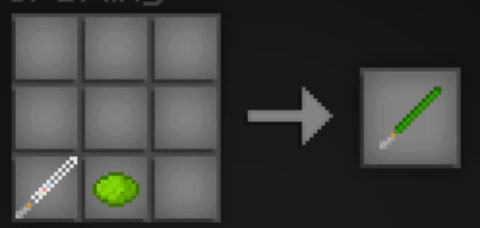 I am open to suggestions and constructive criticism. Please comment below.