⚠️ It's for Forge [CLICK HERE FOR FABRIC]
This mod is a library mod, contains shared code for my mods Minecraft Forge.

In version 2.0.0 :
🎯 We added fake gold, diamond, emerald, iron, netherite blocks, they will be used in different projects, each fake block has a loot table that does not destroy the progress of minecraft vanilla.
🎯 We have also added beacon that are not modifiable by the player and that apply an effect that prevents the destruction of blocks within the beacon activation radius. The beacon is not affected by the effect, so a player can destroy it and then destroy the area it was protecting. These new beacons will be mainly used in my future dungeons to make the adventure more difficult.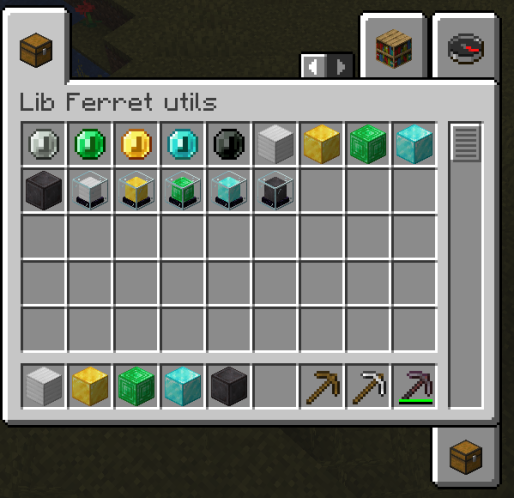 🎯 We have added "coins", they will be used in our mods, and in other people's modpacks, why not yours.

Iron coin

Gold coin
Emerald coin
Diamond coin

Netherite coin
There is a recipe for each coin to exchange them for vanilla items but none for creating the coins. If you use them in your modpack, you have to create the recipes.
---
Your support on Patreon helps us continue to improve our project. Every donation, no matter how small, makes a difference and is greatly appreciated. Thank you for considering becoming a patron!
---
We apologize that the comment section is currently disabled on this page. I'm unable to keep track of all the separate pages on each mod. However, we would still love to hear from you and answer any suggestions, issues, idea you may have! To get in touch with us, please visit our GitHub page.