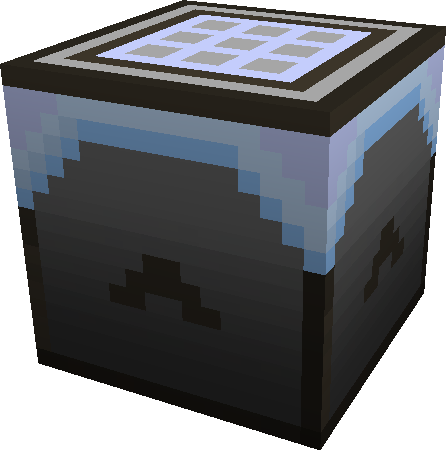 Intelligent Energistics
Important:
I am trimming down the time on IntelliE to work on AppliedEnergistics2, I am one of the MainDevs of AE2 now, so bear with my selfishness!
Intelligent Energistics
Intelligent Energistics (IntelliE, IE) is an addon for Applied Energistics 2 (AE2) made by AlgorithmX2. It is split into 3 child mods which add specific utilities to AE2.
you can disable any of the child via config mods which wont get loaded into the game
Applied Aerodynamics (WIP)
Applied Aerodynamics (AppAero, Aero) is a child mod of IE. It is adding a WIP armor with several feature to AE2. Already implemented is the Disassembler. A combination of mining tool and AE wrench with the ability to instant mine while flying and precision mining to mine only single blocks at once.
Aero Suite
Is a set of armor which is chargeable in the ME Charger. Every part has unique traits to help you building large bases
SkyDiver (Head)
Upgradeable air supply (under water breathing)
Armor
ChestNut (Body)
Creative like flying, enables you to stop immediately without the fade movement
Hold shift + space at same time to stop flying but still use shift + right-click features
Armor
Work in progress:
Armor: protection, energy provider, linker to security station
FreeRunner (Legs)
Faster basic movement speed
HorseShoes (Feet)
Increases step-height when sprinting
Disassembler
Is a mining tool with following abilities:
Can instant mine any breakable block
Has precision mode on right click with item collector
Limitation of precision mode based on mouse state
Can wrench AE parts with shift right click
Item collection on left click
Chargeable in ME Charger
Config options
Energy usage
Recipe
Upgradeable tool

energy
mining speed
mining level
damage
charge speed
energy cost
Only on request:
Modification Workbench
This is a simple workbench to modify the armor and tools:
Dissembler + Energy cells = more energy capacity
Dissembler + Storage Cells = increased mining speed
Dissembler + Logic Processor = increased mining level
Dissembler + Engineering Processor= increased damage vs entities
Dissembler + Calculation Processor= decreased energy usage cost
Dissembler + Acceleration Card = increased charge speed
Use NEI to see all their effects in detail.
Applied Agricultures (N/A)
Applied Agricultures (AppAgri, Agri) is a child mod of IE. It will add some kind of automatic farming to AE2.
Applied Intelligences (N/A)
Applied Intelligences (AppInt, AI) is a child mod of IE. It will add automatic crafting logic to AE2 when rv1 is released.