Extra Colours adds in a variety of new blocks to work and build with.
All these new blocks can be crafted and tend to be different colours of original blocks such as new colours of wool and different types of wood.
This mod has been made to increase the amount of creativity that can be had in Minecraft with new colours and combinations to make your builds look even better than before.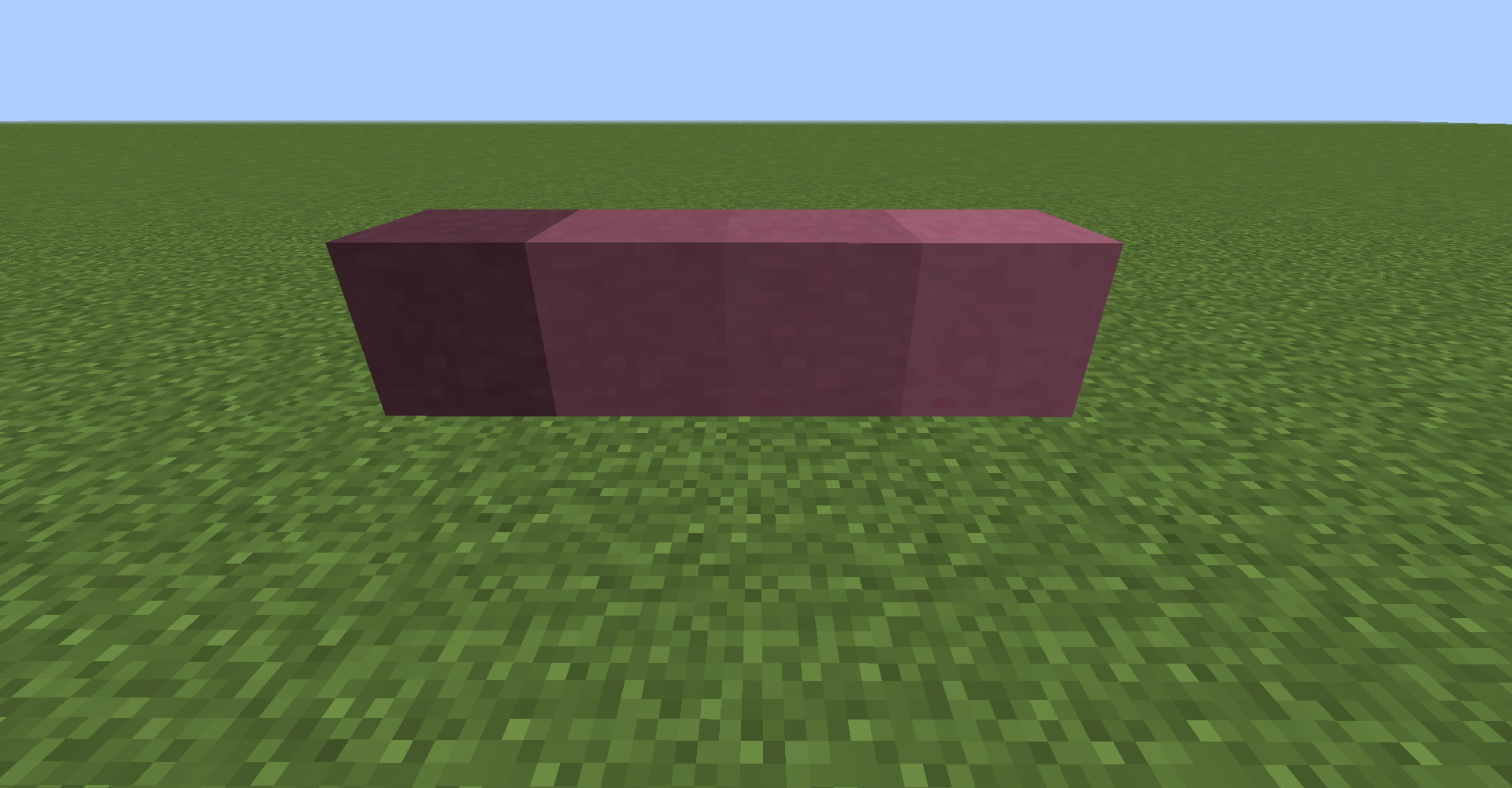 (An example of some variants of purple terracotta)
All the recipes can be found on my website.
We have a Discord! Join the Discord and get one day early access to the mods before they release on Curse Forge be that new releases or updates!
Join the Discord
Totally optional, but if you wish to support me, hit the Donate (PayPal) button on the page or go to my Patreon to donate there and get special benefits - https://www.patreon.com/ExtraMods?fan_landing=true
If you have any suggestions please leave them in the comments below or fill out this form - https://docs.google.com/forms/d/e/1FAIpQLScoKYL_A6Nf477ytcwWDgq4p5NPdaxP75nQwGZIoB5rPbUQEg/viewform?usp=sf_link
If you find any bugs or issues, please put them in the comments below or fill out this form - https://docs.google.com/forms/d/e/1FAIpQLSfnbZH7hPxepaFiVghS8fQA2P2xZxC1LAqcgUqBi2ovOyKusw/viewform?usp=sf_link
More Mods Made By Me -
Extra Craft - The mod aims to make the player experience much better by adding crafting recipes that are fair, balanced and make sense.
This mod allows for additional crafting recipes to the items and blocks we all know and love. In some cases, it makes the game easier, but it also adds more sense to the game. The recipes are thought out and fair and have been put in place only if they make sense to.
(https://www.curseforge.com/minecraft/mc-mods/extra-craft)
Extra Music - This mod adds different sounds into Minecraft. It may add new Music Discs for you to listen to while making your favourite pumpkin pie or it may replace or add to original sounds that already feature in the game. This mod doesn't add anything practical, but what it does add are some fine tunes for you to sit back and listen to while you fish or bake bread.