Need Minecraft server hosting?
Look no further than Bisect Hosting.

Server hosting that is reliable and easy and also allows mod support.
I use my server for playing with friends and for testing mods I create
Bisect Hosting has a great support team to help you if you cannot figure out how to set up the server.
I highly recommend getting a server with Bisect Hosting, and if you do you can get
Try out Bisect Hosting now and use code EXLINE to get 25% off.
Click the banner or here to go to Bisect Hosting.

Sushi Mod

This mod adds sushi, sashimis and other food items!

Rice seeds are found in grass and need to be cooked before using in sushi.
Cucumber seeds are found in tall grass, cucumbers are key to tasty sushi rolls.
Squid will now drop a raw meat; raw calamari, which can be cooked or eaten raw.
Downloads

Forge Versions - 1.18.2, 1.18, 1.17.1, 1.16.5

Fabric Versions - 1.18.2, 1.18.1, 1.17.1
Food Nutrition and Saturation Values

<<< open spoiler on left to see values
Food - Nutrition - Saturation
Rice, Cucumber, Nori - 1 - 0.1F
Rice Ball - 4 - 0.4F
Cucumber Roll - 5 - 0.5F
Mushroom Roll - 6 - 0.6F
Raw Calamari - 2 - 0.1F
Cooked Calamari - 4 - 0.2F
Sashimis - 6 - 0.6F
Fish Rolls - 8 - 0.8F
Pufferfish Roll - 10 - 1.0F
Rainbow Roll - 12 - 1.2F
Rice Crops
Find rice seeds in grass to begin growing your own.
Cook the rice seed to eat it.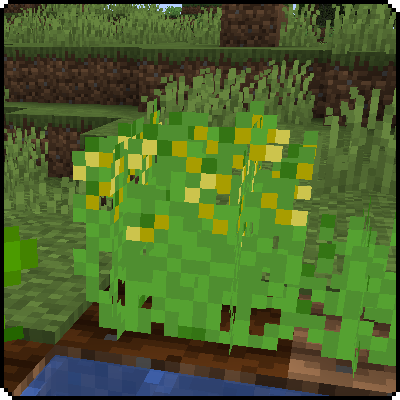 Cucumber Crops
Find cucumber seeds in tall grass.

Get more seeds from cucumbers.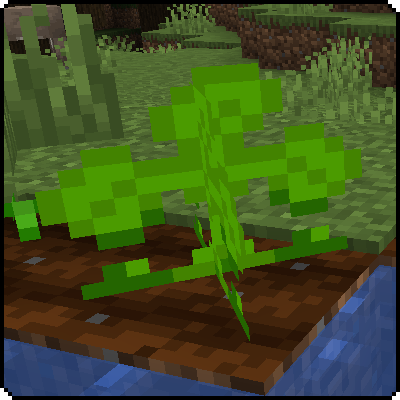 Calamari

Squid will now drop raw calamari.

Cook or use raw calamari in sushi recipes.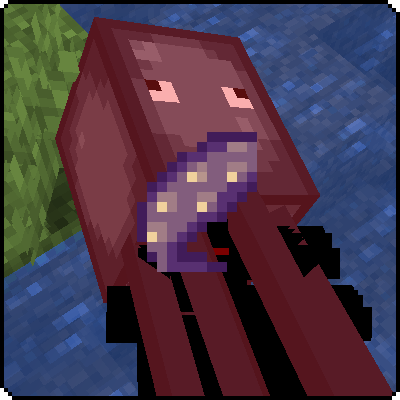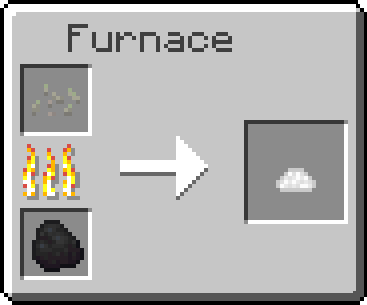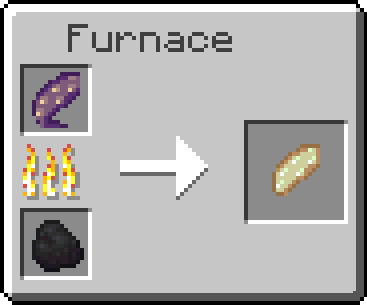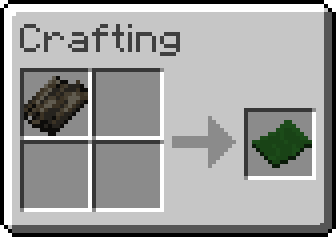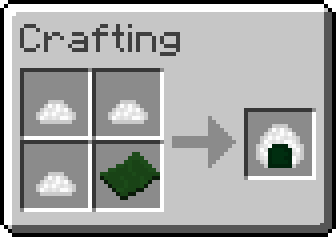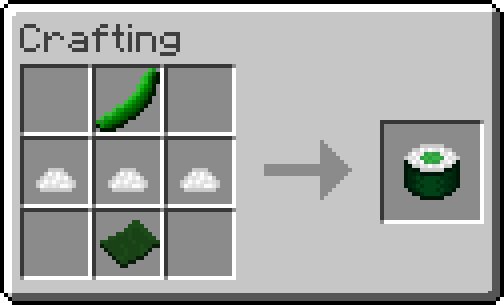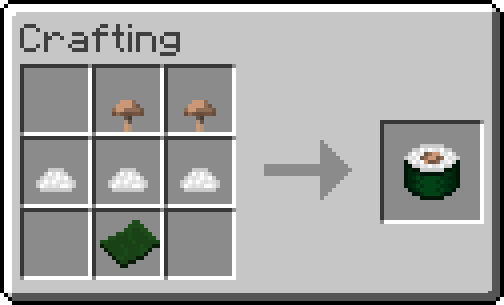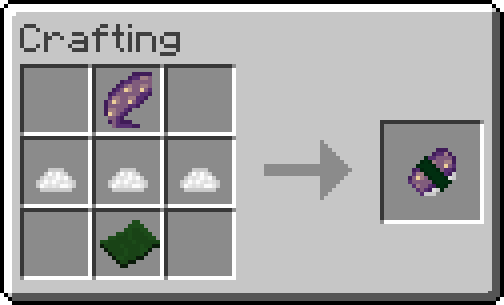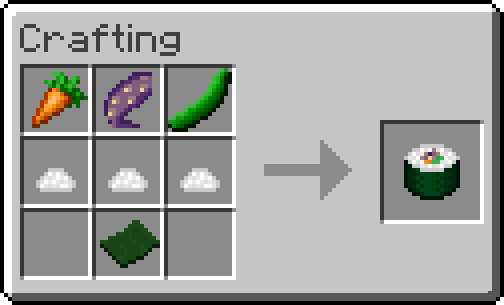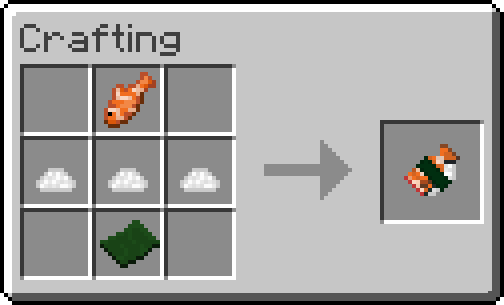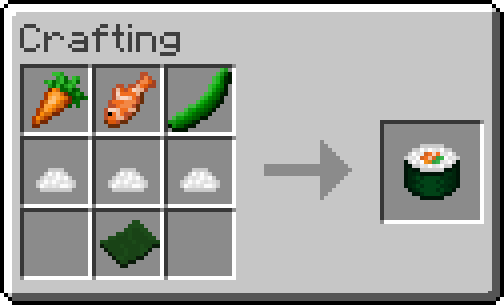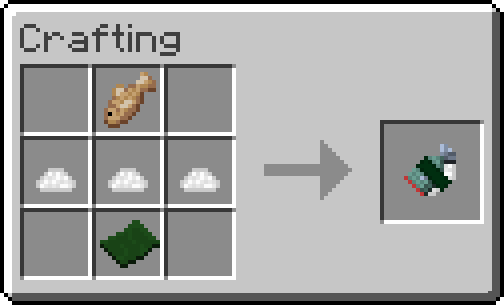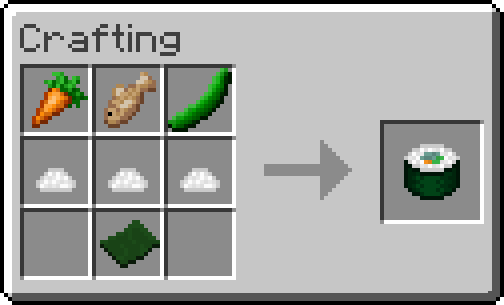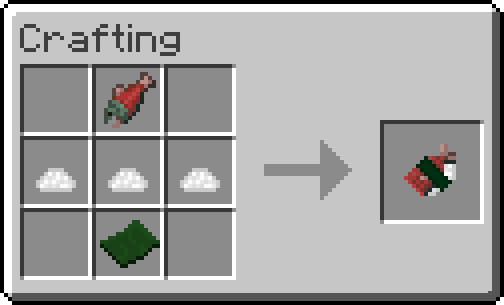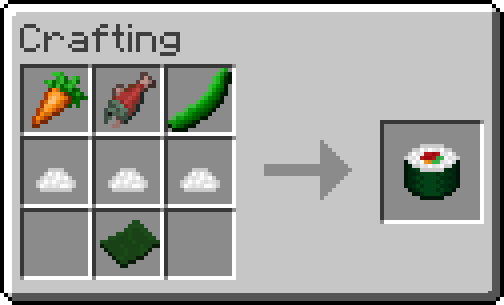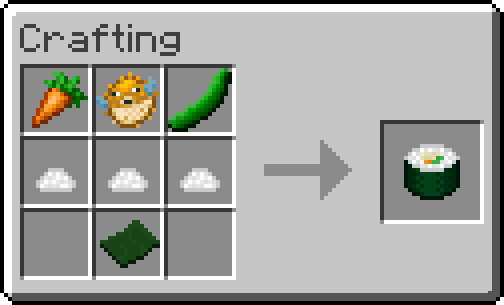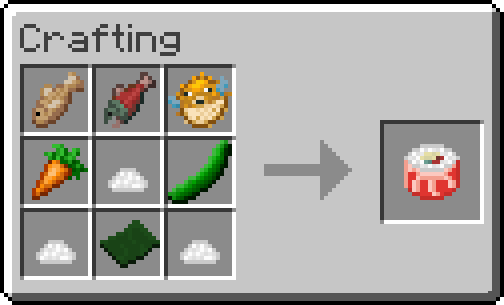 Thank You
Shelbikk - for Russian translation files