Need Minecraft server hosting?
Look no further than Bisect Hosting.

Server hosting that is reliable and easy and also allows mod support.
I use my server for playing with friends and for testing mods I create
Bisect Hosting has a great support team to help you if you cannot figure out how to set up the server.
I highly recommend getting a server with Bisect Hosting, and if you do you can get
Try out Bisect Hosting now and use code EXLINE to get 25% off.
Click the banner or here to go to Bisect Hosting.

Sandwich Mod

This mod adds many sandwiches.
Cut bread into slices then put something between those slices!
Cooked meats make good sandwich.
Two new crops added as well; peanuts and grapes.
So you can make a peanut butter jelly!
Downloads

Forge Versions - 1.18.2, 1.18.1, 1.17.1, 1.16.5

Fabric Versions - 1.18.2, 1.18.1, 1.17.1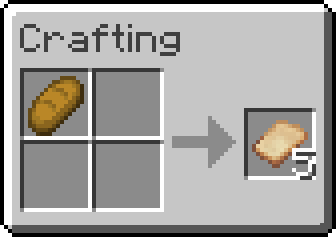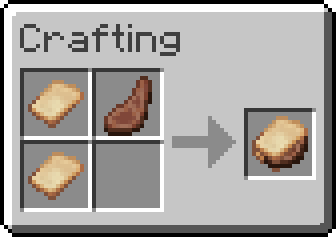 Food Nutrition and Saturation Values

<<< open spoiler on left to see values
Food - Nutrition - Saturation
Bread Slice, Grapes, Peanut - 1 - 0.1F
Grape Jelly - 2 - 0.2F
Peanut Butter, Fried Egg - 3 - 0.3F
Egg Sandwich - 6 - 0.5F
Fish, Salmon, Rabbit Sandwiches - 7 - 0.6F
Chicken, PB&J Sandwiches - 8 - 0.7F
Mutton - 8 - 0.9F
Steak, Pork Sandwiches - 10 - 0.9F
Peanut Crops
Find peanut seeds in grass blocks to start your peanut farm.

Get more seeds from peanuts or make peanut butter!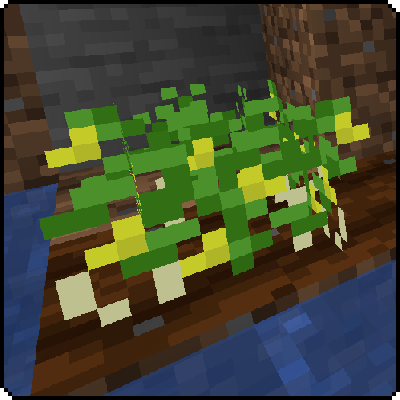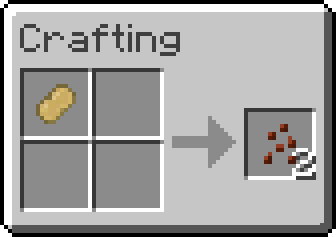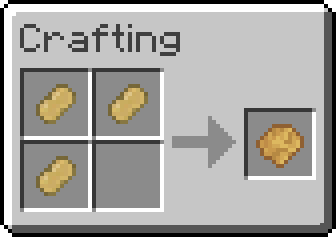 Grape Crops
Find grape seeds in vines. They are a rare drop.
Get more seeds from grapes or add sugar to make jelly!