ℹ️

About
This mod tries to make dyes a bit more attractive by adding
dyed sticks
,
cobblestone

,

andesite

,

polished andesite

and

leaves
. With dyed sticks you can then craft all the
tools
(pickaxe, axe, ...) with

dyed handles
. They act the same way as normal tools. I am planning on adding more dyed things e.g. dyed wood or dirt in the near future... (I just cant seem to get the dyed furnaces working...). With most dyed blocks you can craft
dyed stairs
(just like normal stairs but with dyed blocks instead of normal blocks) and
dyed slabs
.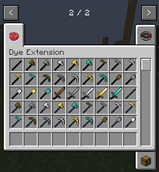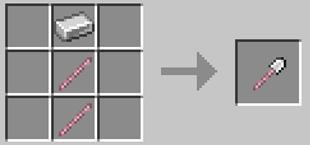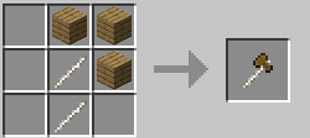 This mod supports ALL vanilla dye types (in summary it adds over 400 new items/blocks/tools) and only looks kinda good with vanilla tool / stick textures. You can, of course, also play it with an other texture pack. It's just that the textures are based on vanilla textures.

📕 Features

dyed sticks
tools with dyed handles
dyed cobblestone
dyed andesite
dyed polished andesite
dyed leaves
stairs and slabs for: dyed cobblestone, dyed stone, dyed andesite and dyed polished andesite
buttons for: dyed stone
---
Supported Mods