'Dustrial Decor is a mod aimed to spice up builds relating to factories, industrial buildings, etc., by adding a variety of new blocks to play around with. Be creative! We're sure you can find uses for them outside of the more darker-themed builds.

So far this mod adds:
Padding Blocks: This fluffy block-set has bouncy properties like beds, reduces fall-damage like hay bales, and is great for decorating! It has a small variant, a door, and a trapdoor. It goes especially well with asylum-like builds, but can also be used in other creative ways.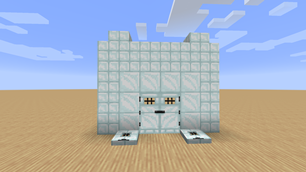 Chain Link Fences: This is a variation of sorts of the iron bars. Made with chains, it goes very nicely with said chains and lanterns. It also goes well with the padded blocks. And, what makes it unique from other fences/bars, is that... it's climbable! But watch out for the barbed variant; it is climbable as well, but very sharp!
Barbed Iron Bars: Iron bars that do damage on impact.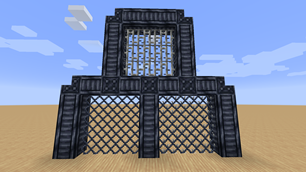 Industrial Iron Blocks: Made with coal and iron, these dark metallic blocks will spice up your factory, with multiple variants.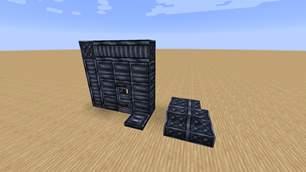 Sheet Metal Blocks: This set of blocks has similar colors to iron bars, and is made using sheet metal, a material crafted with iron bars. It comes with many variants, each of which has a rusty variant as well!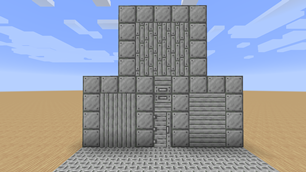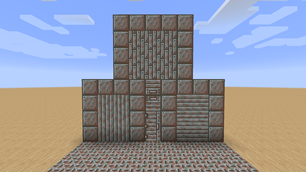 Cinder Blocks: A new set of blocks joins the falling-block family! Cinder blocks are great for decoration, and can be made into polished and brick forms.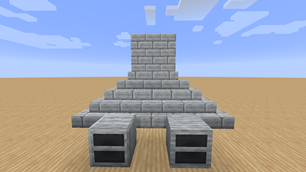 Cardboard Blocks: Cardboard is a new material made from paper, and it can be used to make a set of light brown-colored blocks, including cardboard boxes!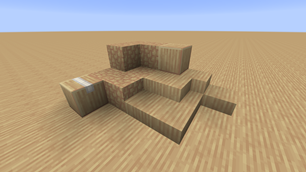 Large Chains and Golden Chains: Coming with an assortment of decorations, large chains (along with a golden variant) can be used for metallic dungeon-like builds!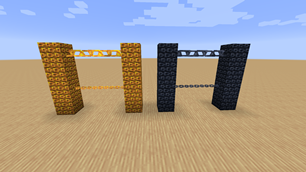 Large Lanterns: Large Lanterns come in three variants of lanterns, and are full-block light sources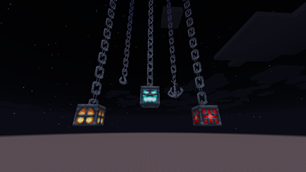 Neon Lights: Coming in 8 colors, Neon Lights are a great way to spice up futuristic builds with a unique light source. Blacklights are also included.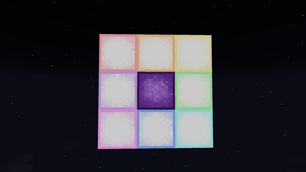 Large Lantern variants for Infernal Expansion's Glowlight fire and Endergetic Expansion's Ender fire are included
Vertical Slabs for all slabs for Quark compatibility