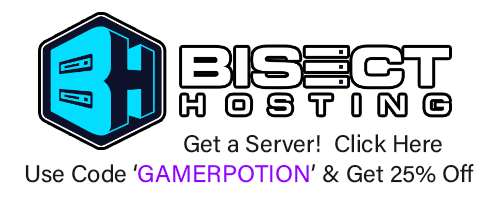 DarkBindings

A simple custom recipe mod for Fabric featuring 100+ quality of life recipes to enhance your vanilla game
Created by the same authors who made DarkRPG | View Changelog
Use this mod alongside DarkQuesting & DarkRTP & DarkLoot & DarkTides & DarkNinja to get a true RPG experience
Use EMI to view your recipes before you craft them in-game

Server side is supported. You can install this on the server and not need to have it installed on the client.


Examples
Some examples of the recipes you will find:-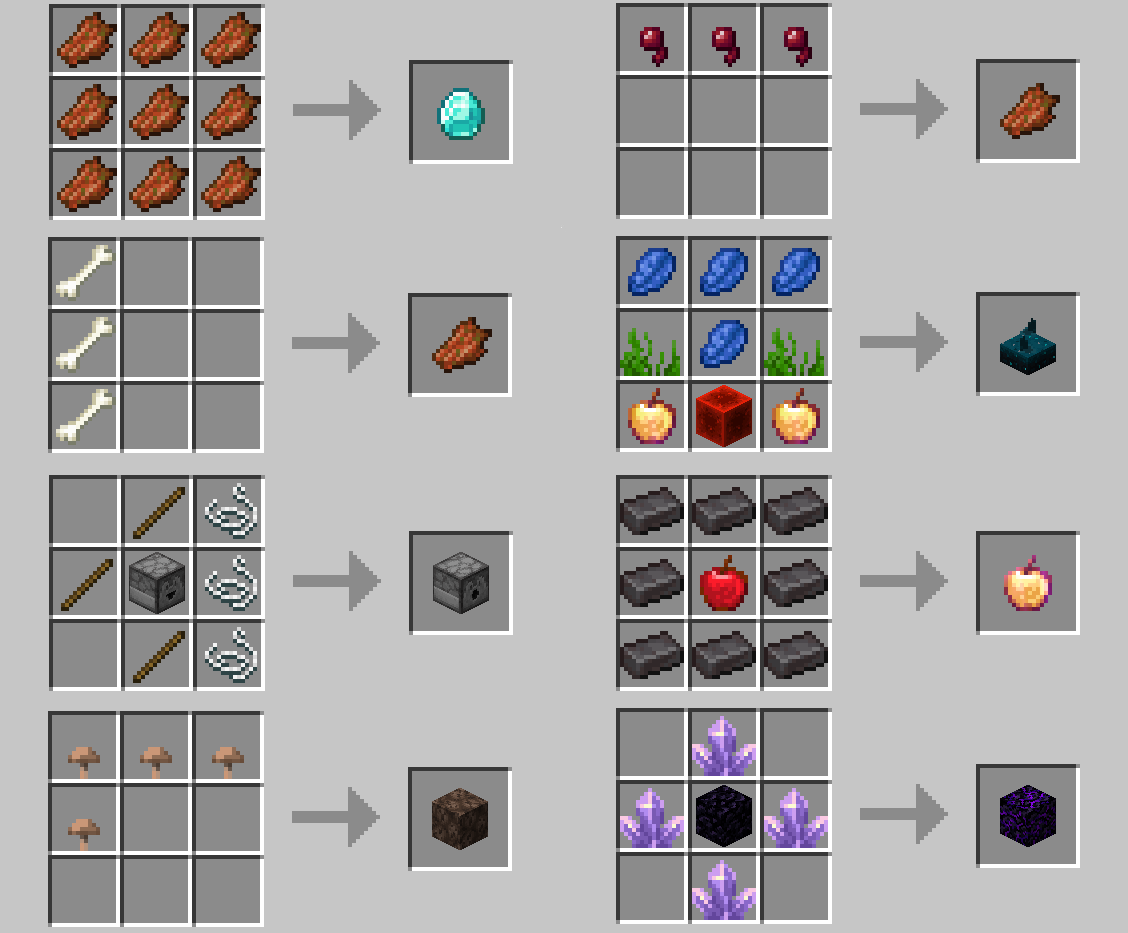 Extra Bonus Recipe: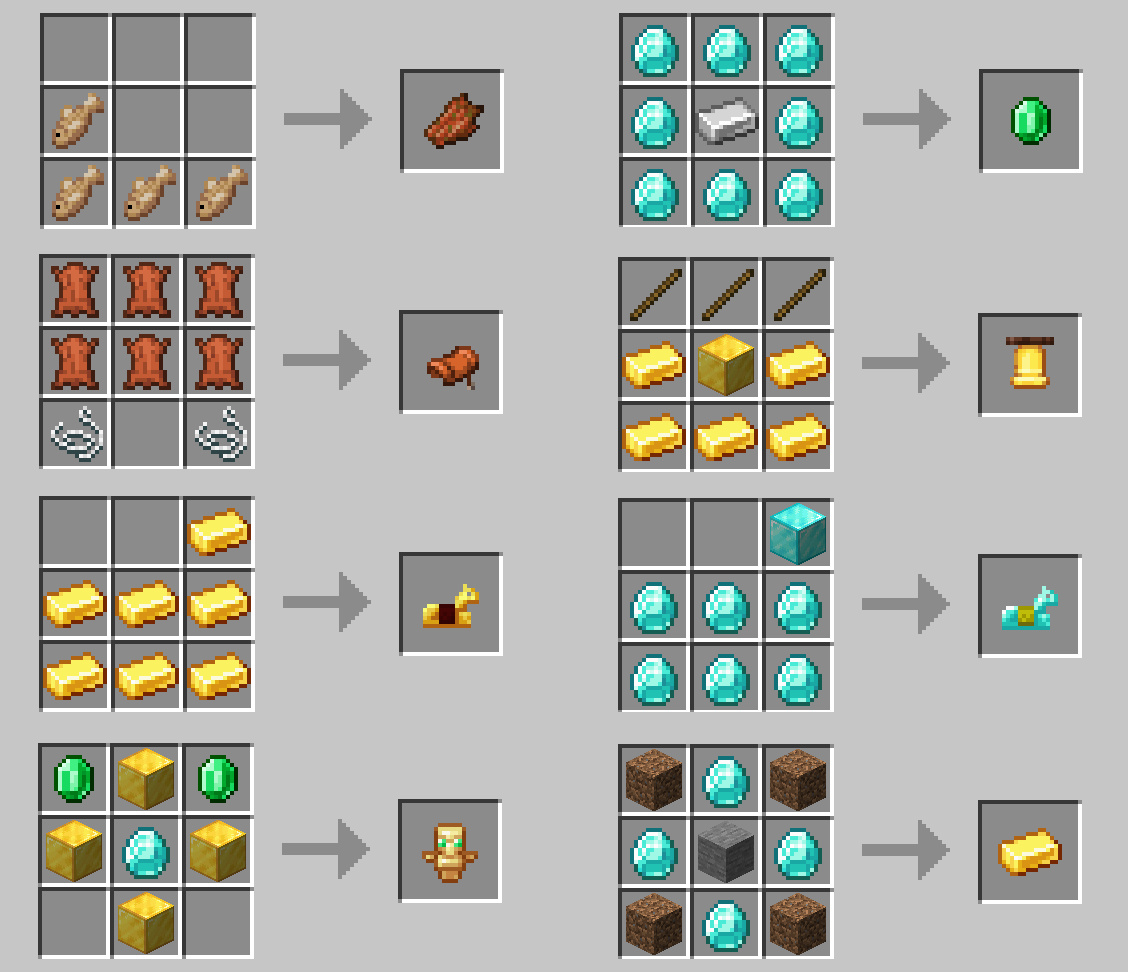 Chainmail Armor Recipe: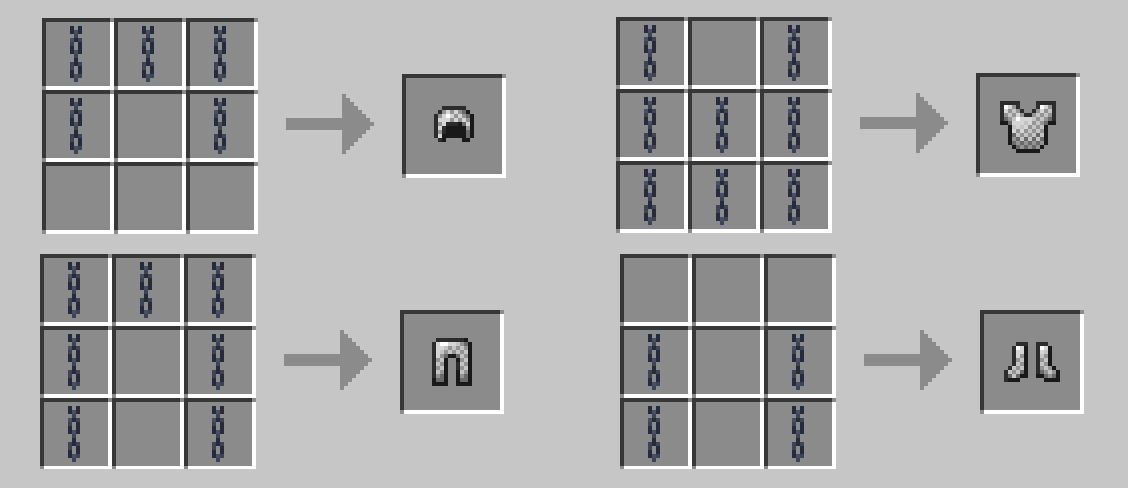 Extra Special Recipe: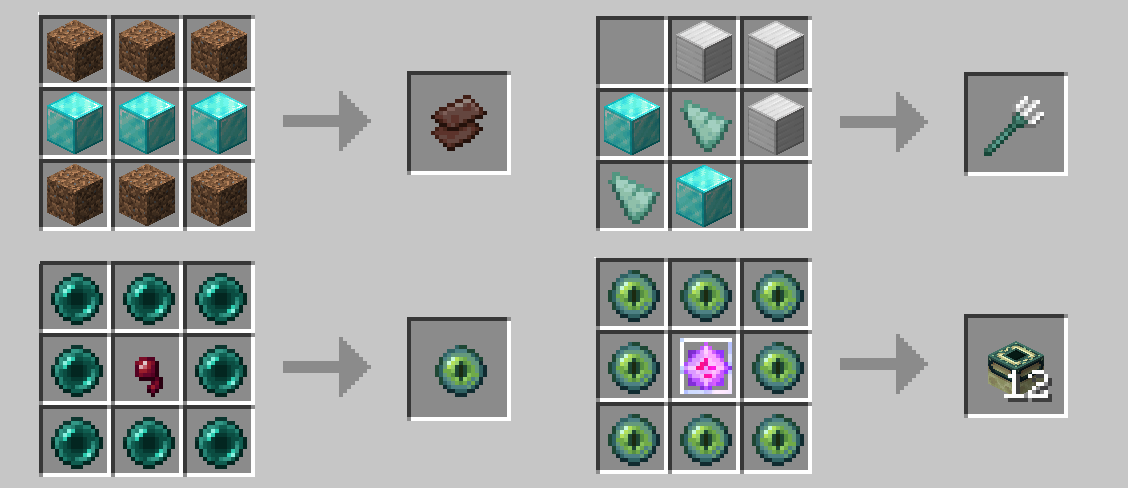 Special Bonus Smelting:
Full Recipe List
ancient_debris

arrow

arrow2

bell

black_dye

black_terracotta

blackstone

blue_ice

blue_terracotta

bone_rotten_flesh

bow1

bow2

brain_coral

brain_coral_block

brown_bed

brown_mushroom

brown_mushroom_block

brown_terracotta

bubble_coral

bubble_coral_block

calcite

chainmail_boots

chainmail_chestplate

chainmail_helmet

chainmail_leggings

chorus_flower

chorus_fruit

coal_ore

cod_rotten_flesh

copper_ingot

copper_ore

crafting_table

crimson_fungus

crimson_roots

crying_obsidian

cyan_terracotta

dead_bush

deepslate_coal_ore

deepslate_copper_ore

deepslate_diamond_ore

deepslate_emerald_ore

deepslate_gold_ore

deepslate_iron_ore

deepslate_lapis_ore

deepslate_redstone_ore

diamond

diamond_horse_armor

diamond_ore

dirt

dispenser_1

dragon_egg

dragon_head

emerald

emerald_ore

empty_terracotta

enchanted_golden_apple

end_portal_frame

end_stone

ender_eye

fire_coral

fire_coral_block

fishing_rod

flint

flint_and_steel

ghast_tear

gilded_blackstone

glow_lichen

gold_ingot

gold_ore

golden_horse_armor

grass_block

gravel1

gravel2

gray_terracotta

green_terracotta

horn_coral

horn_coral_block

iron_horse_armor

iron_ingot

iron_ore

lapis_ore

light_blue_terracotta

light_gray_terracotta

lime_terracotta

magenta_terracotta

mushroom_stem

nether_gold_ore

nether_quartz_ore

nether_wart_block

netherite_ingot

netherite_scrap

obsidian

orange_terracotta

pink_terracotta

pointed_dripstone

pufferfish_rotten_flesh

purple_terracotta

rabbit_hide

red_mushroom

red_mushroom_block

red_terracotta

redstone_ore

saddle

salmon_rotten_flesh

sand

sculk_sensor

smelt_carrot

smelt_diamond_block

smelt_red_sand

smelt_rotten_flesh

soul_sand

soul_soil

spider_eye_rotten_flesh

sponge

spore_blossom

stone_pickaxe

totem_of_undying

trident

tropical_fish_rotten_flesh

tube_coral

tube_coral_block

warped_fungus

warped_roots

warped_wart_block

white_terracotta

yellow_terracotta
Disable Recipes
You can now disable recipes that you don't like via the use of datapacks. Follow the below guide on how to do so.
First you need to build the datapack. More instructions on datapacks can be found here - https://minecraft.fandom.com/wiki/Data_pack
The folder and file structure will be as follows:-
datapack disabler folder
- pack.mcmeta (refer to the wiki link above on what to place inside this file)
- data
--darkbindings
--recipes
--xxx.json (this is the file you will need to create)
Using the Full Recipe List above, all you need to do is create a blank document and rename it to the recipe name from the list and place it inside the 'recipes' folder.
So for example. If you want to disable the Dragon Egg recipe. Create a blank file in your text editor then save it as 'dragon_egg.json'. Place this file inside the recipes folder.
Your final layout should look something like this:-
datapack disabler folder
- pack.mcmeta
- data
--darkbindings
--recipes
--dragon_egg.json (empty file)
You can then either zip up all the contents from inside the datapack disabler folder or copy the datapack disabler folder straight into your World/datapacks folder. Next time you reload your world, the recipe will be disabled.
Permission - Feel free to use in your modpacks but they have to be hosted on CurseForge only and link back to this page.