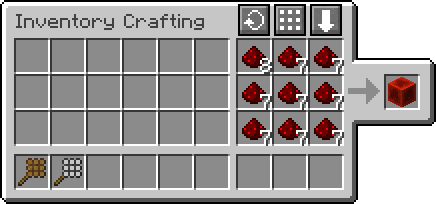 This mod adds an inventory crafting table as seen above, allowing you to craft straight from your inventory slots.
This is useful as you can prepare gathering ingredients and get them all ready and laid out in advance, leading to a 900% speedup compared to normal crafting tables (your experience may vary).
This project is sponsored by Server.pro.

Features
Inventory Crafting Table (aka Factorization's Pocket Crafting Table)
Portable Crafting Table (this one is the same as the 20 other mods that add portable crafting tables)
Compatible with Crafting Tweaks
Compatible with Just Enough Items