This mod adds costumes that you can wear in game. You can get costumes by opening up costume bags, which are dropped by the new living costume mob that is also added by this mod. The living costumes look like the costumes that you can get from the costume bags.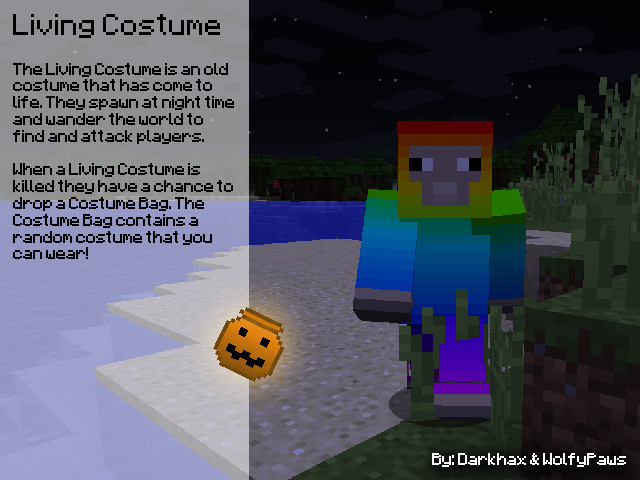 Current Costumes
Rainbow Sheep
Evil Clown
Dead Girl
Crazy Melon
Dead Zombie
Dark Thing
In the future we would like to add more costumes to the mod.
This mod was made for MMD's SpookyJam 2018 event. I made this submission with my younger sister. She was responsible for the design and most of the artwork in this mod.