This mod adds various interactions and integrations between Create and PneumaticCraft: Repressurized.
For now, it adds following content:
Machines:
Rotational Compressor: Use rotational to create pressure!
Compressed Air Engine: Opposite of compressor, use pressurized air to create rotation!
Air Blower: Use pressurized air to create Air Current that processes items twice as fast when under high pressure!
Industrial Air Blower: four times the processing speed! But short distance. Install Meshes to save up space!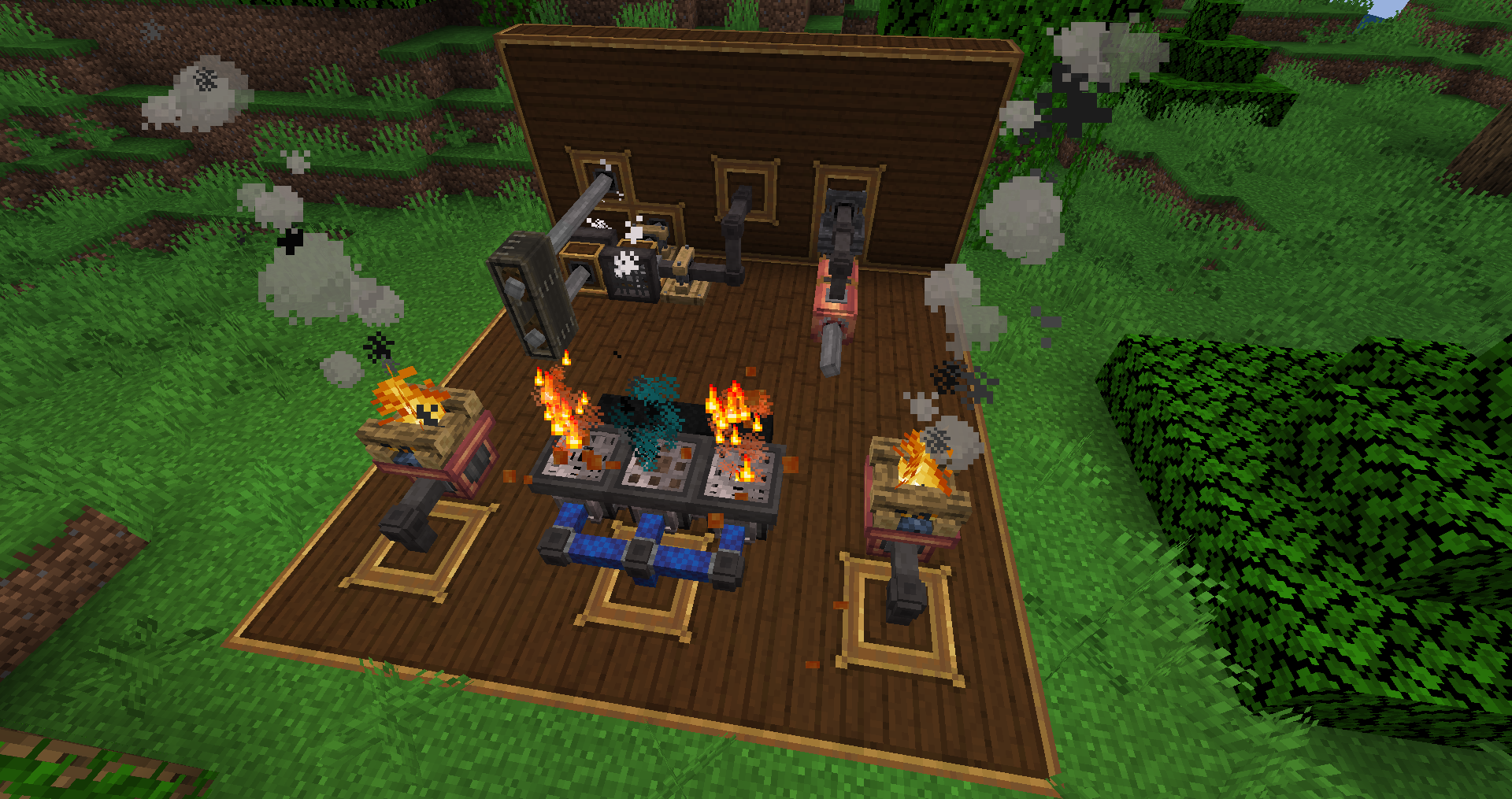 Blocks and Items:
Mechanical Visor Upgrade: When installed in helmet, allows displaying tooltip like Engineer's Goggles can, as well as shows it in Block Tracker Upgrade!
Plastic Brackets: Fancy alternative to wooden and metal ones!
Compressed Iron Casing: crafting ingredient.. and a fancy block!
Features:
Charge Copper Backtank in Charging station!
...Or just use it as compressor instead!
Use air from your Pneumatic Chestplate (requires Charging Upgrade) when firing that Potato Cannon (Or using Extendo Grip)!
Planned content:
Upgraded Potato Cannon that uses pressurized air.
and more, feel free to suggest on the GitHub page or in comments!