The mod Communism: Life and Art can be seen as an unofficially-renewed version of Communism Mod!
At first, the mod has a former name"Soviet Golden Discs"(1.12.2, Unreleased Just uploaded after version 1.0.4!), just to include 6 classical Soviet period songs and The Internationale in Chinese/Russian version.
Suggested by my friend(ID: A_Comrade_from_KCM), I added several types of Soviet daily foods, 6 Soviet period posters, and Soviet flags in 3 different sizes(In the form of painting).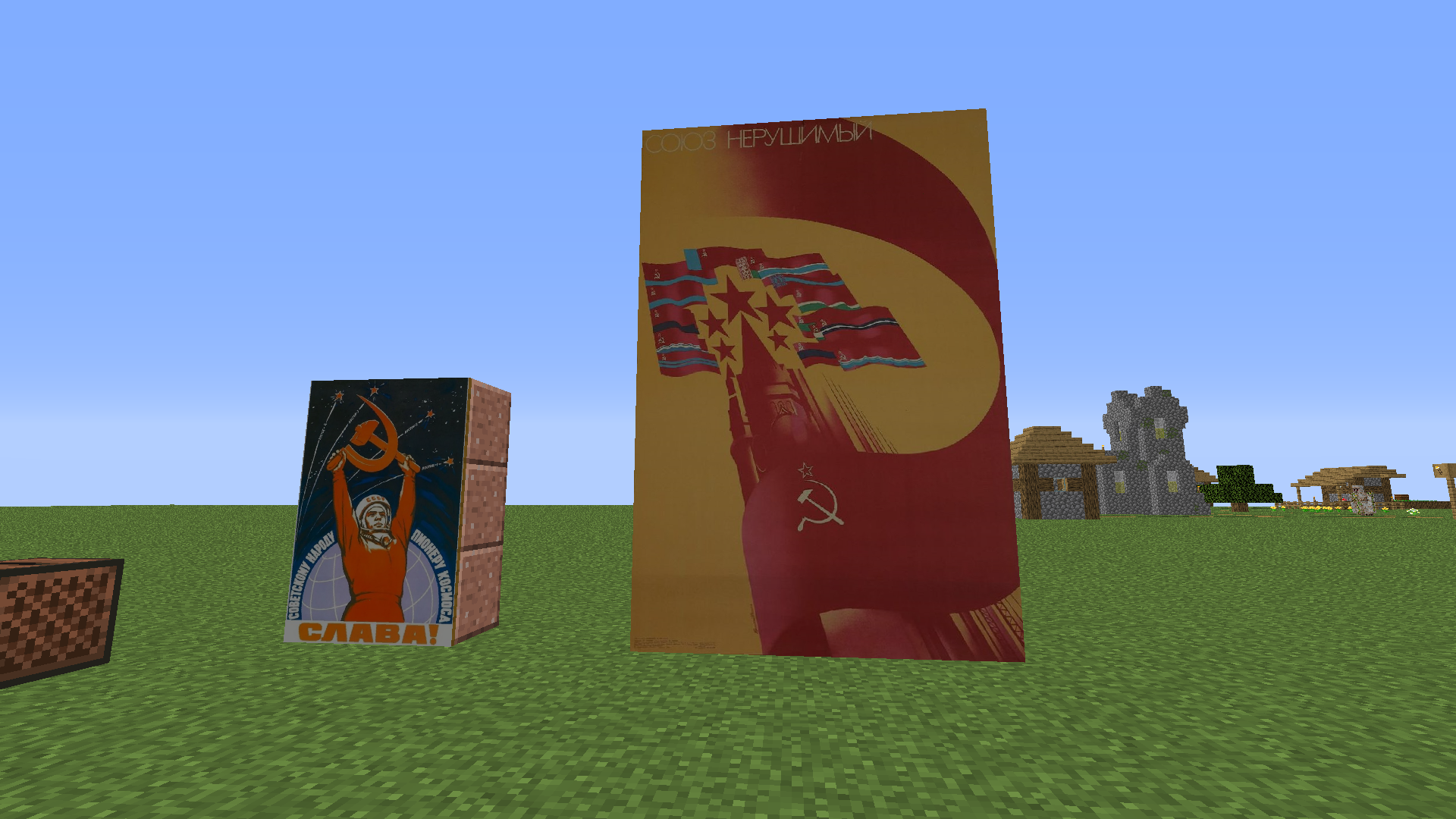 Attention:
The mod is developed via MCreator!
JEI is highly recommended to be installed to check the recipes!
The Russian translation may be not so accurate...If you have a better idea, please submit an issue or send a private message to me!
Wugui.sp has provided the Russian translation! Salute!
Bedrock compatibility in progress! (Just includes a few types of food) (Download: Google Drive)
Forge1.12.2 compatibility in progress!
Update Plans:
More Soviet Songs

(

Selecting...Comment if you have ideas!

)

Soviet Armors(eg: Shapka Winter Hat)

Soviet Structures(If I have free time...lol)

There will be bread and there will also be milk

! Салют вам, товарищ!
Recently Added Features:
Weapons: PPSh-41, Mosin-Nagant (1.0.3); Charging Horn[No damage] (1.0.4); AK-47 (1.0.6);

Armors: Shapka (1.0.3);

Overcoat, army pants, soviet boots (1.1.1);

Structures: Woodhouse (1.0.9);

Living entities: Bear (1.0.1), Capitalist (1.1.0);

Vehicles: Combine "Don" (1.1.2) (When holding a wrench, sneak and right-click to recycle the vehicle)

Others: Hammer and Sickle Banner (1.0.4).