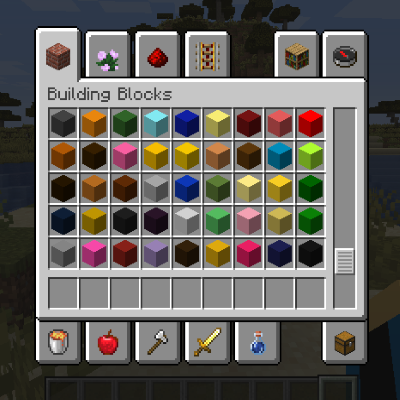 Coloration Mod
This mod was originally created for fabric 1.14.4 and you need the fabric api and to put the mod in your mods folder to install it. This mod will add 107 different solid colored blocks into the game of minecraft java edition 1.14.4 fabric.
Use the mod to add more color to your creations or to add life to the game. All code is property of this account and the twitter account @ethancantrell13 and questions contact me on discord at https://discord.gg/Axe4aZCT6u or at Hauntedpasta1#8200.
Coloration 2 for 1.19.2 forge is out now!!!
Commands (not used in 1.19.2 forge)
/give @s colorationmod:(name of block)
/setblock ~ ~ ~ colorationmod:(name of block)
All block are in the building blocks section of the creative menu!!!
Want to host this Modpack but don't have a lot of money to spend on a server? Try CivilHost.net, starting at just $0.86/gb, get high-end hardware, for low prices.