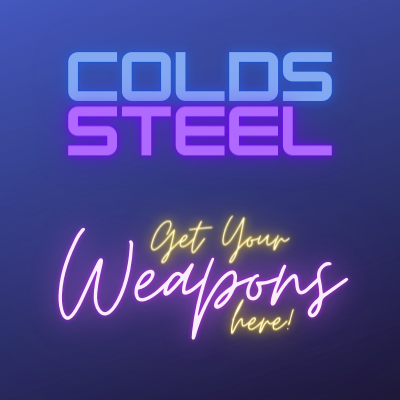 Colds Steel offers a HUGE Selection of Weapons which you can find in the Cold Steel Chest, through Wandering Traders/Villager Trades, and world events!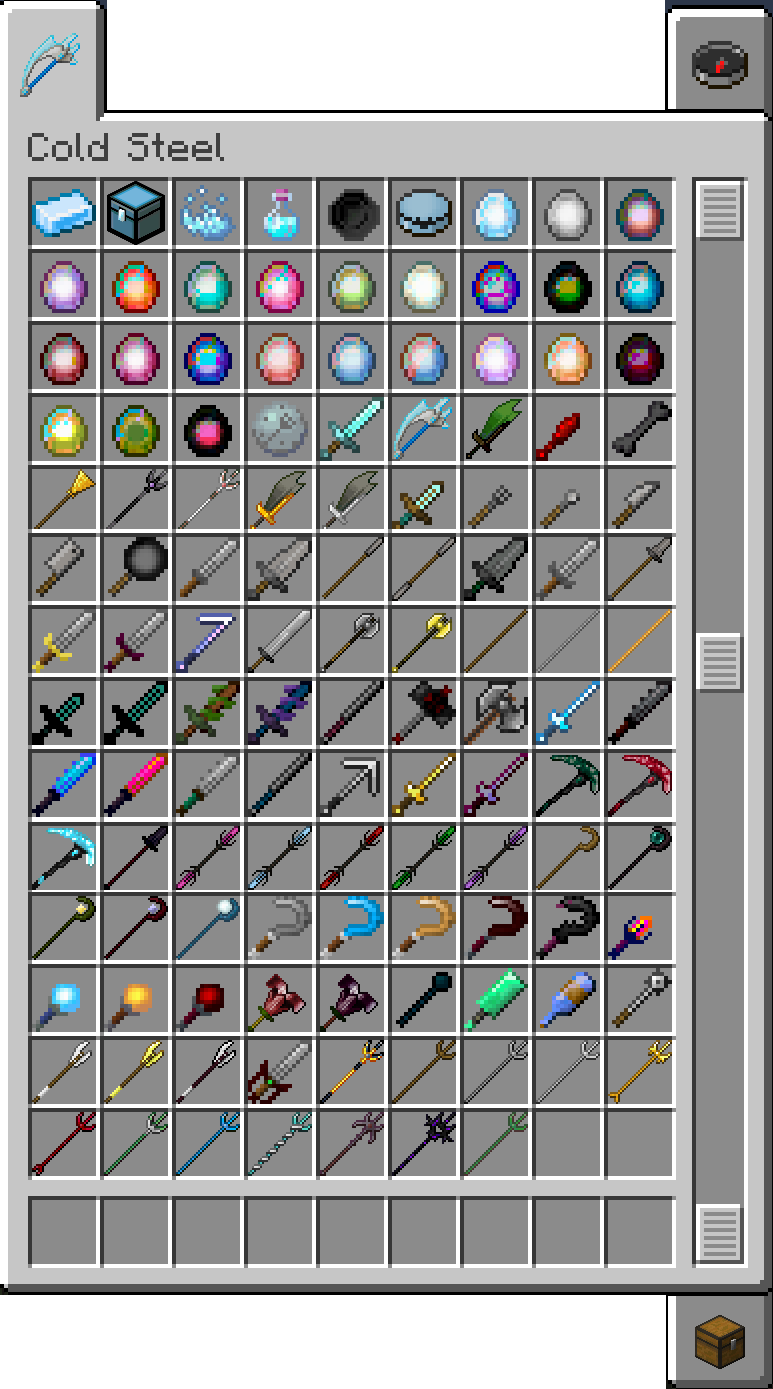 Each Weapon in Cold Steel gains XP with each attack.
As it gains XP, the weapon will Increase it's Rank.
Each new Rank will grant the weapon a RANDOM Ability!
These abilities can also stack, increasing the effect.
You can even get a short description of all the Abilities on your weapon by HOLDING SHIFT and HOVERING your MOUSE over the item in your inventory.
When you first receive a Cold Steel Weapon, it'll gain new abilities and a max Rank and Socket Number!
Each Rank grants the weapon a new random ability making two weapons of the same name two very different weapons when you reach it's max Rank!
Getting your hands on a Cold Steel Weapon is simple. Throughout your gameplay, you'll have a chance to find Cold Steel Chests. Opening the Chests will give you a Random Weapon, an Ability Stone, a Cold Steel XP Bottle, or a Cold Steel Ingot.
You can also find Cold Steel Weapons by Trading With Wandering Traders and Villagers, Killing Specific Creatures, or through other "Worldly" events!
Cold Steel XP Bottles instantly give your weapon a "Rank Up" to the next level.
The Cold Steel Ingot is used to repair Cold Steel Weapons. You can also get Cold Steel Ingots by smelting a Cold Steel Weapon in a furnace.
Ingots can also be ground into Cold Steel Essence on a Stone Cutter.
Check out the Images tab above to see recipes.
You can also apply the Mending and Looting enchantments on ANY Cold Steel Weapon!
NEW IN 1.0.10!!! COLD STEEL ORE!!!
Find this new ore below y:21 in the Overworld!
This new Ore gives players a new way to create Cold Steel Ingots!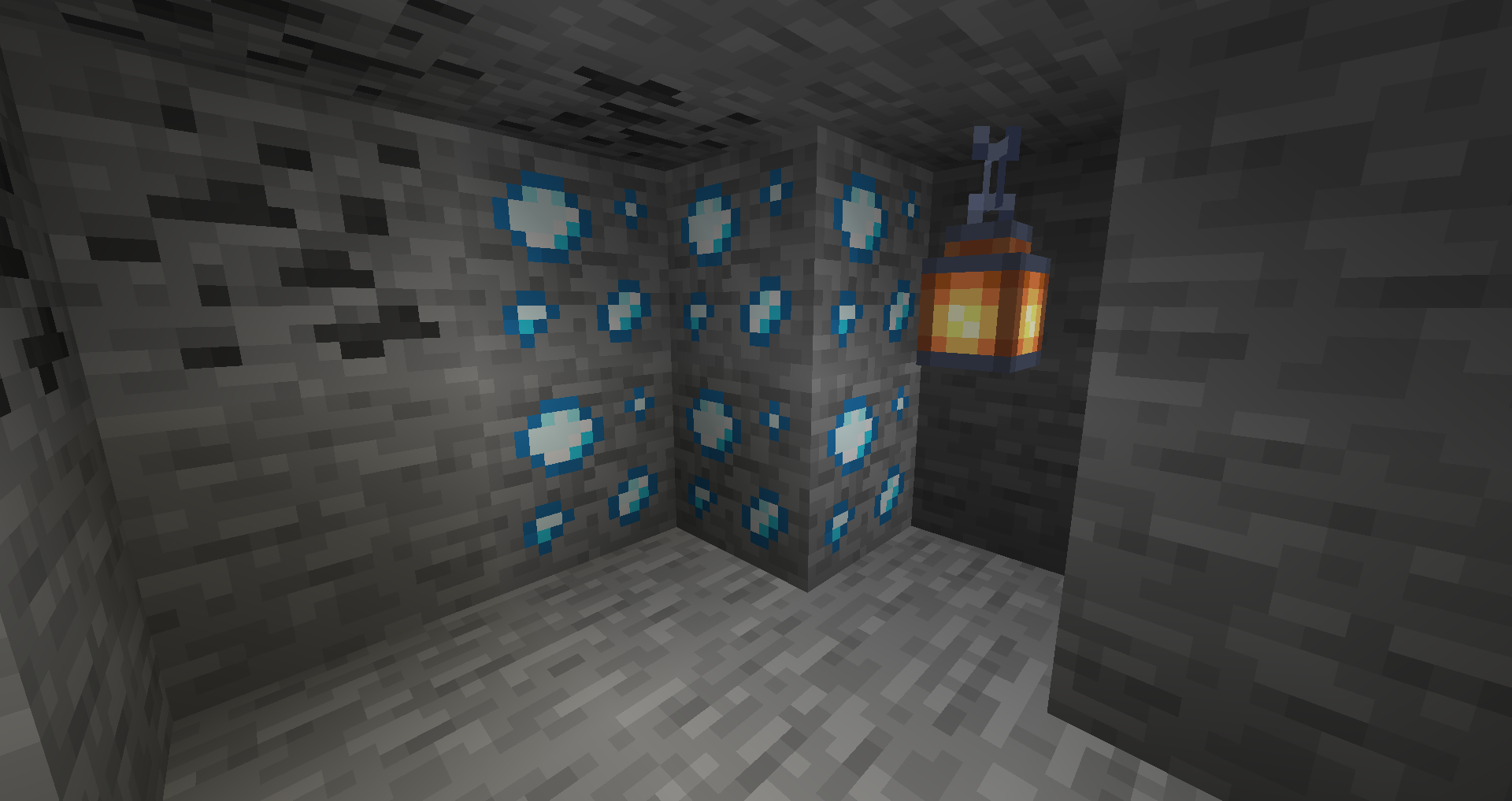 YOU'VE ASKED FOR IT... NOW YOU GOT IT!!! NEW CONFIG FILE ADDED IN 1.0.8!
Keep up to date by joining me on Patron and get the latest news
and updates on Cold Steel and other Coldspell Games Mods!
Help Support Me and My Mods by Becoming a Patron
and get a sneak peek at my up and coming mods!
Join the Discord and Share a Screenshot of your Cold Steal Weapon in the Show and Tell Channel!!!
CALL OF POSEIDON UPDATE (1.0.4)
This Update for Cold Steel brings with it a ton of new Tridents which come packed with the Poseidon's Call Ability granting the player 10 seconds of Dolphins Grace!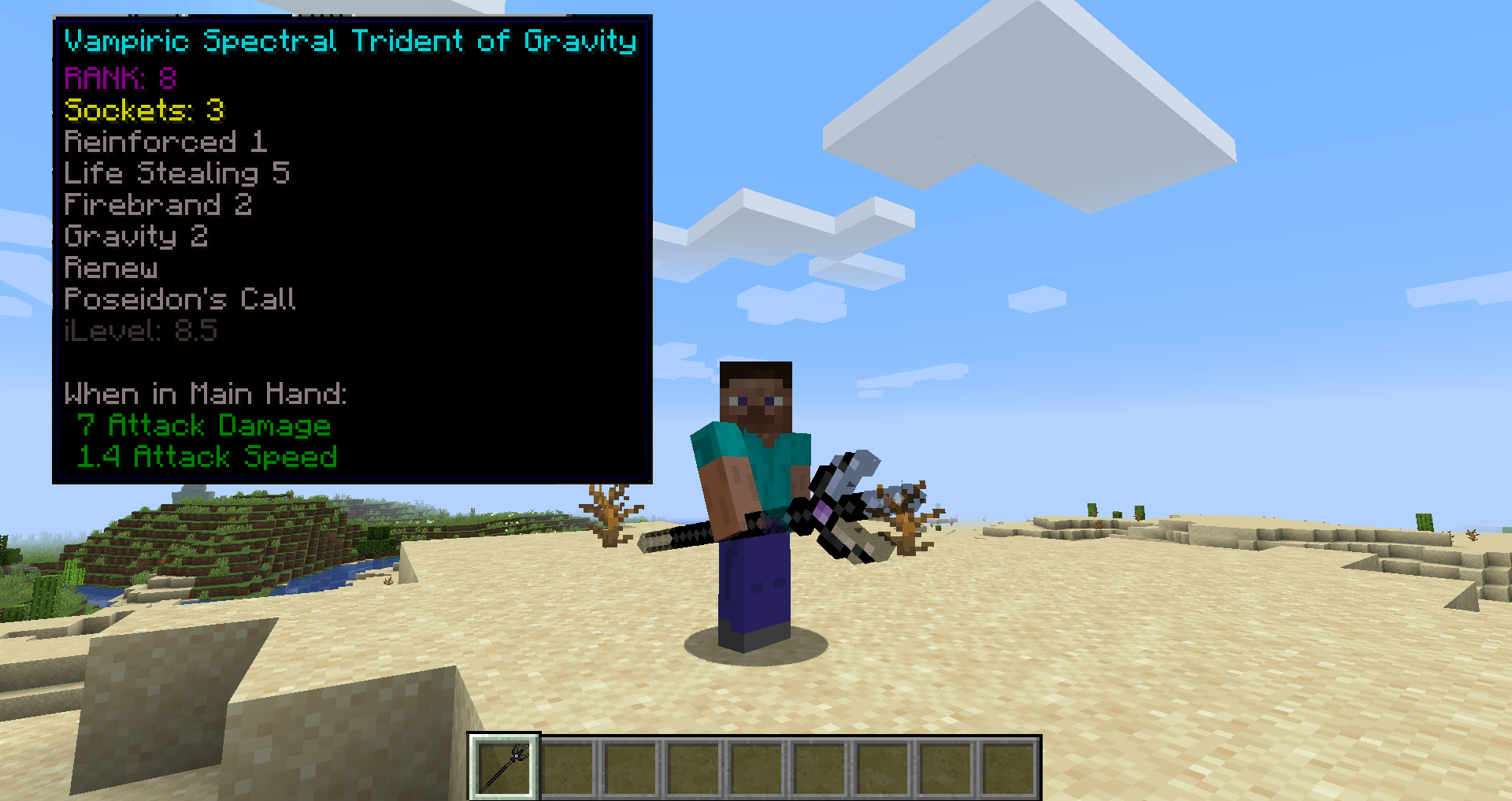 (Try running around in 3rd person (F5) while holding THIS trident!)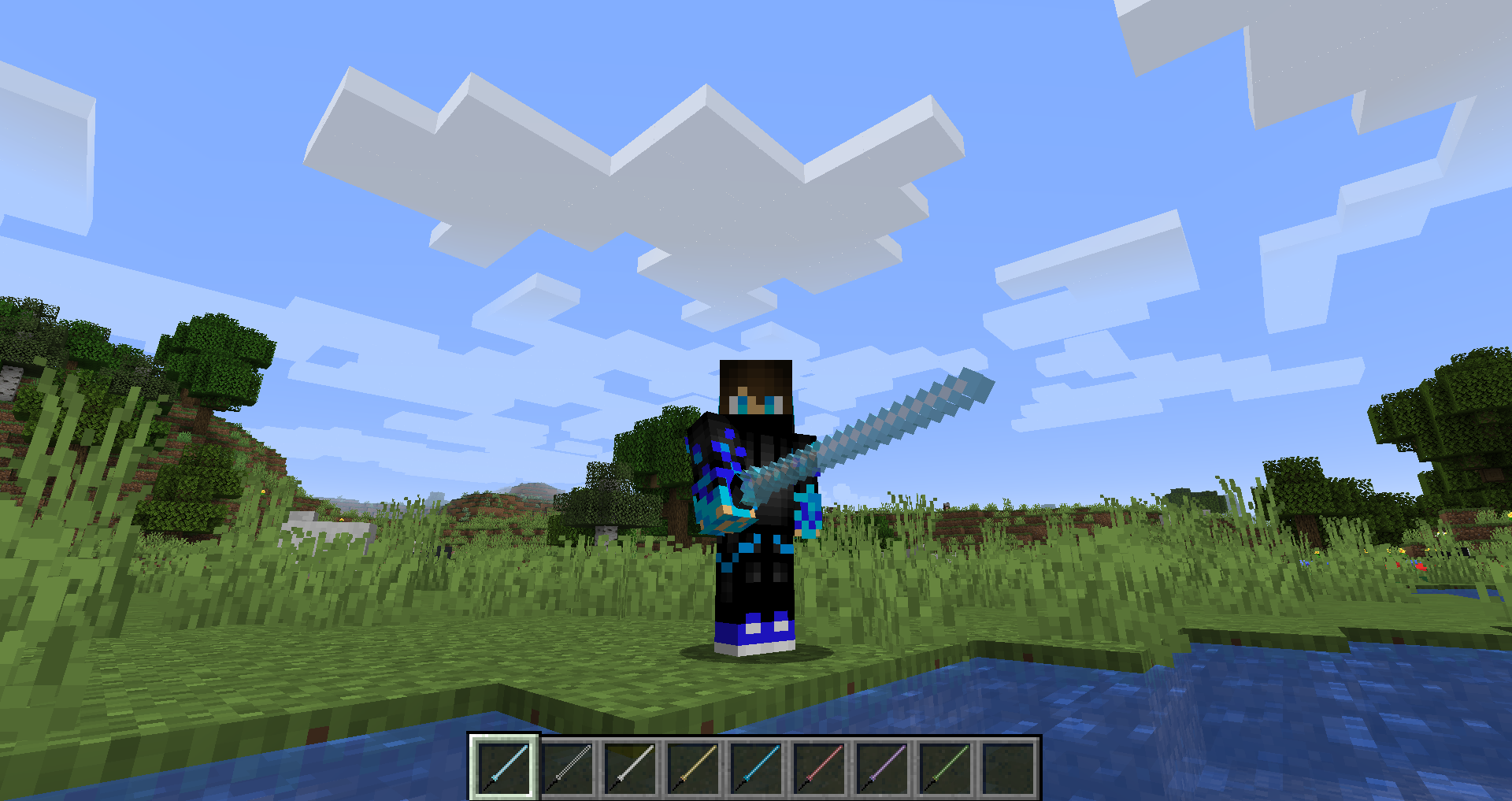 New Lightsabers!!!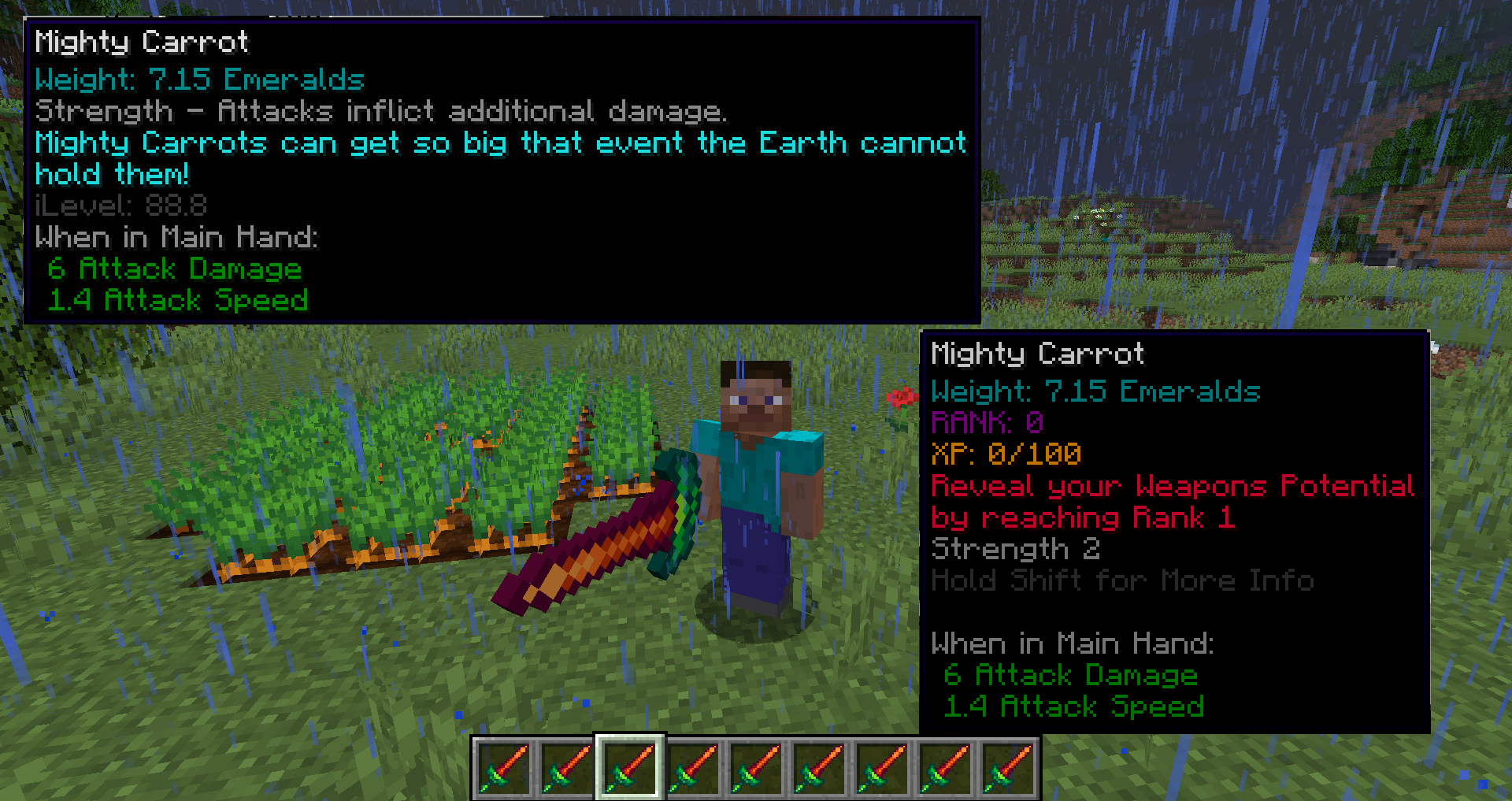 All new Mighty Carrot and new "Weight" stat added in 1.0.9!
The HEAVIER the weapon, the harder it will knock back your targets!
CLICK HERE TO LEARN MORE!!! (Wiki)