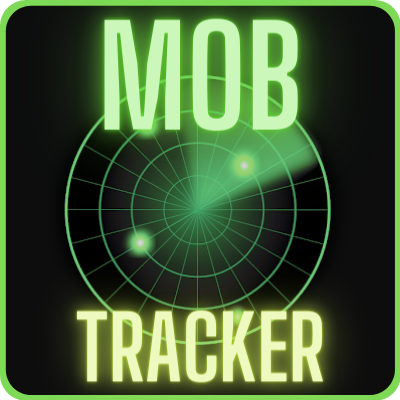 Colds: Mob Tracker allows you to easily locate many different kinds of creatures in your world!
How's it work?
Crouch + Right Click while holding the Mob Tracker to toggle through the various Creature Types.
Right Click to scan the area for that mob type. (Range: 10,000 Blocks)
If found, the Mob Tracker will apply a GLOWING EFFECT to the creature for a short time.
Mob Types
Monsters
Animals
Aquatic Creatures
Villagers
Pillagers
Piglins
All Creatures
Using the Mob Tracker will apply the "Scanned" Effect to you as well for a very short time. You WILL NOT be able to scan again until the effect wears off! (30 seconds)
The Mob Tracker can be used up to 50 times before it needs to be repaired using a Compass in an Anvil!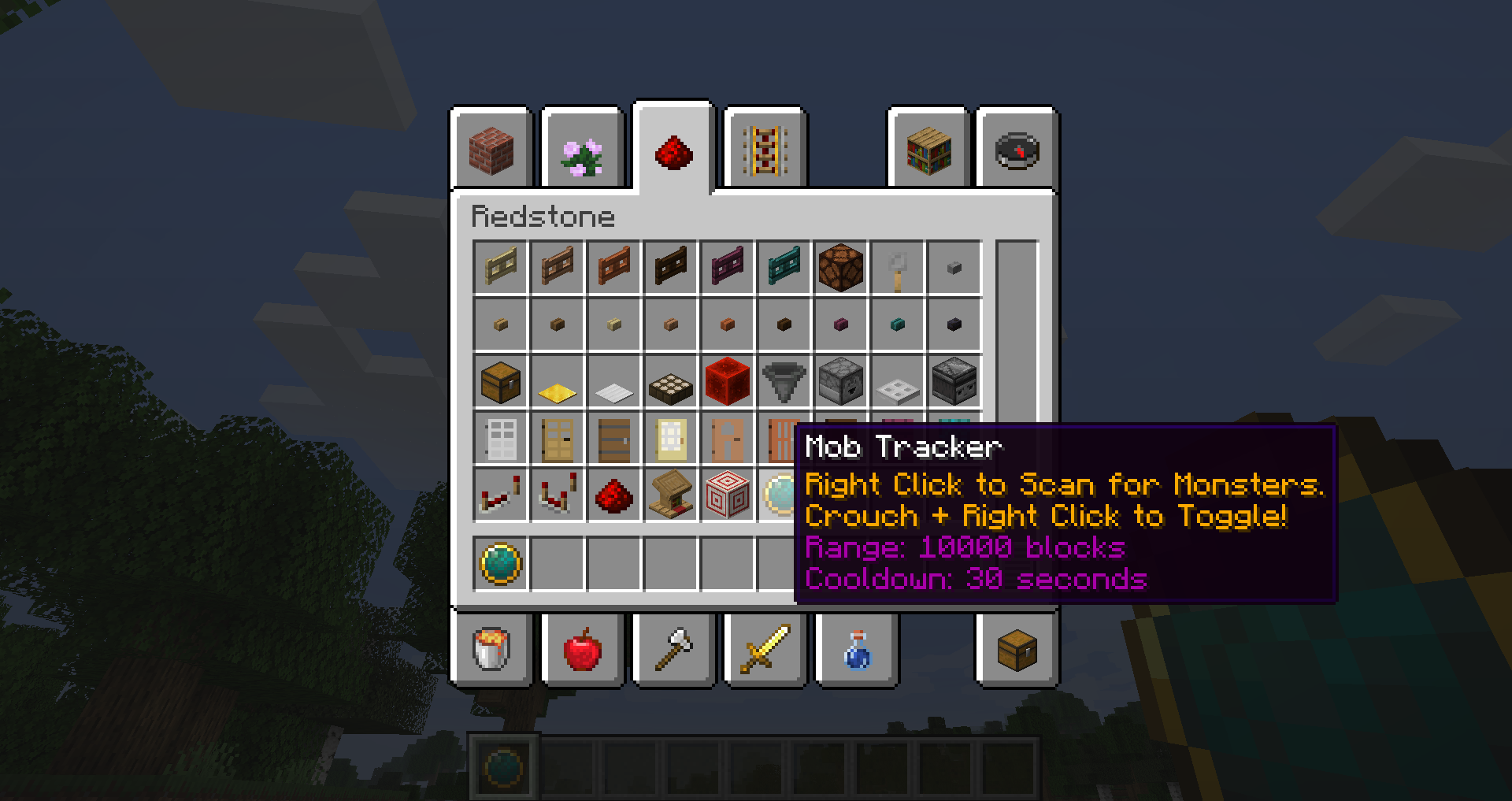 Recipe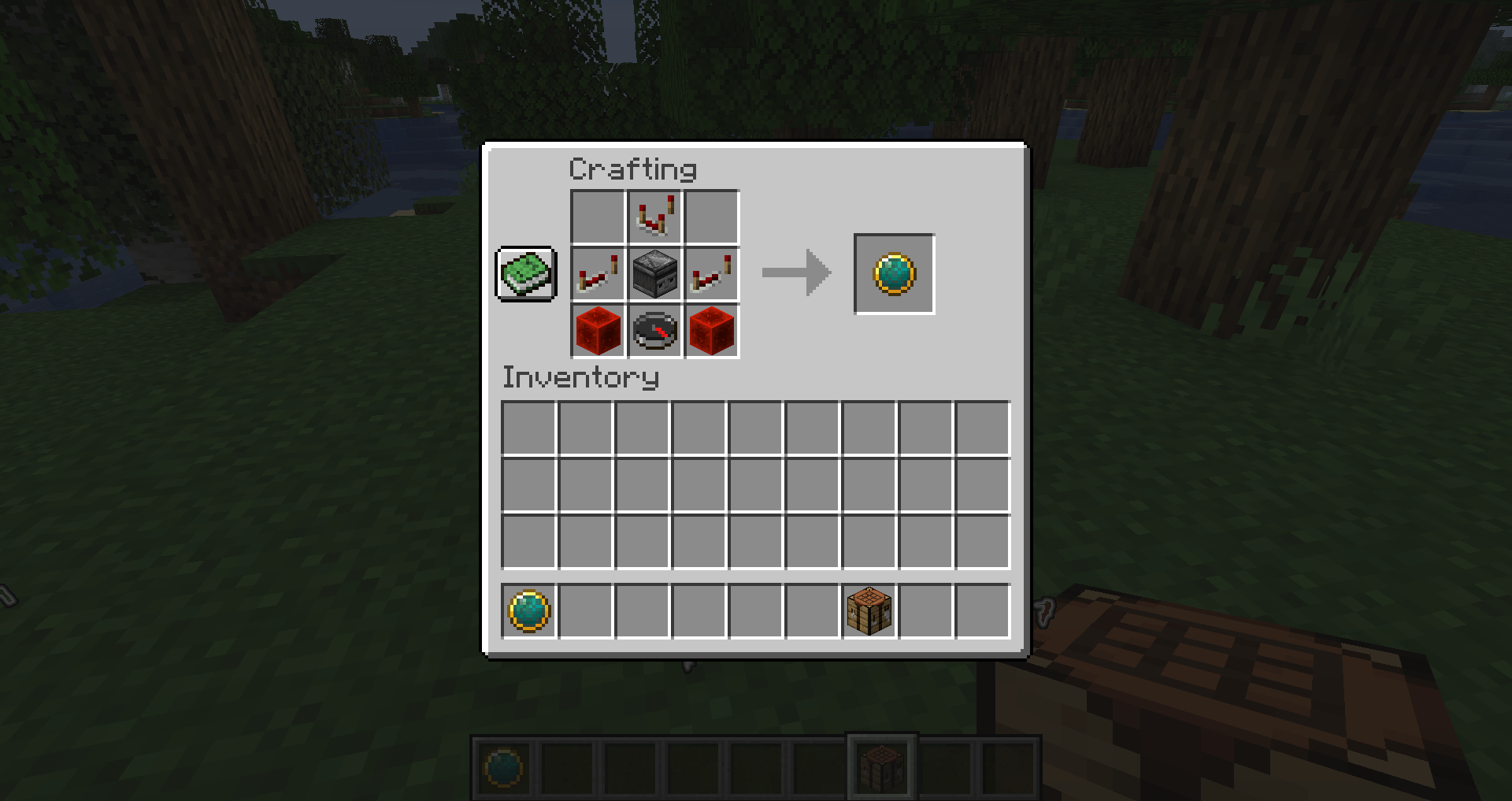 Toggling and You can see Monsters that have recently been scanned underground!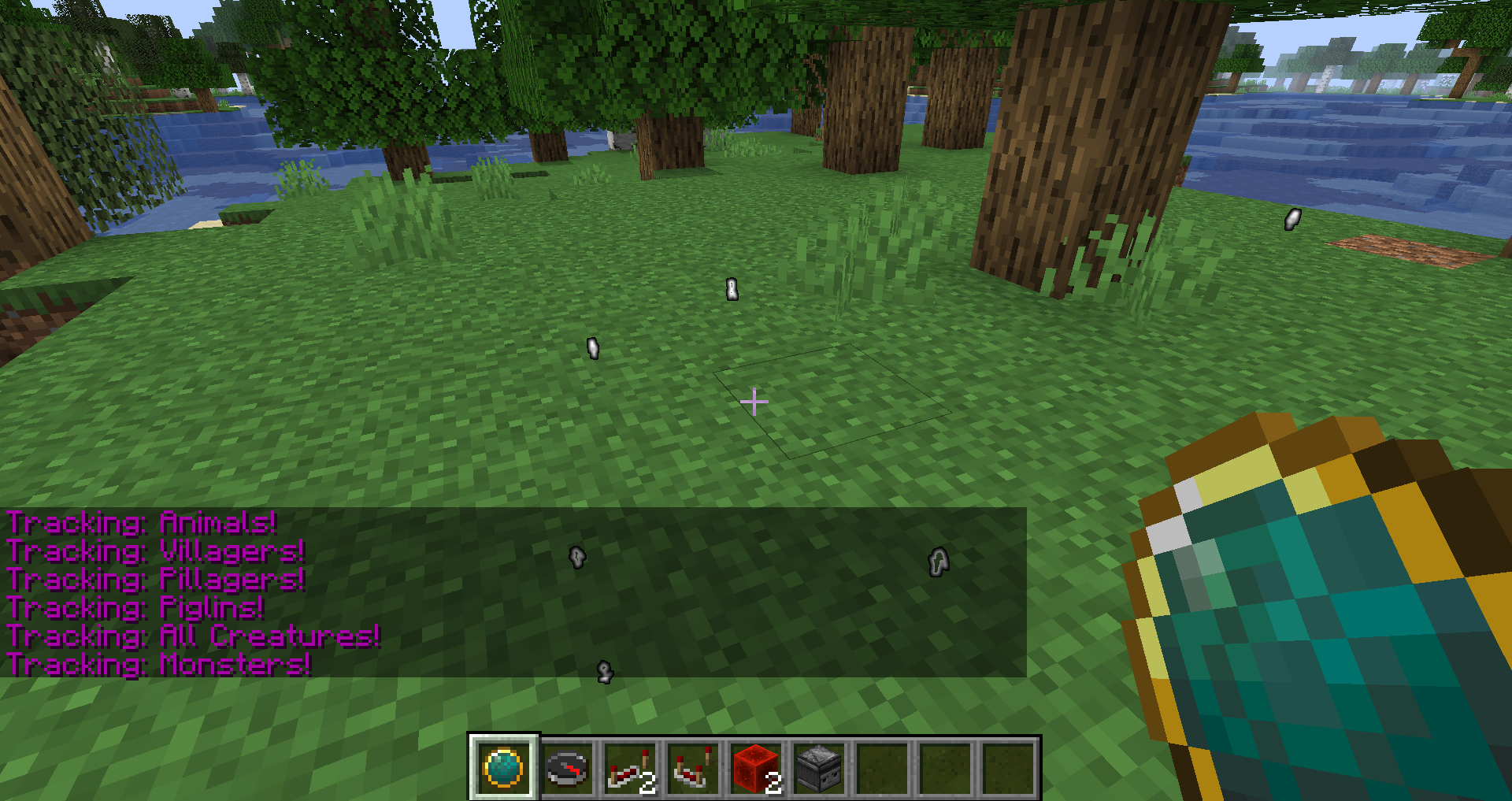 Recently Scanned for Animals!