Like Skygrid, but chaotic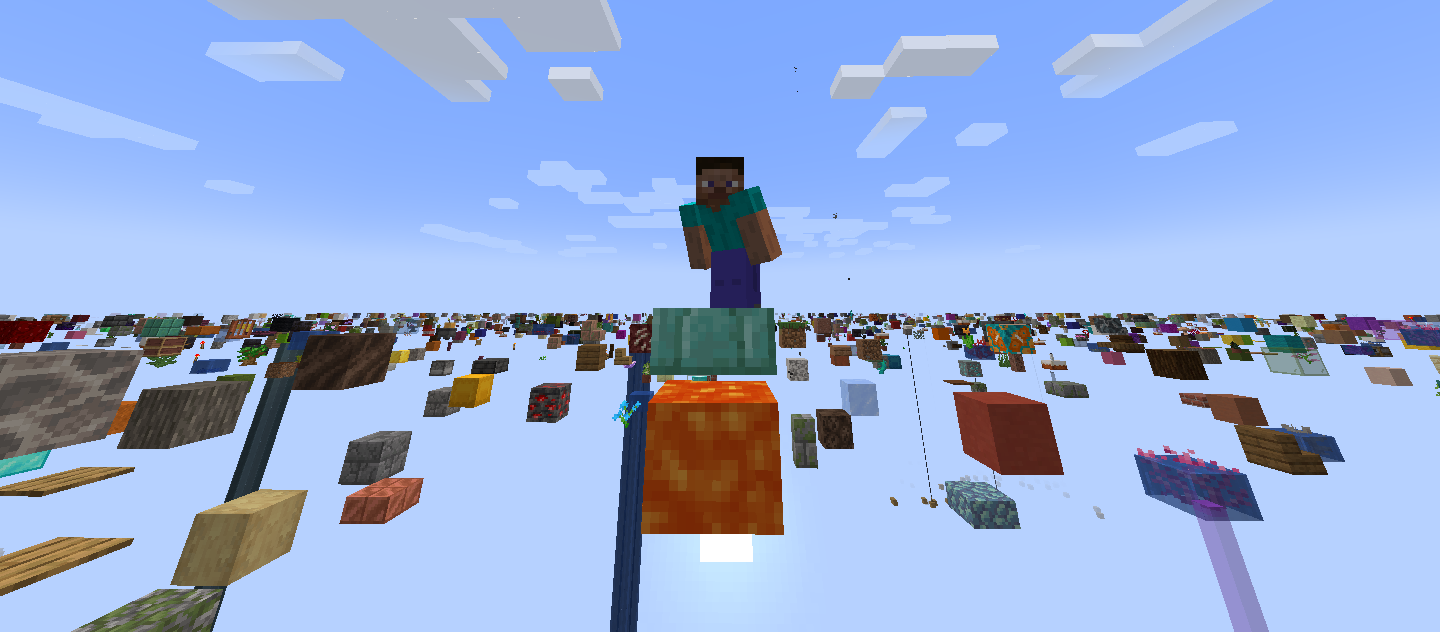 You find yourself in the remains of a world, that was once full of gorgeous buildings. All what's left, are random blocks floating in the air.
But your goal stays the same: Finding an endportal.
You start with nothing and your first goals should be finding some wood, crafting tools, finding stone and iron, and creating a cobblestone generator. Luckily, you can spot a few trees.
To get started, just choose the "ChaosGrid" world type when creating a new world.
This mod automatically loads every registered block and is because of that compatible with any other mod.
However, any block can be disabled via a blacklist that is found in the config file. Other parts of this mod like the amount of blocks in every chunk, can also be modified.
(1.1+) When Cloth Config API is installed (optional), you can use a config screen.
Modpack? - Yes
Older Minecraft versions? - Maybe
Fabric? - It's on my TODO list