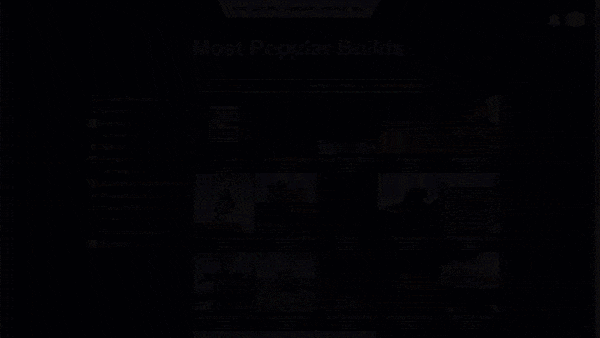 2500+ instant structures ready to be placed in your world
Houses, Castles, Towers, Statues, Mansions, Redstone Constructions and many more categories are all available to explore on buildpaste.net. All builds can be easily placed in your world, either by using the Build Placer item or by using the simple /paste command. The builds load instantly and can be undoed if necessary
A new era of schematics
This mod introduces a new way of using schematics, or in this case 'builds'. The hassle of downloading a schematic, putting it into the correct schematics folder and finally figuring out how to paste it properly is now history. Simply select a build on the website and paste it instantly using the /paste command, or use the Build Placer to preview where to place it. All builds are stored in a database and load instantly, and you can even upload your own structures for anyone to use!
Upload your own structures
If you want to you can also participate in the community and upload your own structures. Or, if you don't want to share it with everyone, you can share it with your friend by sending them the unique id or the link of one of your creations. When you publish a build, others can also give you feedback through comments.
How To Get Started
Getting started with BuildPaste is easy. You can use BuildPaste with or without an account, but it's more convenient with an account because copying and pasting builds is much easier and you can also upload your own structures. To start, sign in to buildpaste.net and then add your Minecraft Name to your profile. After that, you can copy a build and type /paste and it will paste the build right in front of you. You can also watch this short YouTube tutorial: How To Get Started with Buildpaste
NOTE: This mod is only available for singleplayer
If you want to use it on a server, download the plugin. This works for Spigot, if you want to use it on a Forge server, use something like MohistMC in combination with the plugin
Copy Minecraft Buildings from buildpaste.net:
Paste Minecraft Buildings into your world:
Upload Buildings:
Download as plugin: BuildPaste - Bukkit Plugins - CurseForge
Download as plugin on spigotmc.org: BuildPaste | SpigotMC - High Performance Minecraft
Installation:
Make sure that you are using the Java version of Minecraft.

1. Install Minecraft Forge
2. Download the BuildPaste Mod from this page
3. Put the BuildPaste Mod file into your mods folder