This Mod adds a block called bridge maker, which can place and remove blocks in a distance up to 27 blocks. Only before placed blocks will be removed.
The Block activates with redstone signal.
The Mod is need on server and client side.
You need a server to play with friends? You don't know how to set up one? Just rent an already configured server!
Click on the picture above, select a plan (with recommended at least 6 GB),
use my code agent to get 25% off your first month and enjoy playing with your friends!
Support
Support: Supported Minecraft Versions
New Development and Fixes: 1.19.3
Bug Fixes: 1.18.2
Critical Bug Fixes: 1.17.1, 1.19-1.19.2
End of Support: 1.14.X-1.16.X, 1.18-1.18.1
Features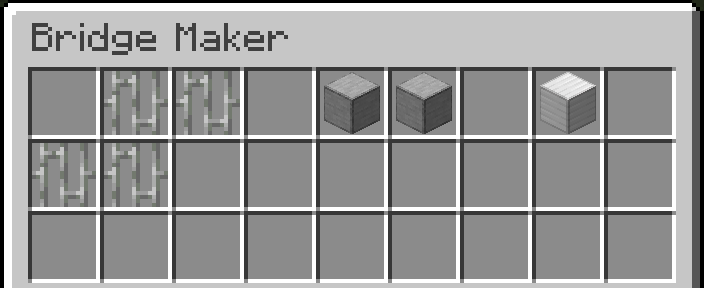 Bridge Maker Inventory

Bridge Maker activated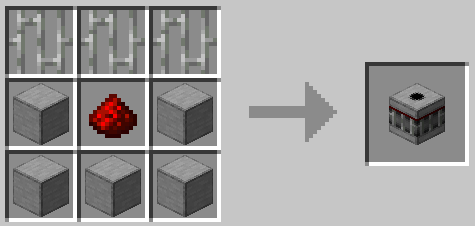 Bridge Maker Crafting Recipe
Client Config
The config file can be found in the config folder and is named "bridge_maker-client.toml".
- use_vanilla_tab
If true, the bridge maker is added to the redstone creative tab.
If false, the bridge maker is added to the bridge maker creative tab.
Thanks for the texture and the logo to Muse31.
You can use this mod in non-commercial modpacks without asking.
You can find more mods from me here.