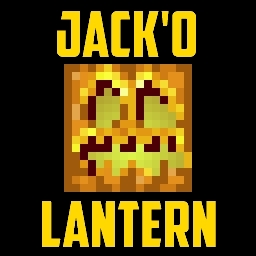 HalloweenScrares spooks your users with surprise Jack o' Lanterns on block breakage, users will also be tricked when they drop the lantern. Keep a watchful eye out for zombie rising from the ground! More functionality will arise as we near All Hallows' Eve. The plugin doesn't require any permissions or commands, just install and let it run! If you have a non-default world name, you will need to set the name of your world, the plugin defaults to "world".
Showcase by WoopaGaming:
Future Improvements
Floating lantern heads
Randomly generating scarecrows (fences + lantern)
Creepy Enderman (Stalks you in the night)
Witches (depends on when v1.4 is released)?
Random TNT explosions
Option for permanent night
Higher chance of Giant spawn
More aggressive mobs (faster, more damage, etc.)
Greater frequency of eerie noises
Random chest explosions
Got any other ideas? Let me know in the comments section below!
Check out some servers
Join me and other community members on solicore.gizmoray.com:25645
Also in development is an official Gold Rush server for all of my plugins to be shown off in an interesting fashion.
Bugs
If you have any serious bugs, please submit a ticket, else I may miss the issue and it will be left unchanged!
Contact
If you have any questions or concerns, please feel free to join me on an IRC. to chat about it! IRC channel.
If I happen to not be online here, you can contact me at here: Click Here
Donations
If you're a super duper awesome sexy person, or just feel like helping out a lowly developer please feel free to donate a few pennies to my tip-jar. Any donations above $5 will earn you a spot in the list of supporters. Thank you very much! Donate!