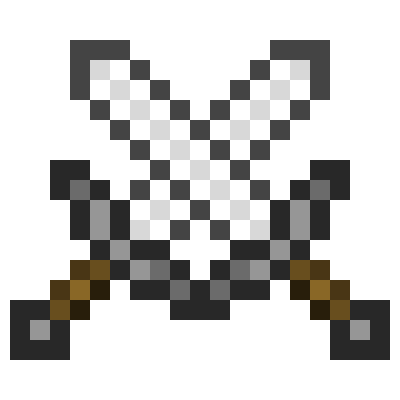 PVP Mod
This mod REQUIRES the Blueprint Loader mod. If the Blueprint Loader is not installed, this mod does nothing.

Finally! after finishing so many missions you unlocked your favourite gear and you are ready to show off your true strength! but aren't you tired of fighting the same old boring mobs again and again?

We know what you really seek.. you are looking for a real challenge.. killing your friends of course!
This magnificent mod allows you to combat your friends in the lobby! No more are the times of spamming the "Wait" emote to annoy your friends, now you can just shoot them with your bow!

The way the mod works is by setting up two teams, the first person to join a camp (the host) will be on his own team, the next person to join would join the other team and thus will be able to fight him!, the third person will join the host's team and the 4th person would join the second team.



<figure class="quote col-3-3">
Note! the host needs to install the mod for this to work, but anyone joining the host's camp does not need the mod!
</figure>


Well what are you waiting for? install the mod, join your camp and start fighting your friends!

How to set up Minecraft Dungeons for modding (Launcher version)
https://dokucraft.co.uk/stash/?help=modding-dungeons-launcher


Open the launcher and click on Settings in the lower left corner.

Go to the folder shown in the Settings menu under "Minecraft Dungeons Installation".

From the install folder, go to dungeons\dungeons\Dungeons\Content\Paks
Create a new folder here called ~mods (Yes, with a ~) and put your mods in this new folder.
When you want to launch the game, do it by running the Dungeons.exe file in your <install folder>\dungeons\dungeons folder. Running the game through the launcher will remove any mods you have installed.

How to set up Minecraft Dungeons for modding (Windows Store version)
https://dokucraft.co.uk/stash/?help=modding-dungeons-windows-store