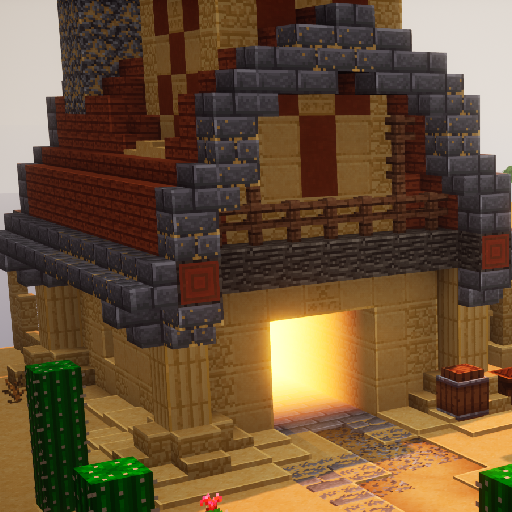 Desert Camp
Description
Desert Camp

This Mod makes it so your default camp is turned into a desert.

It is a complete redesign of the camp and
replaces the Trees with Cactus and adds new textures to your camp including some Prefabs and Blocks.

It still uses the default Layout of the camp for the most part so you can still use it in Multiplayer without experiencing any bigger issues even tho there might still be some small visual bugs.
_______________
My Discord Server
My Twitter

My YouTube Channels:
Main Channel
Resource Packs and Mods Channel