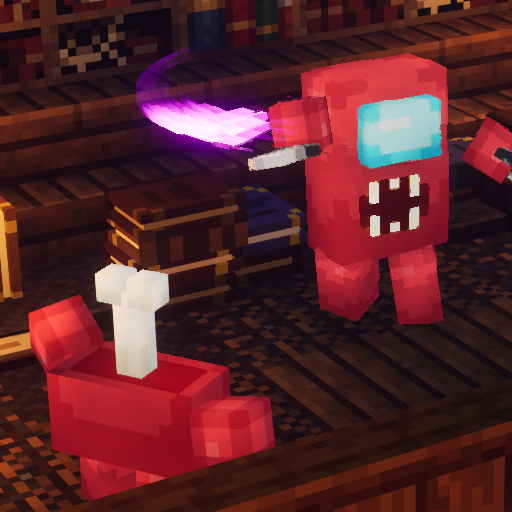 Among Us Playermodels
Among Us Playermodels
Have you ever wanted to shake up the way you look in Minecraft: Dungeons?
Have you ever felt a bit.. sussy? (I am sorry)
Have you ever realized you've done tasks and then the impo- OKAY I'LL STOP!
In collaboration with Bold Muddy, WE MADE THE FIRST Minecraft: Dungeons mod to change the PLAYERMODEL!
And from all of the unique shapes and sizes in this big beautiful world we decided to.. choose amongus.
This was a pain to make, and hopefully you will experience the pain too :D
This mod contains 12 of the colors available in Among Us and a few other Among Us skins like the Impostor and Ghost.
Though other cool skins are the cool mobs from Minecraft, Minecraft: Dungeons and Minecraft: Earth!
And we also got some other cool skins such as the Dokucraft Creeper skin to show our love to the Dokucraft team who taught us about Dungeons Modding and inspired us to be sussy!
DISCLAIMER: This mod is still a bit buggy and we also recommend to use it together with Blueprint Loader and Invisible Armor
Thank you for scrolling down so far lol
Now follow us on Social Media ;)
_______________
My Discord Server
Muddy's Discord Server
My Twitter
Muddy's Twitter

My YouTube Channels:
Main Channel
Resource Packs and Mods Channel