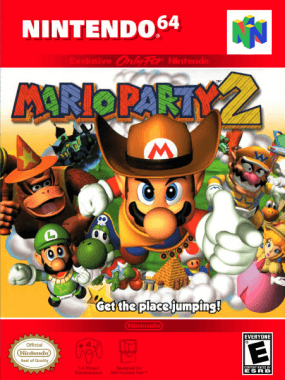 Mario Party 2 Mods
Mario Party 2 Mods on CurseForge - The Home for the Best Mario Party 2 Mods Discover the best Mario Party 2 Mods around. Get ready to level up your party experience with Mario Party 2! Join Mario and his friends on an unforgettable journey filled with even more excitement and thrills. Mario Party 2 takes the classic multiplayer fun to new heights with a fresh lineup of mini-games, interactive game boards, and hilarious challenges. Whether you're strategizing your way to victory, unleashing your skills in intense competitions, or engaging in friendly rivalry, Mario Party 2 guarantees endless entertainment for players of all ages. Gather your friends, grab your controllers, and embark on an epic gaming adventure. Don't miss out on the ultimate party experience - grab your copy of Mario Party 2 today and let the festivities begin! Always keep in mind that each and every mod is completely free, so you can try them all until you find your favorite Mario Party 2 mods. And of course, the important thing is to have fun with these Mario Party 2 mods - using them to create a personalized game experience that's best for you.
No projects
Mario Party 2 has no projects,
you can be the first to upload one!