World War - 2 Aircraft for BD Armoury
World War 2
Aircraft
For BDA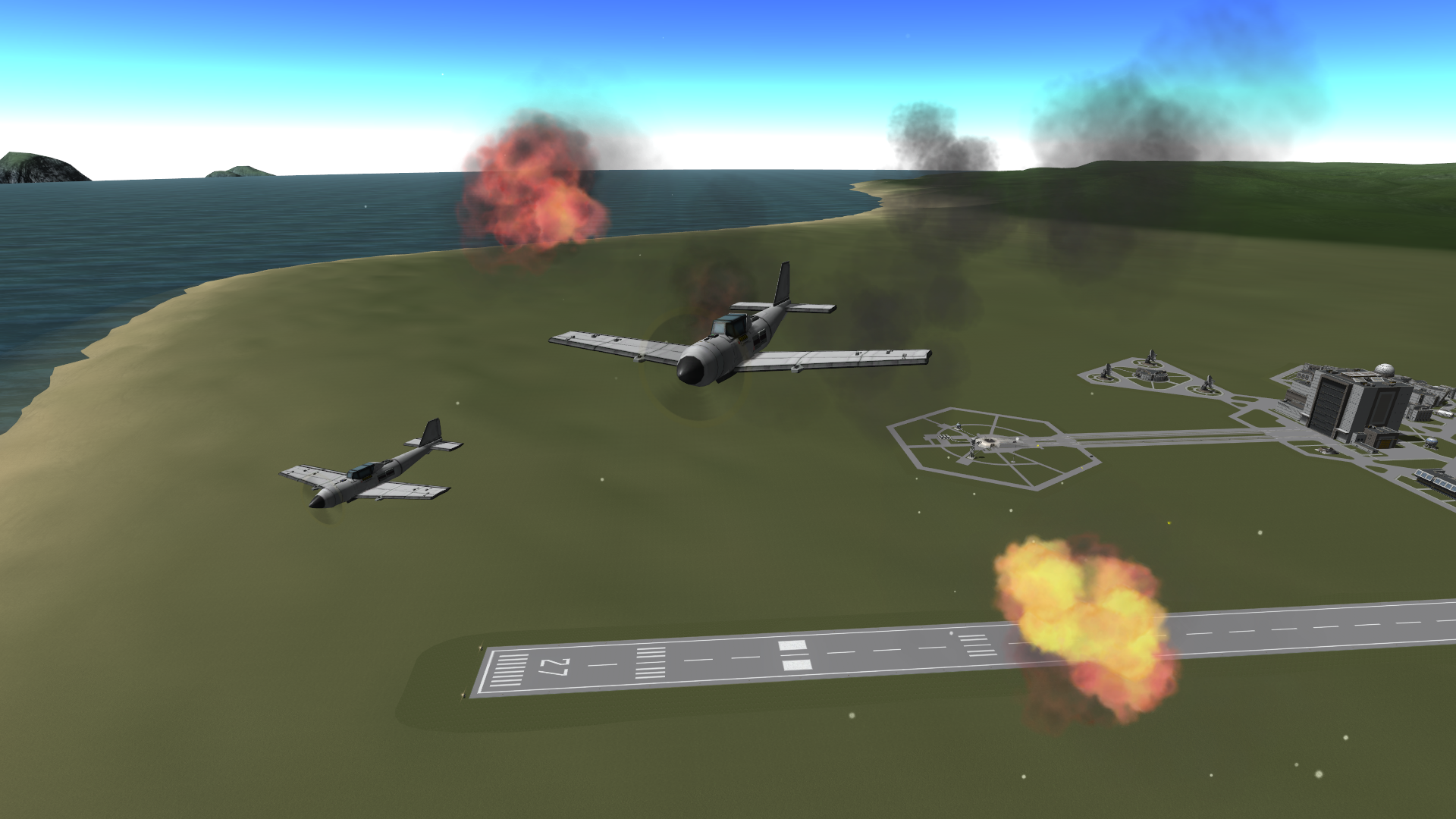 Please post feedback!
Don't Forget to Vote on the Poll on the Wiki Page.
Additional READ: Because of changes to BDA I will upload a version of this without any weapons until i get my pack to a releasable state, but it will still take some time. Please bear with me :)
---
Here's some pics of planes, not all of them as i haven't gotten that far yet, but hey who's complaining:
Current Aircraft (0.1.0):
Allies
La-7
Bristol Beaufighter
Hawker Sea Fury
Westland Whirlwind
Fairy Swordfish
F4U - Corsair
Westland Lysander
Gloster Meteor
De Havilland Mosquito (not particularly happy with it!)
P-80 Shooting Star
Yak-15
P-40B Kittyhawk
Westland Whirlwind
Vickers Wellington
XF5U
Axis
Fw-190 D9
Arado-234 - Blitz
Heinkel Lerche
Ju-87 - Stuka
Bf-109
Cant Z.1007 Bis - Alcione
Me-262
He-162
Bf-110
Do-335
Planned Aircraft:
Bf-109Z
Westland Welkin
Horten Ho 229
---
Mods list:
Recommended

Mods:
---
Notes
For the cockpits mod, open the .cfg file for the Arado cockpit and change this line (dragModelType = override) or what ever it is in the config to this (dragModelType = default).
There is still work to be done on the Alcione, mainly cockpit and fuselage related.
The Alcione only has external hard-points because of the difficulty doing an internal bomb bay.
The Stuka and Swordfish both bounce when they load upon launching.
For longer battles, increase the heat tolerance of the kax radial in the .cfg.