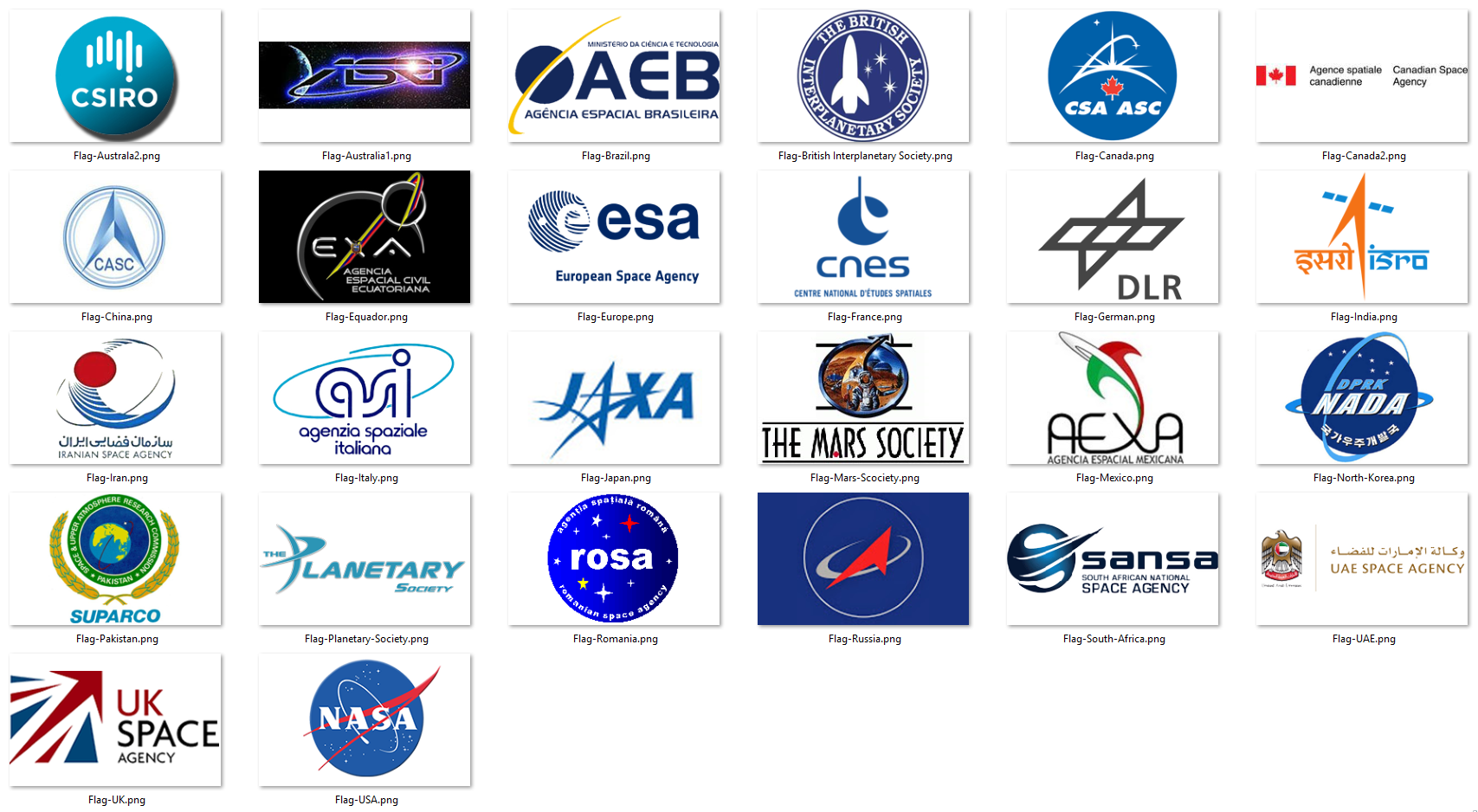 Space Agency Flags
This is a collection of the logos from the national space agencies of; Australia, Brazil, Canada, China, Ecuador, European Union, France, Germany, India, Iran, Italy, Japan, Mexico, North Korea, Pakistan, Romania, Russian, South Africa, UAE, UK & USA. As a bonus there is also flags from The British Interplanetary Society, The Planetary Society and the Mars Society.
Installation:
Simply copy whichever flags you wish to use in to the "GameData\Squad\Flags\" folder of Kerbal Space Program
Default location for Windows is "C:\Program Files (x86)\Steam\steamapps\common\Kerbal Space Program\GameData\Squad\Flags"