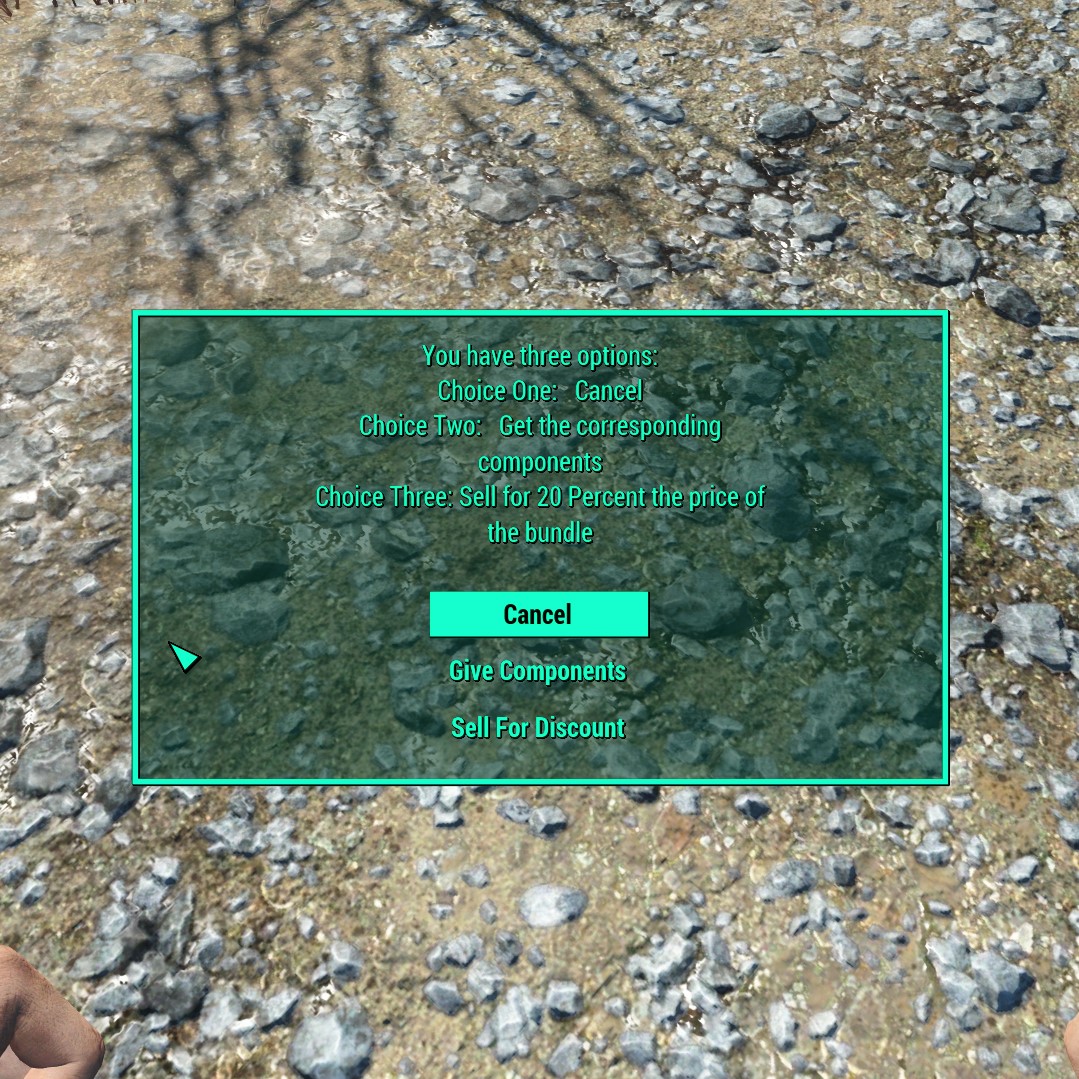 Beast351x's Bundles Mod
This mod adds 3 Types of bundles in various sizes, and it's still a work-in-progress.
The three bundles it adds a components, food and ammo.
Crafting:
Chemistry Workbench under the appropriate tab.
Using:
Drop out of inventory into the world and pick up again.
A menu will pop up, it explains the rest.
Plans:
Weapon Crate - Gives you 1 weapon depending on chance (Not Started)
Bundle Workbench - Implementing a new workbench just for the bundles (Not Started)