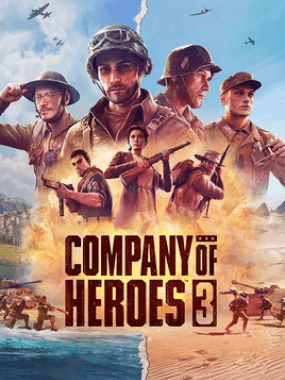 Company of Heroes 3 Mods
Company of Heroes 3 Mods on CurseForge - The Home for the Best Company of Heroes 3 Mods Discover the best Company of Heroes 3 Mods around. The legendary strategy franchise is back! Company of Heroes 3 is the ultimate package of action, tactics and strategy. Take charge in the heat of real-time battle, then command as a General guiding the overall campaign where every decision matters. Overwhelm your opponents with four unique factions and all-new international Battlegroups. Command ground, air and naval forces and build supply lines to crush enemy advances on the new Dynamic Campaign Map - no two playthroughs are ever alike! Play at your own pace across campaign and skirmish modes before diving into blistering multiplayer action. Discover the untold stories of a stunning Mediterranean theatre featuring next-generation destructible environments, all powered by Relic's proprietary Essence Engine. And of course, the important thing is to have fun with these Company of Heroes 3 mods - using them to create a personalized game experience that's best for you.
No projects
Company of Heroes 3 has no projects,
you can be the first to upload one!