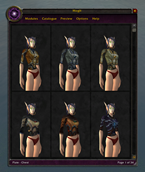 Catalogue.png
Catalogue showing plate chest items.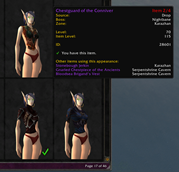 Tooltip.png
Tooltip with item details.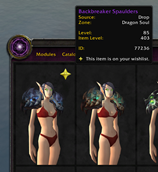 Wishlist_item.png
Item that is included in the wishlist, as annotated by the star.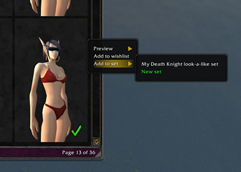 Menu.png
Item menu displaying additional options for the item.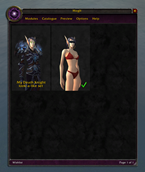 Wishlist.png
Wishlist module showing items and sets you have saved.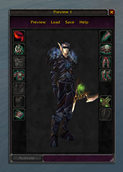 Preview.png
Preview frame where you can design your sets on the fly.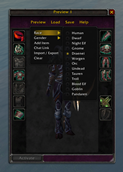 Preview_menu.png
Preview menu with additional options.