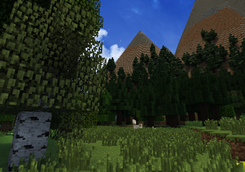 Mountains
A screen shot of beautiful Mountains.
Ruins
This is a picture of some ruins I build for a house on a server.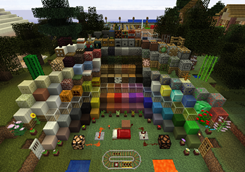 Blocks
Look at all the blocks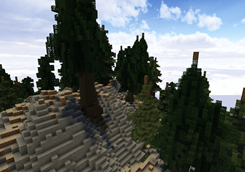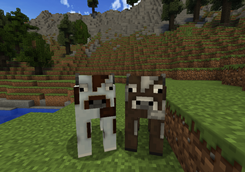 More Cows
There is now the normal cow in HD along with a white cow!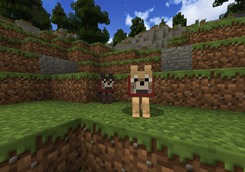 More Dogs!
There is now 4 dog textures including the original dog in HD!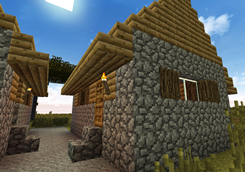 village
an image of a normal default village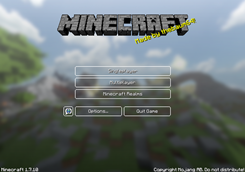 menu
The menu GUI Texture