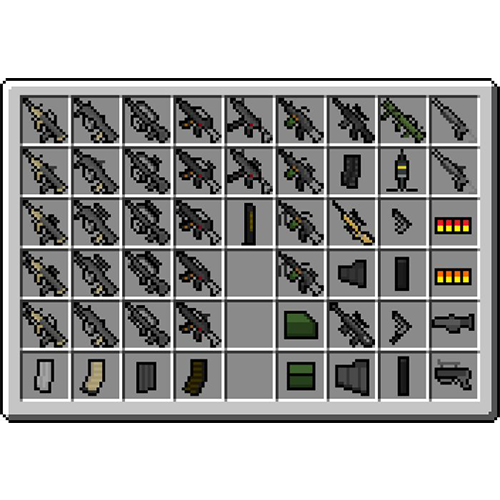 Odoacre's Multiplayer pvp pack 2
Description
This Modpack is now playable for 1.12.2
Furthermore it has been completely reworked!
Support for this project has ended
WARNING: This Modpack doesn't include a server to play on, it's meant for users to create their own servers and play with this
pvp based pack with flan's mod & official content packs
multiplayer pack
You can have fun playing with other people on custom servers
This modpack is made at the lightest possible so that everyone can play it
But if you still have performance issues you can turn of better foliage and/or Dynamic sorroundings which are the most detailed and the ones that could create performance issues
elimination, team deathmatch, skirmish minigames
The perfect modpack for people who want to create a map and playing it in a fortnite styled minigame on a custom server
New mods!
An awesome customized HUD reworked just to give the best experience in PVP!
Discord Server
My Other modpacks: HERE
Mods and Permisions: HERE