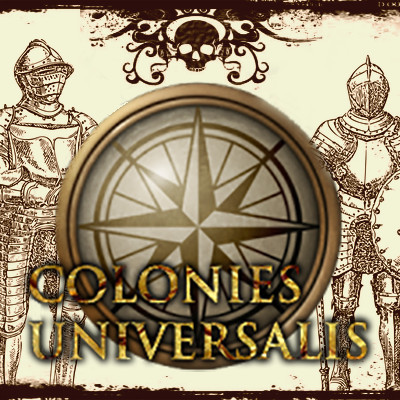 Colonies Universalis 3.0
Coming back to our original mission!
This modpack features MineColonies and altered terrain generation through Terralith to provide an experience unlike any other. Additionally, a few other mods are added that enhance the Minecraft experience, such as Quark, Jobs+, and more! With only 61 mods, including performance-optimization mods, even the potato PCs can comfortably run this modpack!
This modpack also comes with its own multiplayer server! To join in, you must be whitelisted first through our Discord: https://discord.gg/NFaWXp3Nqu
Mods included in the modpack:
Better with Minecolonies by Kreezxil
Comforts by TheIllusiveC4
Diagonal Fences by Fuzs
Domum Ornamentum by OrionOnline
Farmer's Delight by vectorwing
Goblin Traders by MrCrayfish
Gravestone Mod by henkelmax
HT Treechops by Fuzs
Jobs+ by DAQEM
JourneyMap by techbrew
Minecolonies by Raycoms
Multipistons by Raycoms
Quark by Vazkii
Simply Swords by sweenuss
Sophisticated Backpacks by P3pp3rF1y
Structurize by Raycoms
Terralith by Starmute
Tetra by mickelus
Waystones by BlayTheNinth
YUNG's Better Desert Temples by YUNGNICKYOUNG
YUNG's Better Dungeons by YUNGNICKYOUNG
YUNG's Better Nether Fortress by YUNGNICKYOUNG
YUNG's Better Ocean Monuments by YUNGNICKYOUNG
YUNG's Better Strongholds by YUNGNICKYOUNG
YUNG's Better Witch Huts by YUNGNICKYOUNG
YUNG's Bridges by YUNGNICKYOUNG
Zombie Awareness by Corosus
NOTE: The list above does not contain any dependencies, libraries, and performance-enhancers that are in this modpack. To see the full list, you can download the modpack to see them!
Want to play the modpack with friends? Our friends at Kinetic Hosting are offering 15% off your first month!
Need support? They can be reached at thier website or communications server