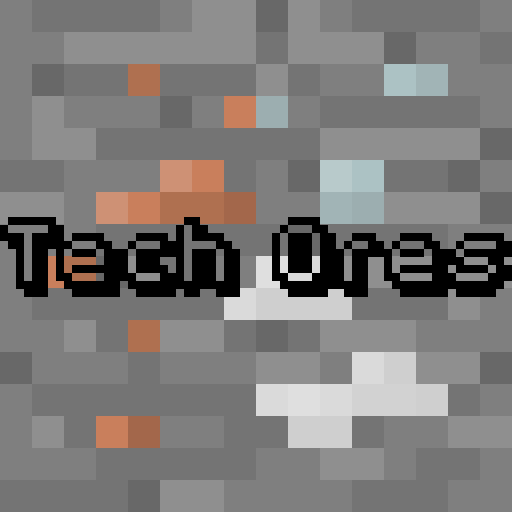 Tech Ores
Description
This mod just adds 5 Ores, 5 Ingot Blocks, 5 Ingots and 5 Dusts for any Tech Mod used as a dependency.
Ores:
Copper Ore
Silver Ore
Aluminum Ore
Tin Ore
Lead Ore
Dusts:
Copper Dust
Silver Dust
Aluminum Dust
Tin Dust
Lead Dust
Blocks:
Copper Block
Silver Block
Aluminum Block
Tin Block
Lead Block
Ingots:
Copper Ingot
Silver Ingot
Aluminum Ingot
Tin Ingot
Lead Ingot
All the ores and Dusts are correctly registered in the Oredictionary. The weight of the Ore Generation can be changed in the Config file.
Smelting recipes for the ores and crafting recipes for the Blocks also exist.
To use this mod as a dependency, include this string in your "mod tag" in your main class:
required-after:techores@[1.1];